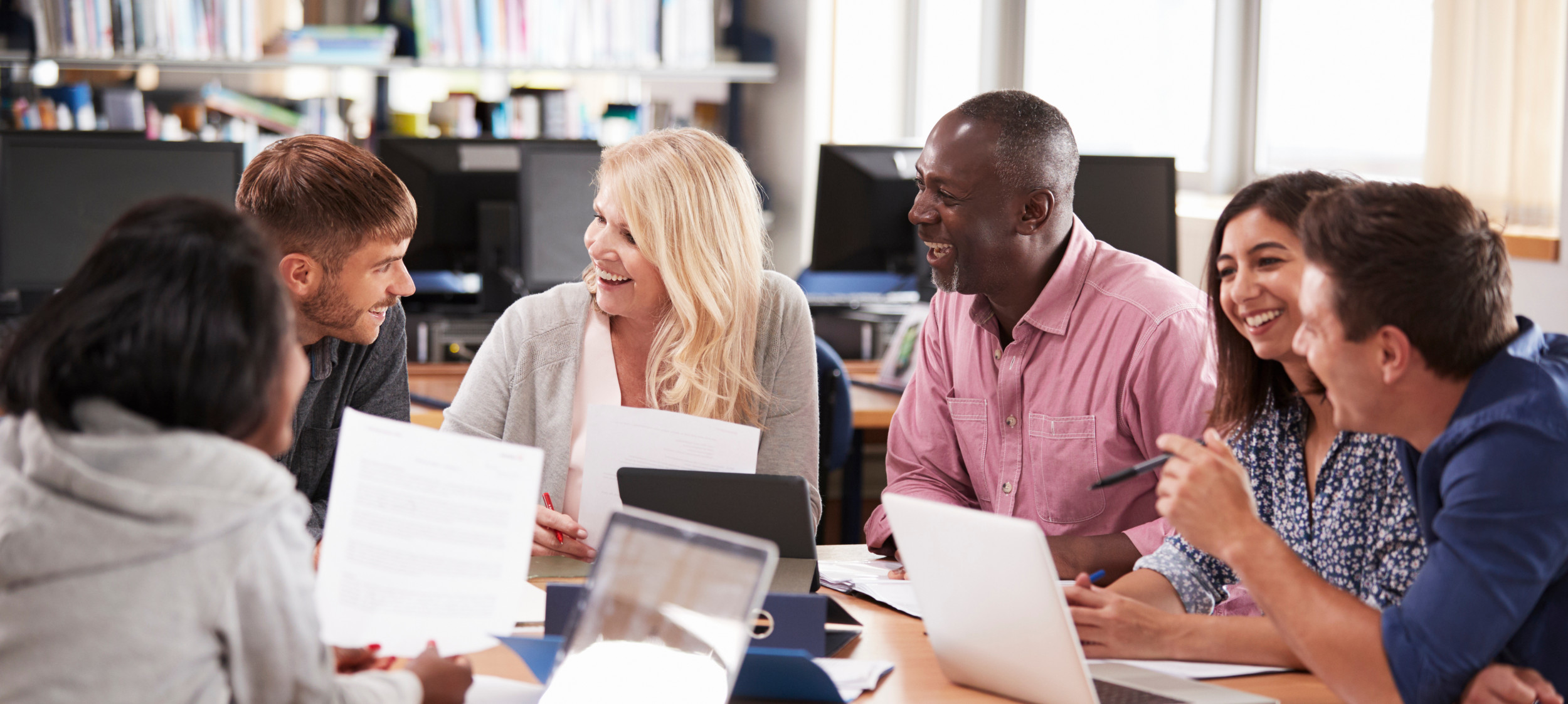 Since the start of the COVID-19 pandemic, colleges and universities have put a welcome focus on students. Whether they're called Learners First or Students First, these concepts help institutions be more attuned to the needs of their learners.
While the meaning of the concepts themselves might seem obvious, the mere existence of these initiatives demonstrates the work needed across the postsecondary landscape. It starts with listening to students — to understand why busy adult learners take the time to further their education and learn what is or is not working.
At my institution, I hear a common thread. One recent graduate told us, "This college generously cares for you and makes sure you are OK in reality and in school." Another alum said she "felt so welcomed as soon as I walked through the door." A third former student said, "Everyone was always checking on me."
The throughline of this feedback is that students felt like they belonged. That's critically important because everyone wants to feel like they belong somewhere. In postsecondary education, this sense of belonging is a necessary component of student retention and success. It's as foundational to any institution as its faculty and curriculum.
Research has demonstrated that students who feel valued, respected and connected to the greater campus community are more motivated and confident and ultimately achieve more. However, creating a sense of belonging is complex, especially for adult learners with complicated lives who make up an estimated 38% of today's student population in higher education. It's doubly challenging to do it in a virtual environment.
Institutions that primarily serve students right out of high school have some baked-in advantages. Dorms, dining halls, Greek life and athletic events can create a robust, campus-centered student experience. But institutions that primarily serve adult learners — which is a large number of colleges and universities these days — must try different tactics.
Adult learners have jobs, families, financial pressures and full-time commitments outside of class. Many can come to campus only two or three days a week. Some don't go at all because they're taking classes online. Many are first-generation students unfamiliar with how college works. Most want to earn a credential as quickly as possible to secure a better job or a new career. But many of these students struggled in high school or at another college. For some, it's their last chance at a credential.
So how can institutions build a student-centric campus community to ensure that all students feel a sense of belonging? Here are three critical components:
1. Establish Structure And Accountability With Respect And Compassion
Adult students have no time to waste, so they need to see clear and sequenced pathways from their first day of class to the credential they're seeking. Learners also want to be held accountable. They want to know what they're expected to learn and be able to do. Students will respond to clear and consistent expectations that are set early and focus on success in a new career.
A structured experience can still be flexible, so institutions should be creative about schedules. Students can enroll full-time if they have the option of eight-week terms or attending on-campus classes just two days a week. A recent survey of 1,800 of our learners found that more than 87% thought taking classes two days a week helped them "navigate the challenges related to seeking education." Intentionally scheduling student cohorts in the same courses can also strengthen community. Predictability is critical, especially for students navigating a new institution.
2. There Must Be Support And Guidance
Students typically are introduced to a new college via orientation held before their first semester. But orientation is often too brief and too soon. Institutions should bake aspects of orientation into the curriculum so students can learn about being a student while they are students. Many adult and first-generation learners will have questions about college and careers long after their first week of classes. They need to feel comfortable asking basic questions.
By extending orientation-type activities and learnings throughout the semester, an institution signals that it will support students long after the excitement of starting college has worn off. The same goes for embedding career and advising services into the curriculum. Don't make these services optional. They can help students feel that the institution cares about them because it is preparing them for successful careers.
3. There Needs To Be Respect And Compassion
Institutions must respect their students and their busy lives. That means admissions decisions should progress on the student's time frame, whether quick or extended, and financial aid processes should be transparent and easy to understand. That means answering students' questions and addressing their concerns without judgment and not forcing them to jump through unnecessary hoops simply because that's the way things have always been done. That means all members of an organization — from the chancellor to the faculty to the front office staff — should be prepared to offer support and guidance whenever it's needed.
There's evidence this approach can succeed. A 2021 study conducted by Rice University found that CHCP's Hispanic students — most of them adult and first-generation learners — had a 78% graduation rate and an 80% placement rate. Both figures are significantly above national averages for Hispanic learners.
One purpose of higher education is to give learners the skills and knowledge to make better lives for themselves. A sense of belonging in their education helps them prepare for a profession that provides stability and pride of accomplishment.
It's a virtuous cycle of student success. When colleges put students and learners first, students feel like they belong. Because they belong, they succeed. And because they succeed, they are likely to refer other aspiring professionals to their alma mater. If institutions begin the work of preparing students for success before they set foot on campus, students will feel like they belong long after they graduate.