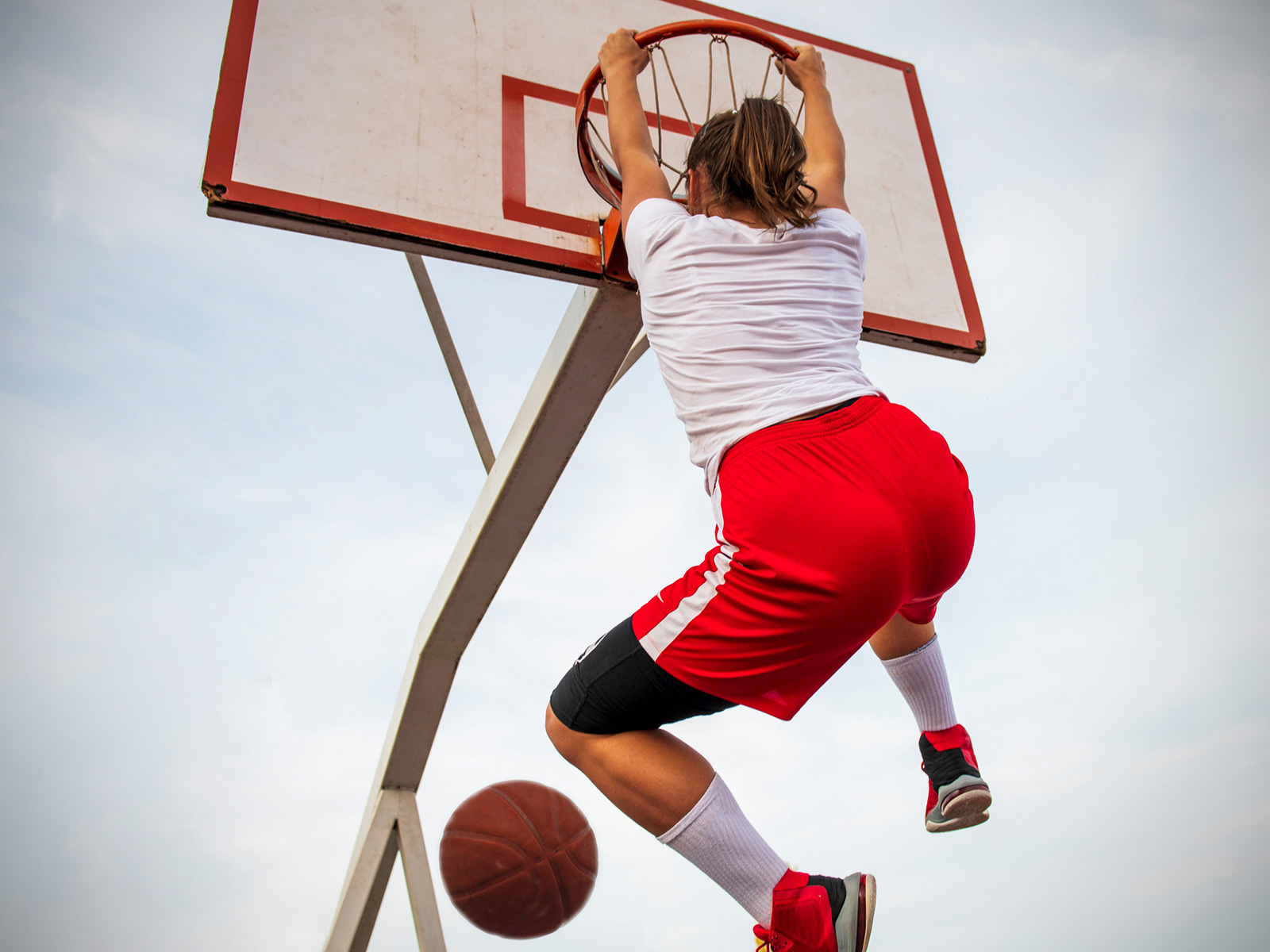 The treatment of an Alabama girls' basketball team has sparked outrage after the mom of one of the players revealed they were denied a trophy for winning a championship because they were not boys.
The 5th-grade girls' team has been representing Spain Park High School in Hoover City, in the suburbs of Birmingham, Alabama, but were given an ultimatum about their practice facility—either play in the boys' championship or lose the opportunity to use the facility, according to the mom, who addressed the situation on Facebook.
The girls' team went on to beat the boys' teams on the way to winning the championship, only to find that they were denied the trophy because this was reserved for boys' teams and not the girls.
Jayme Mashayekh, the mother of one of the 5th-grade players, explained the saga on her Facebook page, as she congratulated the girls on their achievement.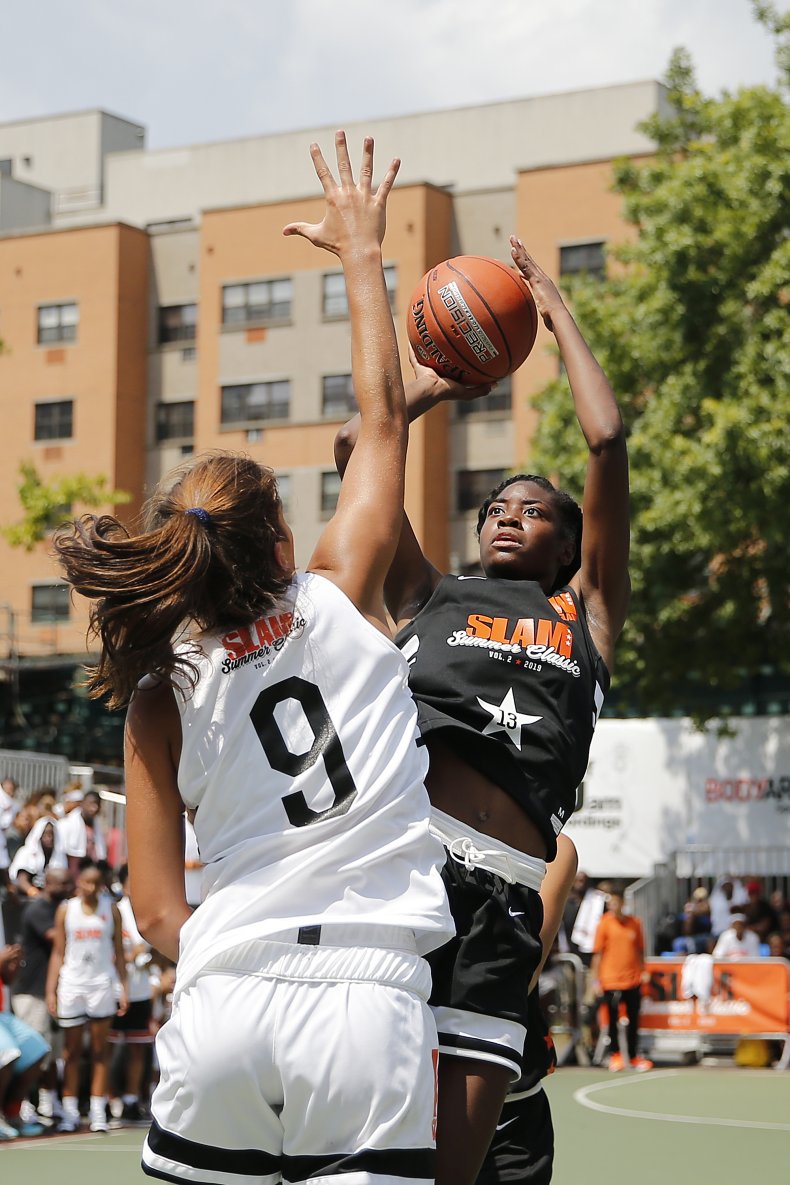 Action during the SLAM Summer Classic 2019 girls game at Dyckman Park on August 18, 2019 in New York City. A girls team in Alabama was denied a championship trophy after they won the boys' league. Getty Images
Mashayekh wrote: "So proud of Rylie and her basketball team. It was a hard lesson they learned tonight. They won the 5th grade boys rec league championship but were not given the trophy.
"While it's definitely not about the trophy I don't think its a lesson we should be teaching our boys or girls in this day and age.
"These girls have played together for 3 years for a competitive girl's league representing Spain Park. All are 5th graders in the Hoover school system. Half way through their season they were told they could not use the Hoover gyms for their practices unless they paid to play in the Hoover rec league."
Mashayekh continued: "They were told to stay together as a team they had to play up a level in competition and play the 5th grade boys. The girls were middle of the pack throughout the season losing several close games by 1 point. Playing the boys was a challenge they rose to meet. It made them better players and a better team.
"They were told before the championship that they could play in it but if they won they wouldn't be allowed to have the trophy. 'Excuse me? What?' What did they do to get disqualified? Did they not pay their dues? Did they not play up a level in competition? Oh, it's because they're GIRLS?!?!"
The outraged mom concluded: "So sure enough these 5th grade girls played their hearts out, left it all on the floor and battled their male counterparts only to be told, 'No, I'm sorry you don't count.'
"I'm disappointed. I'm disappointed I have to tell my daughter that things like this still happen. I'm disappointed we teach our kids to accept things they have not earned (other than salvation which can not be earned). Most of all I'm disappointed in my city who won't allow some 5th grade girls to play basketball."
Newsweek has reached out to Mashayekh and Hoover City Schools for further comment.
One of the opposing coaches wrote on Twitter about the tournament: "This is so sad. I don't know the details of them playing in this league but my son played in this league. His team didn't play this team, but I saw them multiple times. They were good, if they won the tournament, they deserve to be crowned as champions."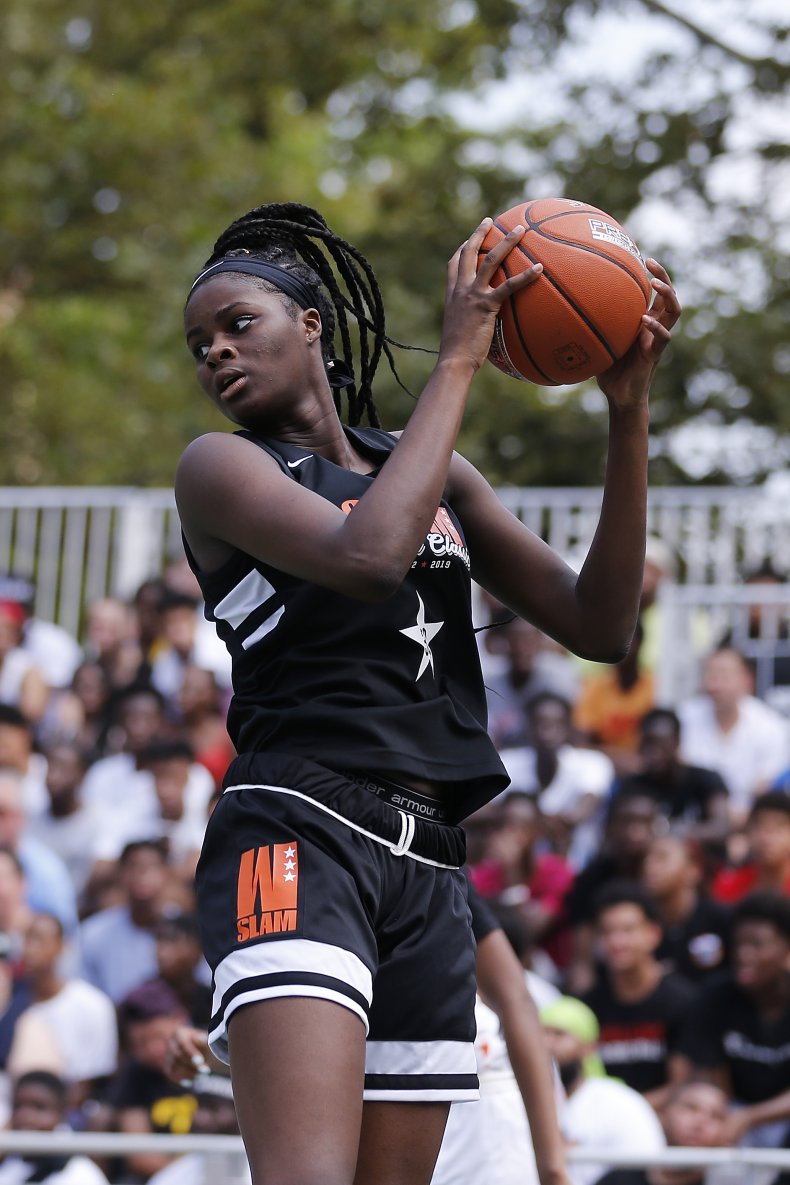 Latasha Lattimore #33 of Team Next grabs a rebound during the SLAM Summer Classic 2019 girls game at Dyckman Park on August 18, 2019 in New York City. A girls team in Alabama was denied a championship trophy after the won the boys league. Getty Images
Meanwhile, another Twitter user disputed the claims, saying that the girls were an assembled "all-star" team that practice twice as often as the boys: "Left out the part where this was an all star team that practiced twice as often as the rec teams they beat or where they gave the same treatment to a 6th grade boys team winning the 8th grade division."
The mom has since posted an update to her original comments, in which she revealed that the authorities have now made steps to make amends to the girls' team and start moving in the "right direction" when it comes to their further practice and participation.
Mashayekh updated her Facebook post about the issue with: "The City of Hoover and the Hoover Rec Center have reached out to make things right for the girls.
"Thank you for all your support and hopefully this will be a step in the right direction for more/better access to facilities and opportunities for our female athletes."
Do you have a tip on a sports story that Newsweek should be covering? Do you have a question about basketball? Let us know via [email protected].