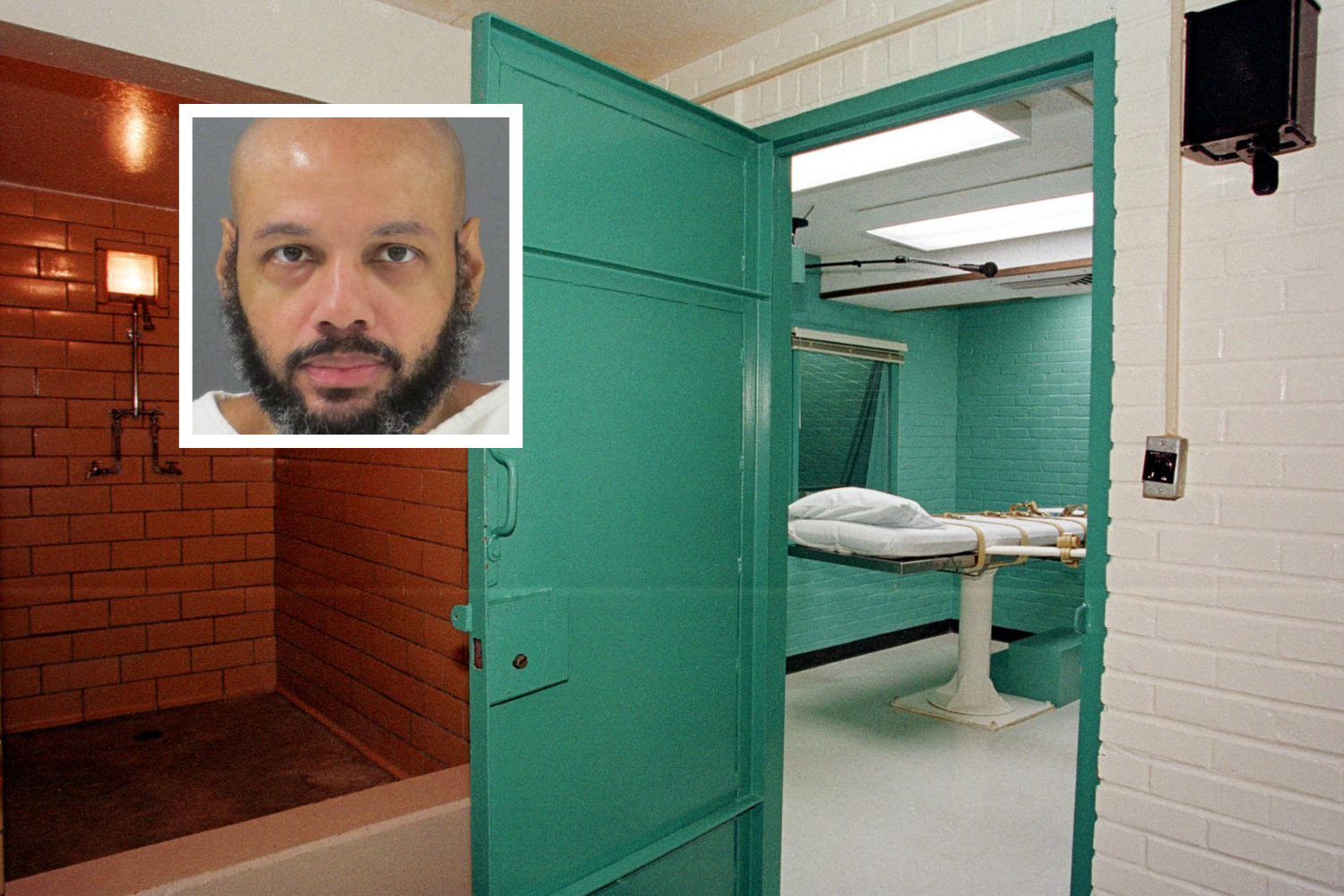 Arthur Brown Jr., who was convicted of a quadruple homicide in 1992, died by lethal injection Thursday in Texas after sitting on death row for nearly 30 years.
Brown, 52, was sentenced in December 1993 for the death of Audrey Brown, 21, Frank Farias, 17, Jessica Quinones, 19, who was pregnant at the time, and Jose Tovar, 32. According to prosecutors, Brown was a part of a drug ring, and the shootings were intended to kill a Houston couple who acted as middlemen.
Two others were also shot in the attack, including Jose's wife, Rachel Tovar, and Nicholas Cortez, an acquaintance who entered the house during the shootings.
Brown was one of three men convicted in the killings. Marion Dudley was executed by lethal injection in 2006 for his role and Anthony Dunson is serving a life sentence, reported the Texas Observer. All three men always maintained their innocence.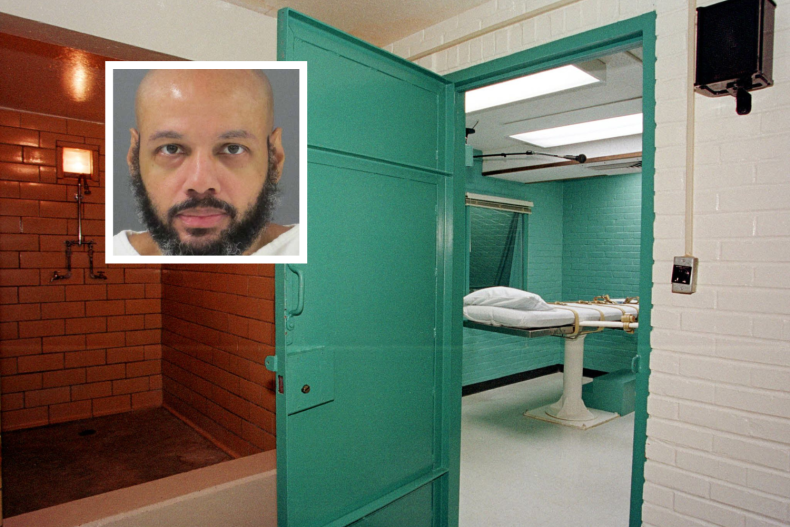 The entrance to the death chamber is pictured at the Huntsville Unit in Huntsville, Texas. On Thursday, Arthur Brown Jr., inset, died by lethal injection at the prison. Paul Beck/AFP via Getty; Texas Department of Criminal Justice
Brown was pronounced dead at 6:37 p.m. local time, according to the Texas Department of Criminal Justice (TDCJ). KTRK correspondent Courtney Fischer, who was present for Brown's execution, reported that he was killed at the Huntsville Unit in Huntsville, Texas.
While delivering his final words, Brown once again proclaimed his innocence in the case, saying his death will mean that "Texas will kill a second innocent man for a murder that occurred in 1992."
"What is occurring here tonight is not justice, it's murder of an innocent man for a murder that occurred in 1992," Brown said, according to a statement shared with Newsweek by the TDCJ. "For the last 30 years, I've proven my innocence to the courts, but the courts blocked me and then refused me access to the ballistics for 20 years; I've proven facts and ballistics to be false."
Earlier this month, Brown's legal team asked the court for a stay in his execution to review additional evidence that his attorneys claim was withheld by a previous Harris County District Attorney's Office for decades. Benjamin Wolff, director of the Office of Capital and Forensic Writs and Brown's attorney, previously told Newsweek that his client was "an intellectually disabled man who has spent the last 30 years of his life on Texas death row for a crime he didn't commit."
According to the Houston Chronicle, medical records regarding the brain injury that Rachel Tovar suffered in the shooting were previously withheld in court. Tovar testified that she saw Brown holding a gun during the crime, but Brown's legal team said Tovar suffered from "severe" memory issues since being shot.
Other evidence also presented by Brown's attorneys this month includes police interviews with Anthony Farias, Tovar's son, who identified a different man potentially behind the shootings.
"It's been 30 years now, the state refused to turn over evidence," Brown continued Thursday. "Nine of the 10 trial motions were filed for discovery of evidence, but each were denied each time. I asked for DNA, I was denied DNA. My co-defendant was executed in 2006 and if I'm innocent, he was innocent, and they killed an innocent man, and the state doesn't want the truth to come out. The victim's son identified on audiotape it wasn't me or the co-defendant. The state hid the evidence so long and good that my own attorneys couldn't find it."
Fischer reported that as Brown finished his final words, he told his spiritual adviser who was present, "Rest in Power, keep fighting."
As Brown finished his final words, he started breathing deeply then told his spiritual advisor, present in the chamber, "Rest in Power, keep fighting." pic.twitter.com/lfXQC7iyac

— Courtney Fischer (@CourtneyABC13) March 10, 2023
Joshua Reiss, chief of the post-conviction writs division at the Harris County District Attorney's Office, previously told the Chronicle that the request for a stay was "meritless," adding that the concerns in Brown's case "could have been and should have been raised before."
Brown is the fifth inmate to be put to death in Texas this year and the second execution this week. Gary Green, 51, was executed Tuesday for the 2009 murders of his wife and her young daughter.