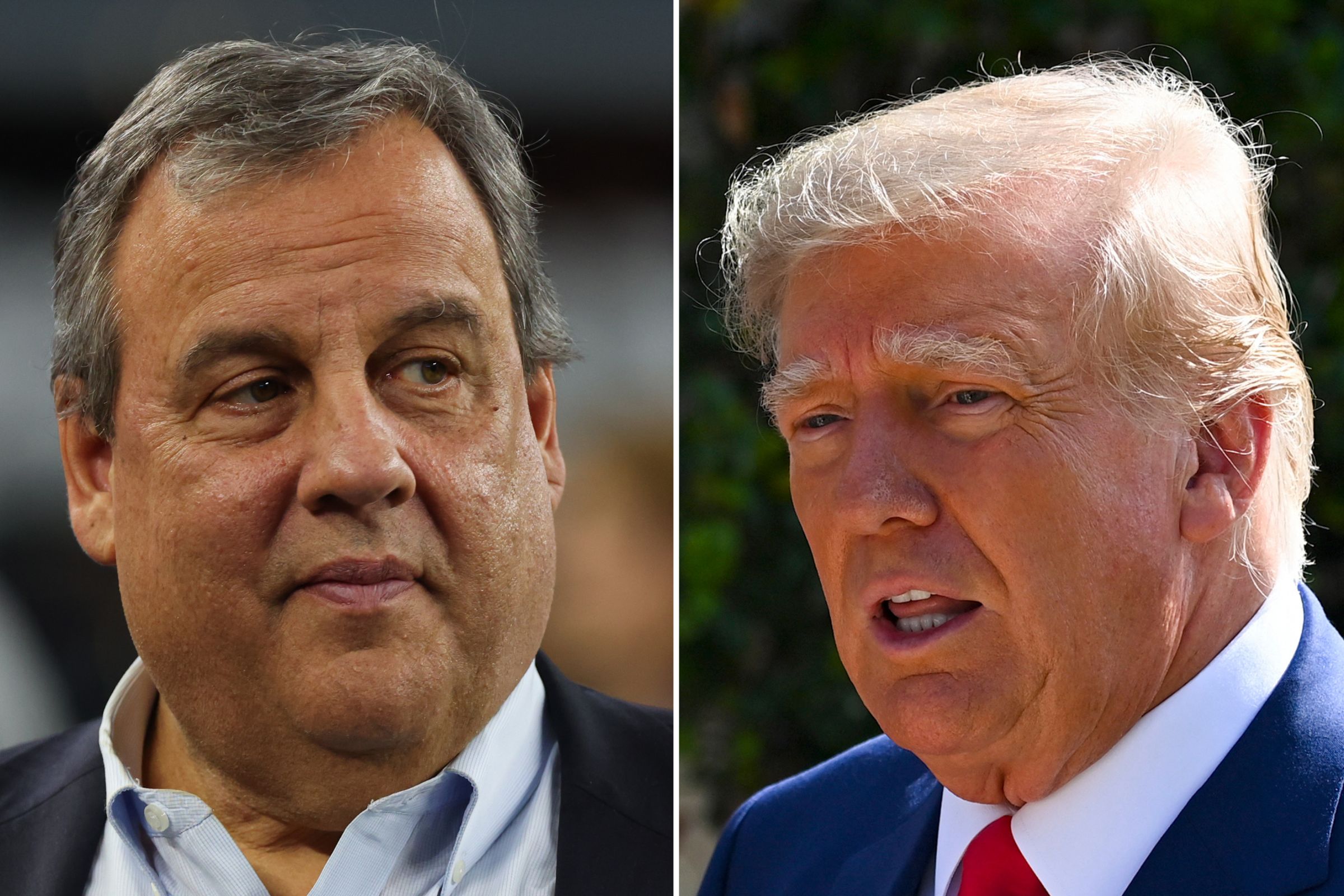 Former New Jersey Governor Chris Christie thinks that of all the legal challenges former President Donald Trump is facing, the most "ominous" is Special Counsel Jack Smith's federal investigation.
Christie, a former U.S. attorney, told talk radio host Hugh Hewitt on Wednesday that Trump should be most worried about the Department of Justice (DOJ) probe because of the resources that the federal agency has access to and because of the "seriousness" of the January 6, 2021, Capitol riot.
Trump is the subject of several state and federal investigations. At the federal level, he is being investigated on two matters: his handling of confidential government documents and the role that he played in the efforts to overturn the results of the 2020 election.
Shortly after sensitive presidential records were found in Trump's possession by an FBI raid in August, the DOJ announced that Smith was being brought on to preside over both investigations into Trump.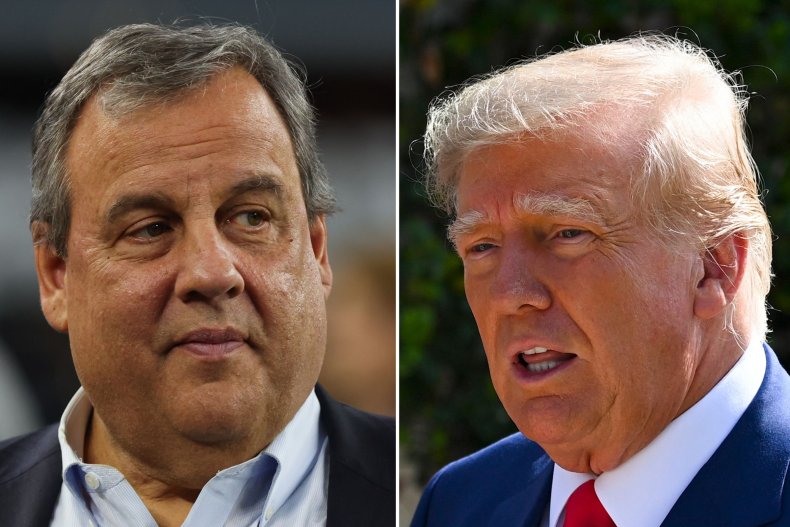 Former New Jersey Governor Chris Christie (left) looks on prior to a game between the Indianapolis Colts and the Dallas Cowboys at AT&T Stadium on December 4, 2022, in Arlington, Texas. Former President Donald Trump (right) speaks to the media in Palm Beach, Florida, on November 8, 2022. Richard Rodriguez/Marie Uzcategui/Stringer/AFP
Smith's investigation has ramped up rapidly in recent weeks and he has shown no aversion to subpoenaing high-profile witnesses in Trump's inner circle. In the last month, the special counsel has requested former Vice President Mike Pence, the former president's eldest daughter Ivanka Trump as well as son-in-law and former adviser Jared Kushner to testify before a grand jury.
On Wednesday, Christie said that of all the legal threats facing Trump, including both criminal probes from the DOJ, Trump's biggest weak spot is the one related to his efforts to hold onto power after his 2020 loss to President Joe Biden.
"I think that's always been the place where the president's been most exposed, and I think that's the one that presents the most potential danger to him," Christie said, adding that Smith's experience as a prosecutor gives Trump even more to fear.
Prior to being appointed special counsel, Smith was known for investigating and prosecuting war crimes committed as part of the Kosovo War. Before serving as chief prosecutor for the Kosovo Specialist Chambers, he oversaw cases related to war crimes and genocide for the International Criminal Court and led the DOJ's Public Integrity Section.
"When you bring someone over to run [the DOJ probe] who has been prosecuting war crimes at the Hague, this is a pretty blinders-on, serious-minded prosecutor who probably just likes to prosecute cases and will be much more apt to bring a charge than not," Christie said.
He told Hewitt that while a Trump indictment might be likely, he doesn't think that the former president will be charged with "incitement." Christie said Trump's "larger problem" in the federal probe is obstruction of Congress.
Although Christie called Smith's legal threat the most "ominous," he said the investigation that is most likely to result in indictment is by Manhattan District Attorney Alvin Briggs and New York Attorney General Letitia James, who are investigating the hush payments that Trump's 2016 campaign made to adult film actress Stormy Daniel.
"In terms of the likelihood of indictment, I'd put New York first, the special counsel second, Georgia third," Christie said.
Fulton County District Attorney Fani Willis is investigating Trump's efforts to overturn the 2020 election in Georgia. The forewoman of the special grand jury impaneled by Willis made headlines last week after she publicly revealed her identity and suggested that the special grand jury's final report recommended charges against Trump.
However, when it comes to the "seriousness of the peril" for Trump, Christie said, "I'd put the Special Counsel above either of those."
Newsweek reached out to the Trump campaign for comment.