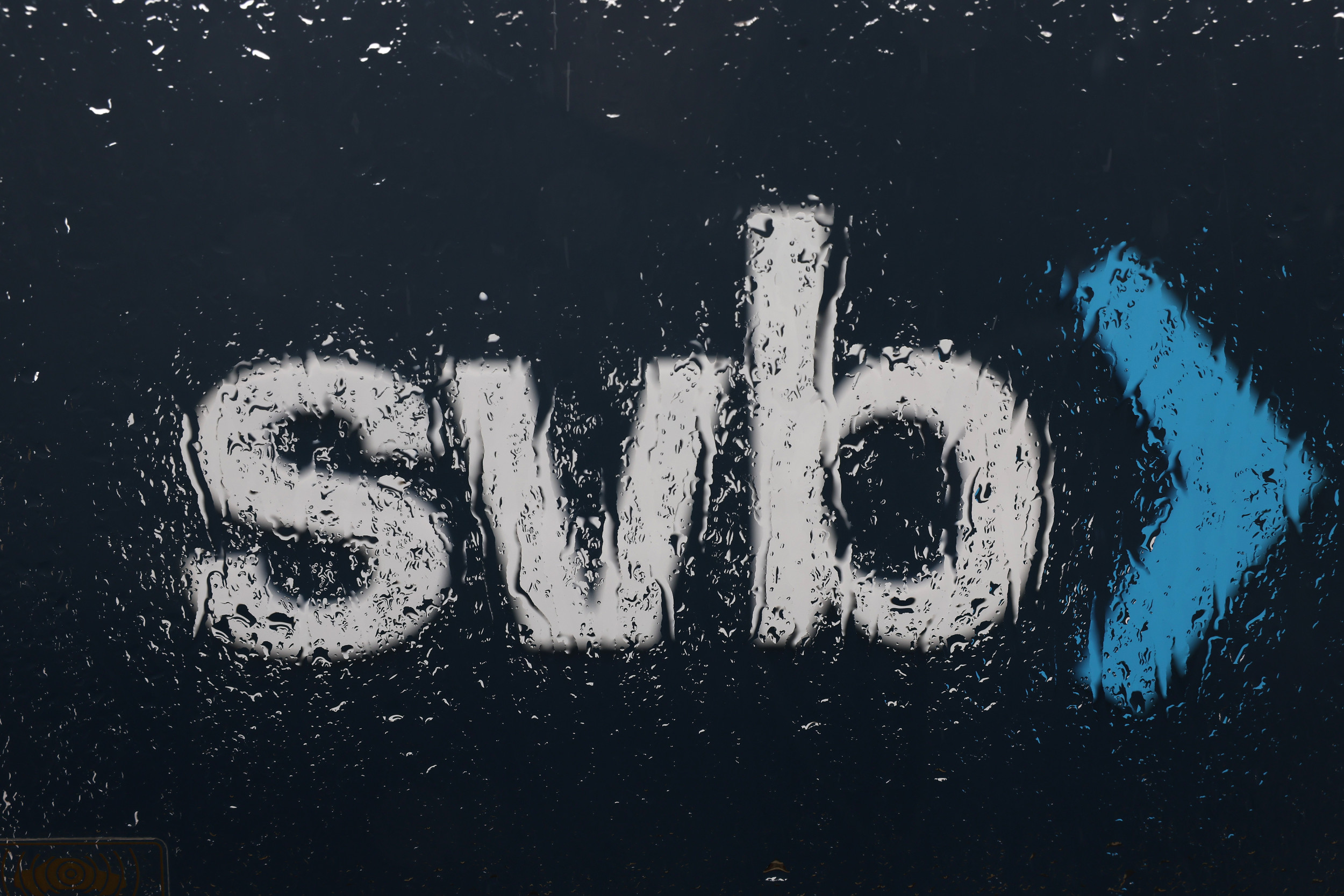 The price of Bitcoin, Ethereum and other cryptocurrencies jumped on Monday after investors looked for alternatives to stocks and bonds, after the collapse of SVB and Signature Bank, the biggest banking crisis in the U.S. since 2008.
The price of Bitcoin on Monday surged nearly $4,000 from $20,577 to $24,060, a rise of over 15 percent. Ethereum rose over 9 percent to $1,665, according to crytpo website CoinDesk. Bitcoin is now close to its 2023 high, although still far below the peaks of 2020 or 2021 when Bitcoin topped out at $67,553.
Initially, the Silicon Valley Bank collapse was seen as potentially harmful to crypto prospects, as many crypto- and blockchain-focused startups had deposits with the bank that might be frozen or lost. Investors had the same concerns over Signature Bank, which collapsed over the weekend.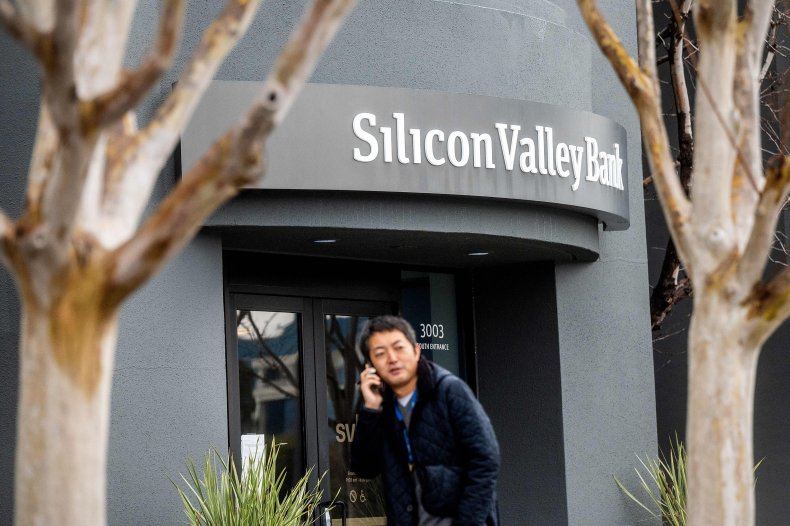 A pedestrian speaks on a mobile telephone as he walks past Silicon Valley Banks headquarters in Santa Clara, California on March 10, 2023. – US authorities swooped in and seized the assets of SVB, a key lender to US startups since the 1980s, after a run on deposits made it no longer tenable for the medium-sized bank to stay afloat on its own. Noah Berger/AFP/Getty
However, with the Biden administration guaranteeing deposits at stricken banks, confidence has flooded back into the crypto market.
Signature Bank had extensive lending in real estate, but had recently expanded crypto-based lending. According to Reuters, as of September, almost a quarter of its deposits—of a total $89 billion—came from the cryptocurrency sector. The bank announced in December that it would reduce its crypto-related deposits by $8 billion.
The rescue efforts by the Federal Reserve on Sunday, which said that it would act "in a manner that fully protects all depositors" gave crypto enthusiasts all the signals required for a rebound in bitcoin and other assets.
As bank stocks have fallen, cryptocurrencies have started to regain some appeal after what has been described as a "crypto-winter".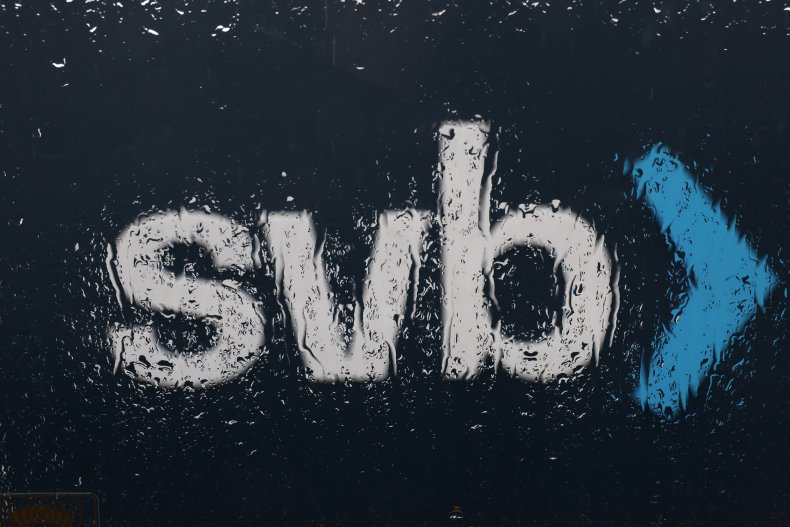 The SVB logo through a rain-drenched window. The bank failure is the largest in the U.S. since 2008. Getty Images
SVB grew to be the 16th-largest bank in the U.S. despite remaining relatively unknown to the public. It had a boom during the pandemic years when the startup tech sector prospered. As more and more homebound people spent money on tech gadgets and similar items, tech companies used SVB to hold their cash, much of it was used for payrolls and business expenses.
Investor and entrepreneur Anthony Pompliano said in a tweet: "Very clear signal from the market that a decentralized currency that allows you to become your own bank is valued in light of the recent developments."
Bitcoin is up almost 18% in the last 24 hours.

Very clear signal from the market that a decentralized currency that allows you to become your own bank is valued in light of the recent developments.

— Pomp (@APompliano) March 13, 2023
Neil Shearing, group chief economist at Capital Economics, said in a note emailed to Newsweek: "Two things will matter in the coming days and weeks. The first is whether the actions of the authorities are successful in maintaining (or restoring) the confidence of depositors and investors in the US banking system. The second issue is whether there are any other institutions with similar vulnerabilities to SVB (or Signature Bank) lurking in the shadows either in the US or in other economies."