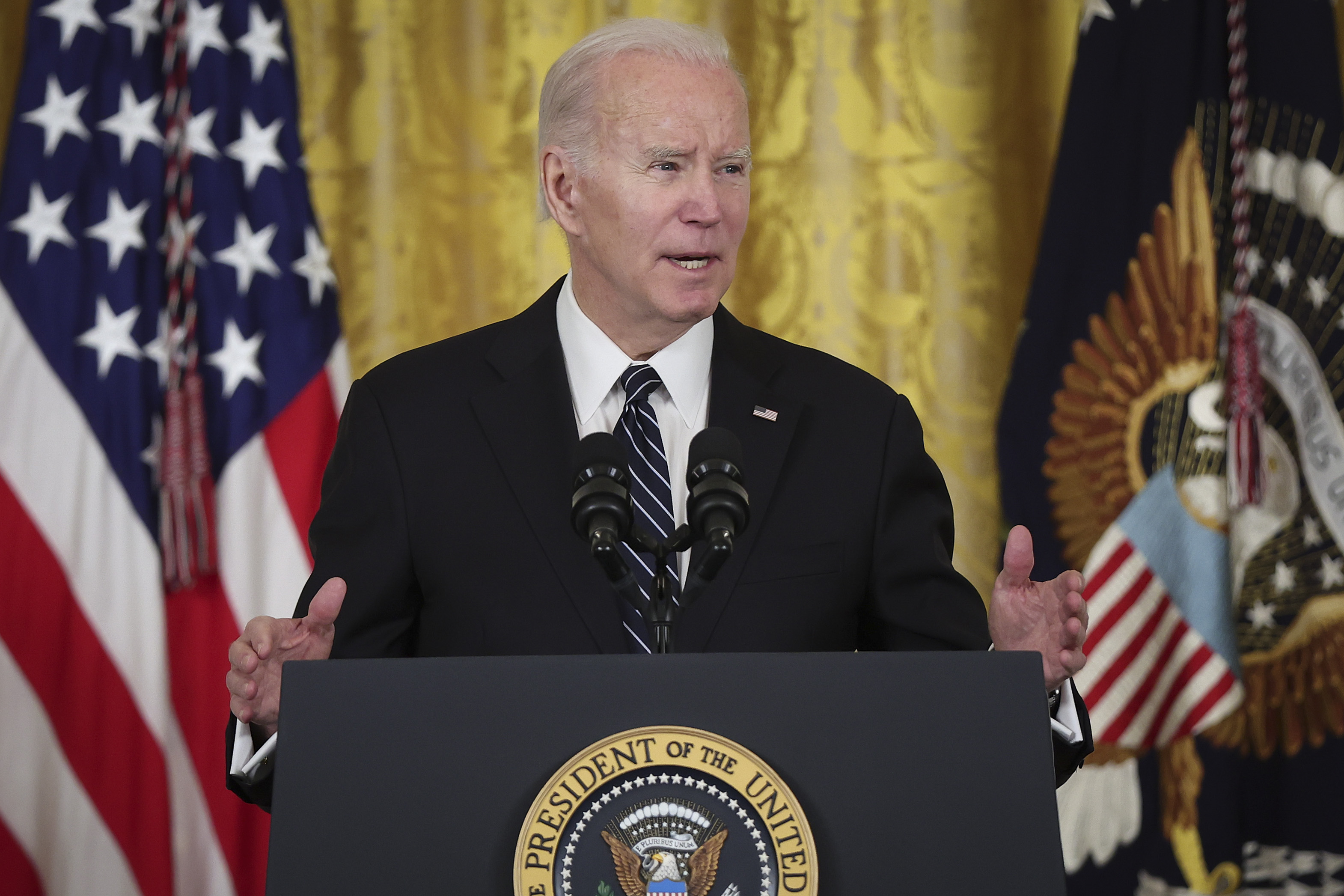 Democrats have strongly criticized President Joe Biden for saying he will approve a resolution that would override changes to the criminal code passed by the council in the District of Columbia (D.C.).
Biden made the announcement on Twitter on Thursday as the Senate is expected to approve a resolution already passed by the House of Representatives as early as next week.
The controversy comes amid growing support among many Democrats to make D.C. the nation's 51st state. The House passed a bill in April 2021 that would grant D.C. statehood—a move long opposed by Republicans, some of whom argue it is a Democratic power grab.
"I support D.C. Statehood and home-rule – but I don't support some of the changes D.C. Council put forward over the Mayor's objections – such as lowering penalties for carjackings," Biden tweeted on Thursday.
"If the Senate votes to overturn what D.C. Council did – I'll sign it," he said.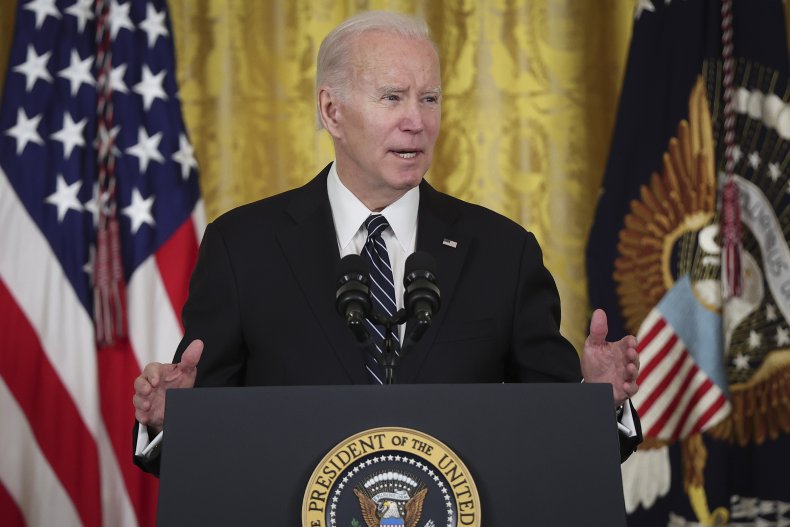 U.S. President Joe Biden speaks during an event where he announced Julie Su as his nominee to be the next Secretary of Labor during an event in the East Room of the White House March 1, 2023, in Washington, D.C. Biden has been criticized for saying he will sign a resolution overturning D.C.'s criminal law reforms. Win McNamee/Getty Images
The reforms to the criminal code in D.C., known as the Revised Criminal Code Act (RCCA), include reductions in the maximum penalties for burglary, carjacking and robbery as well as expanding jury trials and abolishing mandatory minimum sentences.
The D.C. Council approved the RCCA by a vote of 12 to 1, overriding Mayor Muriel Bowser's veto.
Biden could choose not to veto the disapproval resolution, which would allow Congress to override the D.C. law without his explicit approval, but he has now signaled he will sign the measure if it comes to his desk.
Biden may be concerned about the recent defeat of Chicago Mayor Lori Lightfoot. The mayor came third in a race against Paul Vallas, a moderate Democrat endorsed by the city's police union, and Brandon Johnson, a progressive backed by the Chicago Teachers Union.
She has been criticized for her response to rising crime in the city, while the approach to crime is an issue that has divided progressive Democrats and those with a more traditional approach to the issue.
Crime was also a major issue in Bowser's successful re-election campaign last year.
Many Democrats criticized Biden's position, suggesting it was inconsistent with home rule in D.C. and the rights that statehood would confer.
"Today is an unprecedented violation of America's core principle of self-governance and the latest painful reminder that until the nearly 700,000 residents of the District of Columbia have full statehood and autonomy, we will be seen and treated as a colony, even by those who purport to support us," D.C. Councilmember Charles Allen, a Democrat, said in a statement.
"The District of Columbia is perfectly capable of governing itself. We are not subjects, and we unequivocally reject anything less than full control of our own affairs," Allen said.
Democratic Representative Elizabeth Holmes Norton, D.C.'s delegate in the House of Representatives, said in a statement: "Today has been a sad day for D.C. home rule and D.C. residents' right to self-governance, which President Biden himself highlighted in his administration's Statement of Administration Policy issued mere weeks ago.
"We had hoped that with more Senate support, we would have been able to ensure that neither disapproval resolution pending before the Senate would reach the president's desk, but with the nationwide increase in crime, most senators do not want to be seen as supporting criminal justice reform," Norton said.
"I will continue to do everything within my power to persuade the president that signing or failing to veto the resolution would empower the paternalistic, anti-democratic Republican opposition to the principle of local control over local affairs," she added.
Writing on Twitter, Norton said: "Today has been a sad day for DC Home Rule and DC residents' right to self-governance, but a powerful argument in favor of #DCStatehood."
"This ain't it. DC has a right to govern itself, like any other state or municipality. If the President supports DC statehood, he should govern like it," tweeted Democratic Representative Alexandria Ocasio-Cortez of New York.
"Plenty of places pass laws the President may disagree with. He should respect the people's gov of DC just as he does elsewhere," she added.
D.C. Councilmember Janeese Lewis George, who is also a Democrat, tweeted: "Today the President of the United States and many Senate Democrats turned their backs on DC residents and our fundamental right to self determination."
The House voted to disapprove of the RCCA on February 9 by a bipartisan vote of 260 to 161 and the Senate is likely to approve the disapproval resolution early next week.
Newsweek has reached out to the White House for comment.
Update 03/03/23 09:59.m. E.T.: This article was updated to include additional context about the Chicago mayor's race.