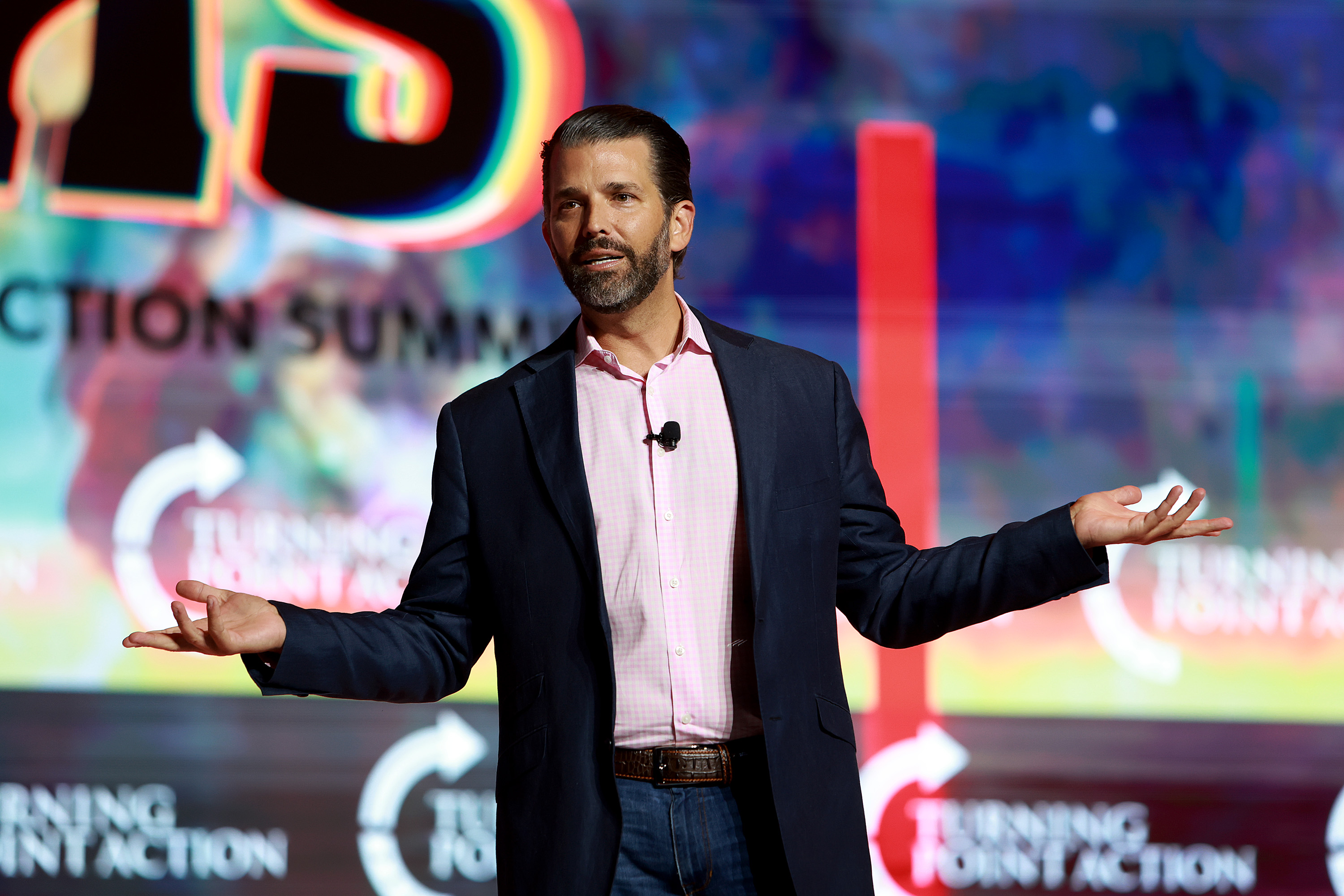 Donald Trump Jr. on Thursday said PNC Bank informed him it will no longer be working with his news aggregation app.
During a live broadcast on Newsmax with host John Bachman, the former president's son blamed "cancel culture" for the bank's decision.
Trump made the comments at the Conservative Political Action Conference (CPAC) in Washington, D.C., where many prominent Republicans have gathered. Among the speakers at the event are Senator Ted Cruz of Texas, Senator J.D. Vance of Ohio and former United Nations Ambassador Nikki Haley. Trump Jr. is set to speak to the CPAC crowd on Friday morning, while his father will headline Saturday night.
Trump told Bachman that he "got an interesting letter from a bank this week" before relating the letter's message to "the cancel culture that's going on in our country right now, the weaponization of corporate America."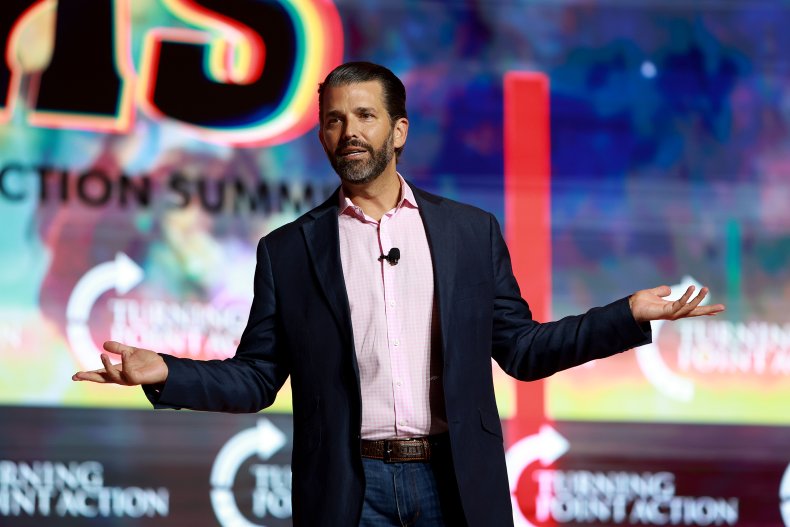 Donald Trump Jr. during the Turning Point USA Student Action Summit at the Tampa Convention Center on July 23, 2022, in Tampa, Florida. Trump Jr. said during an interview Thursday that PNC Bank informed him it will no longer do business with his news aggregation app. Photo by Joe Raedle/Getty Images
At first, Trump told Bachman he'd provide the details about the letter during his CPAC speech, but he soon divulged the message that allegedly came from PNC Bank.
"I'll drop it here first," Trump said, adding that the letter was about business dealings with MxM News, a conservative news aggregation app he launched in 2022.
"Basically, PNC Bank sends us a letter—not even a phone call—it's like the breakup through text," he said. "A letter with a cashier's check for, you know, what we had—a significant amount of money—that we had in an account for a news aggregator, not even someone producing like right-wing propaganda, but something that takes all the news to make sure that you see it."
Trump did not provide details about why the alleged letter was sent, and the context for why PNC Bank allegedly wanted to stop working with MxM News was unclear.
When reached for comment, a representative for PNC Bank provided Newsweek with a statement.
"While PNC does not comment on the closure of specific accounts, which may occur for a variety of reasons, our account closure decisions are never driven by politics," the statement read. "As a national bank, we recognize and respect that our customers and our employees hold a wide range of political beliefs."
Along with MxM News, which Trump launched with Taylor Budowich—who once worked as spokesman for Trump Sr.—the younger Trump is also the executive vice president of the Trump Organization and the host of the podcast Triggered.
Newsweek reached out to Trump Jr. for comment.