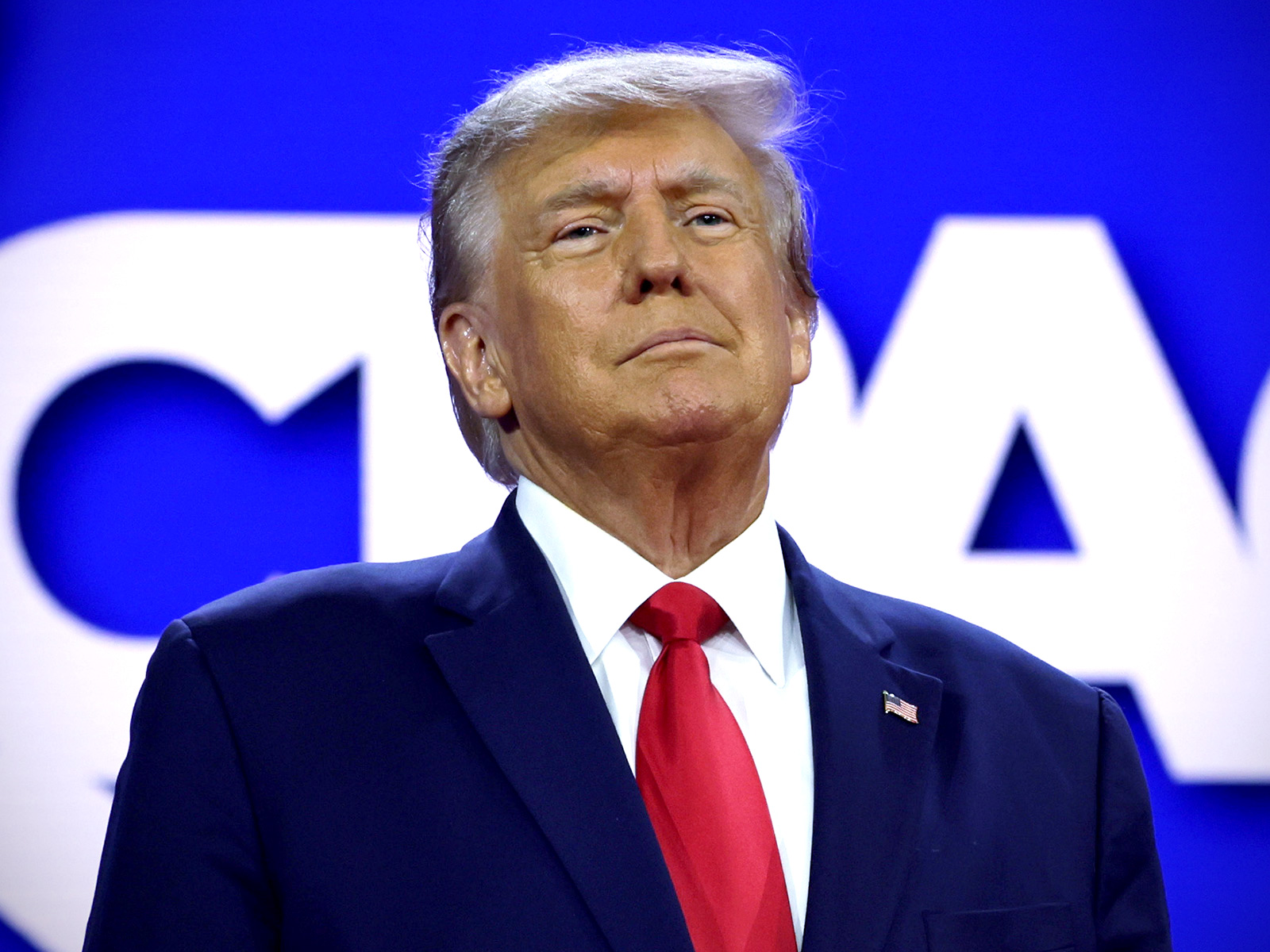 Donald Trump easily won a straw poll of Conservative Political Action Conference attendees on Saturday, beating Florida Gov. Ron DeSantis, as he seeks to win back the White House in 2024.
The poll found the former president was the top choice to be the GOP's nominee in 2024, with 62 percent support.
DeSantis—who has yet to formally announce a presidential bid—came a distant second, securing just 20 percent, while businessman Perry Johnson, who announced his longshot bid for the White House on Thursday, got just 5 percent.
Former South Carolina Gov. Nikki Haley and tech entrepreneur Vivek Ramaswamy got just 3 and 1 percent of the vote respectively.
DeSantis skipped the event, but spoke at the conservative Club for Growth retreat in Palm Beach. Trump was not invited to this, according to the Palm Beach Post.
The declared presidential hopefuls have all delivered remarks at the conference this week, Haley being met with pro-Trump chants after her speech on Friday.
Nearly all (95 percent) of the poll's respondents said they approved of Trump's performance as president.
The results are far from surprising, as Trump has consistently come out on top in CPAC's informal polls since leaving office.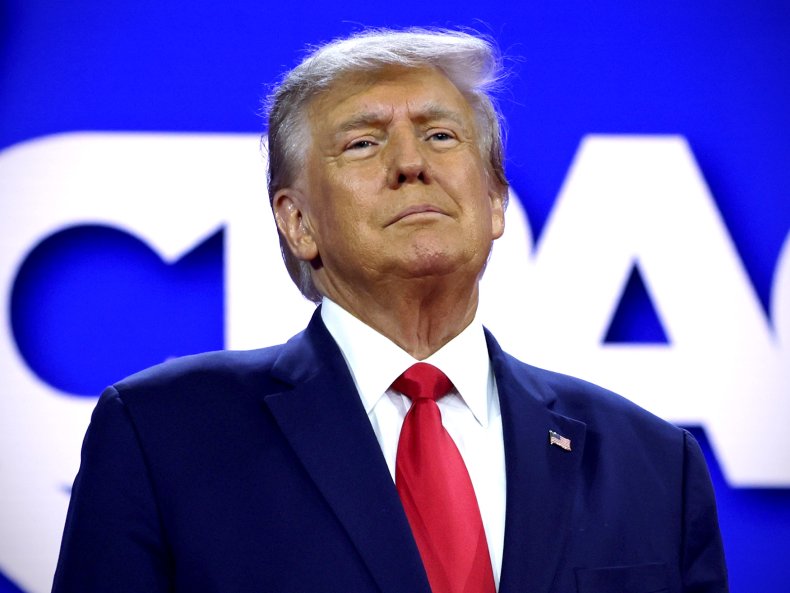 Former U.S. President Donald Trump addresses the annual Conservative Political Action Conference at Gaylord National Resort & Convention Center in National Harbor, Maryland on March 4, 2023. Trump easily won a straw poll of attendees on Saturday, beating Florida Gov. Ron DeSantis, as he seeks to win back the White House in 2024. Anna Moneymaker/Getty Images
Trump easily won straw polls at major CPAC gatherings in 2022. About 69 percent of attendees picked Trump in a CPAC straw poll in August last year, with DeSantis coming second with about 24 percent. Another poll six months prior to that had Trump with 59 percent of the vote, while DeSantis got 28 percent.
DeSantis has emerged as a leading contender for the GOP nomination, and is arguably the biggest threat to Trump's bid to win it for a third time. Trump has criticized DeSantis in recent months, accusing him of being "very disloyal."
He refrained from mentioning the Florida governor by name during his almost two-hour long headline address at the conference on Saturday night, but made some thinly veiled jabs.
"We're not going back to people that want to destroy our great social security system," he said. "Even some in our own party. I wonder who that might be."
DeSantis on Thursday distanced himself from comments he made during a 2012 run for Congress where he expressed support for privatizing social security and Medicare, CNN reported.
CPAC attendees also favored Kari Lake over DeSantis as Trump's potential running mate in 2024.
Lake, the Arizona gubernatorial candidate who refused to concede after losing last year, received 20 percent of the vote, while DeSantis got 14 percent.