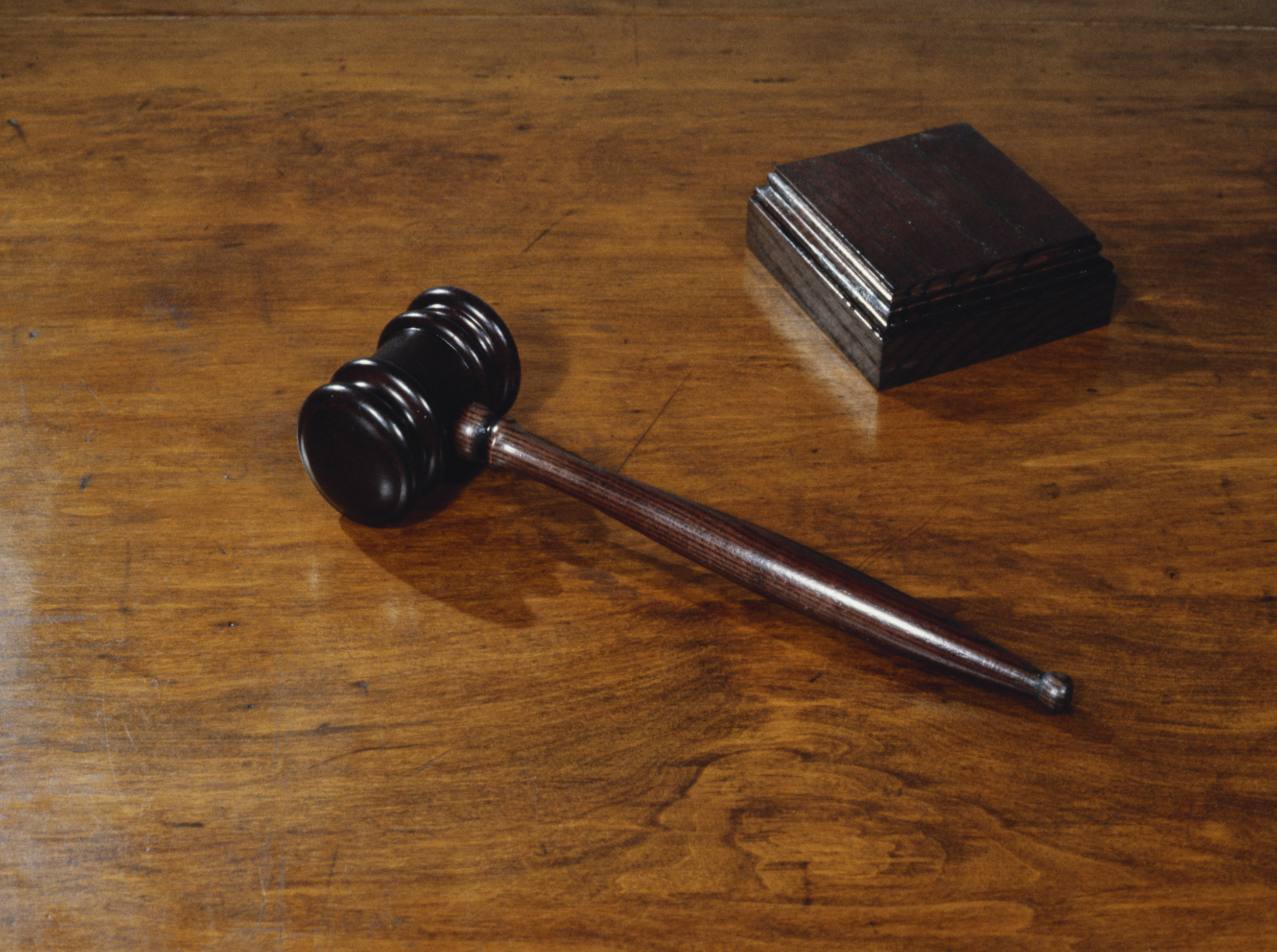 A federal judge has issued an arrest warrant for Roy McGrath, former chief of staff for ex-Maryland Governor Larry Hogan, after McGrath failed to appear for his criminal trial on Monday.
McGrath was indicted in October 2021 on wire fraud charges, accused of swindling the Maryland Environmental Service (MES) agency into paying him nearly $280,000 in fraudulent payments before he moved to the governor's office. According to the Baltimore Banner, McGrath is facing five counts of wire fraud, two counts of theft and one count of falsifying a document.
The former Hogan chief of staff was scheduled to attend a hearing on Monday in U.S. District Court in Baltimore for the start of his criminal trial. As of Tuesday evening, McGrath is still missing.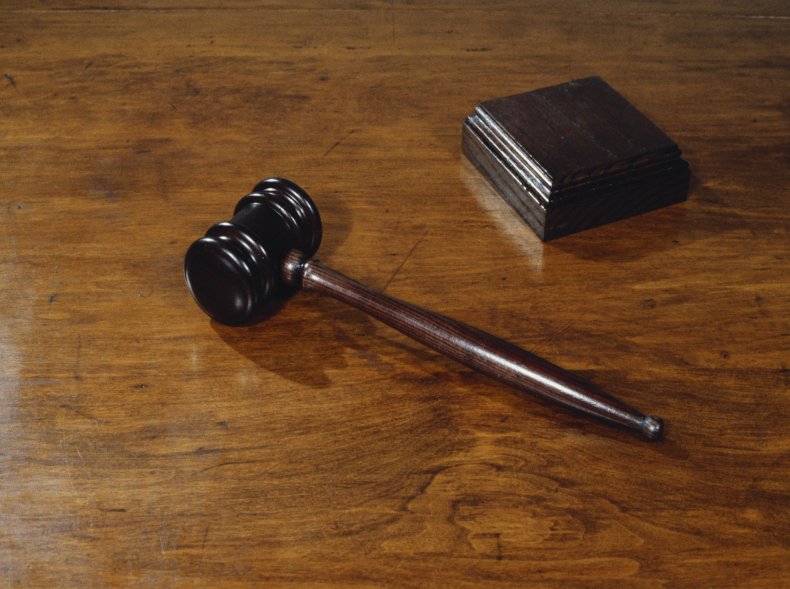 A judge's gavel is pictured. A federal manhunt is underway for Roy McGrath, former chief of staff to ex-Maryland Governor Larry Hogan. McGrath has been indicted on five counts of wire fraud, two counts of theft and one count of falsifying a document. Getty Images
McGrath's Short-Lived Tenure as Chief of Staff
Prior to being selected by Hogan, who served two consecutive terms as Maryland's governor, McGrath had worked as director of the MES since 2016. Hogan's first chief of staff, Matthew A. Clark, resigned in May 2020 for a position at the University of Maryland Medical System, reported The Baltimore Sun, and McGrath was chosen as his replacement.
However, McGrath only lasted 11 weeks as head of Hogan's office. After a report from the Sun about his alleged severance payout in August 2020, McGrath resigned four days later.
Court documents claim that McGrath had used his position as both director of MES and the governor's chief of staff to get the environmental agency to "personally enrich" him in fraudulent payments, including a whopping $233,647 in severance pay upon his departure from the state agency.
McGrath supposedly told the MES board that Hogan had approved of the payout, which equaled one year's salary. When the former governor later learned of the severance package, McGrath told him that the board of directors offered him the payment in accordance with its usual severance practice, said the Department of Justice.
If convicted, McGrath could face up to 20 years in federal prison on each of the five wire-fraud counts, a maximum of 10 years on each of the two embezzlement charges and up to 20 years on the document falsification count.
Who's Looking for McGrath?
After he failed to appear to court Monday, U.S. District Court Judge Deborah Boardman issued an arrest warrant for McGrath, tasking the U.S. Marshals Service with searching for the federal fugitive. On Tuesday, marshals created a "wanted" poster for McGrath, which was shared by several media outlets online, including Washington Post reporter Erin Cox.
There's now a "WANTED" poster for former Gov. Larry Hogan's old chief of staff, who skipped his federal court appearance yesterday and still hasn't been heard from. pic.twitter.com/d0wHBHW6q2

— Erin Cox (@ErinatThePost) March 14, 2023
WBFF correspondent Mikenzie Frost reported Tuesday that McGrath's wife, Laura Bruner, "has been cooperating with law enforcement in the search for McGrath," adding that "Bruner spent some time with friends and is unaware of McGrath's location."
McGrath first went missing Sunday night when he was supposed to board a plane for his court appearance in Baltimore the next day, reported the Sun. His defense attorney, Joseph Murtha, said he last heard from McGrath Sunday evening as well, but has stayed in contact with Bruner.
"I have been in contact with Laura and she shared her concern for Roy's safety," Murtha wrote in a text message to the Sun Tuesday. "She has requested that the media respect her need for privacy at this very difficult time."
According to the Banner, law enforcement has already searched McGrath's home in Naples, Florida, where he and Bruner moved after he resigned from Hogan's office. WJZ reporter Mike Hellgren tweeted a photo of "armed, plainclothes law enforcement" outside McGrath's home on Tuesday.
Armed, plainclothes law enforcement were outside ex Hogan chief of staff Roy McGrath's Naples, Florida home earlier today. McGrath, who failed to show up for his trial, is facing a combined 100-year maximum sentence if found guilty of fraud, theft, other federal charges. @wjz pic.twitter.com/u5lTGzkVFB

— Mike Hellgren (@HellgrenWJZ) March 14, 2023
Newsweek has contacted Hogan's team via email for comment.