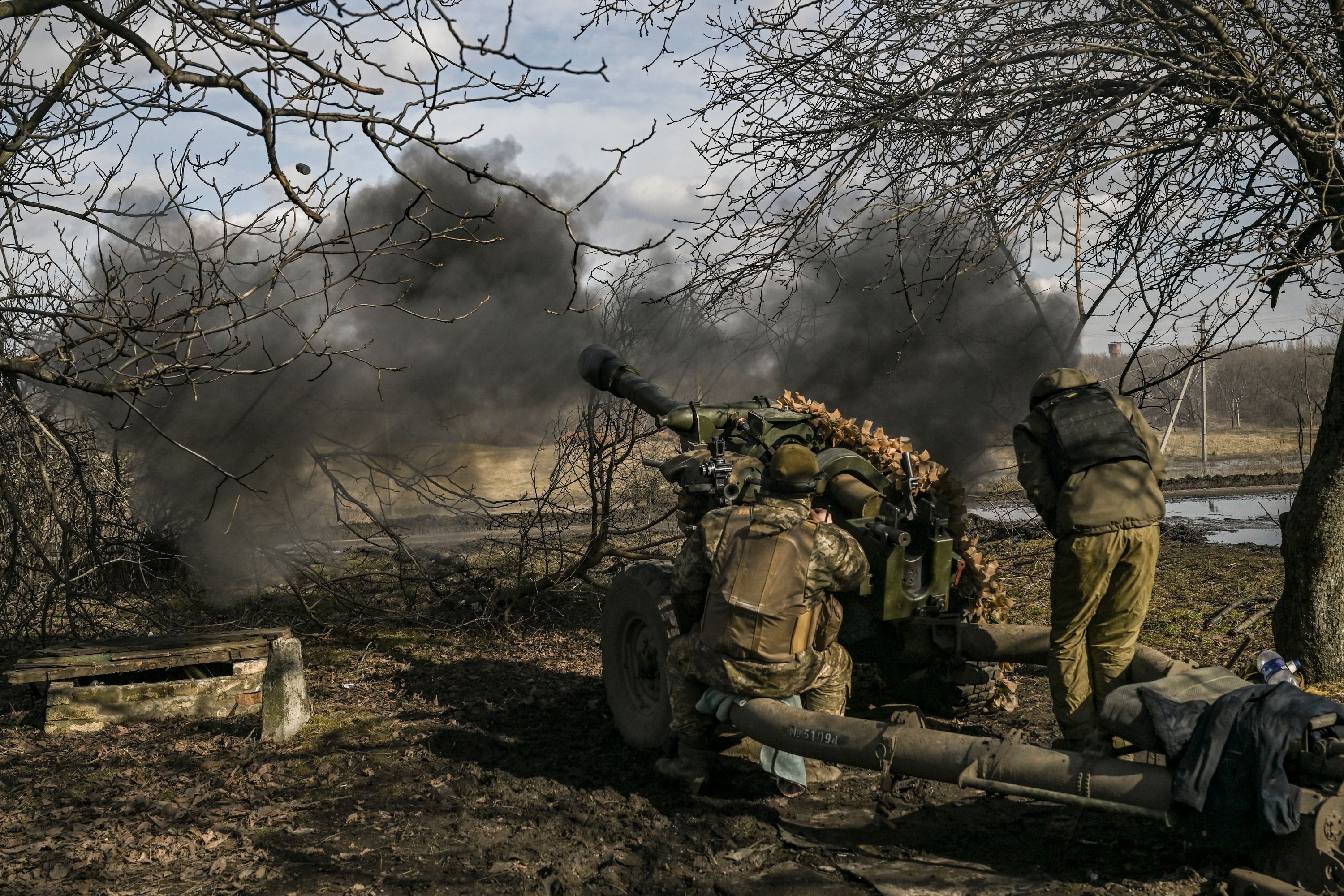 Russian military blogger Igor Girkin has played down the significance of reports that Russian troops have encircled Bakhmut and expressed doubt that the Donetsk city can be held by Moscow.
Yevgeny Prigozhin, the financier of the Wagner Group of mercenaries, has claimed that the city had been surrounded by Russian forces during the fierce battle in which his troops have been involved.
His comments followed an assessment by analysts that Ukraine's forces are preparing to withdraw from the city, pointing to how two bridges, one of which is a key supply route, had been destroyed.
But Girkin, who is a former FSB officer and ex-commander who led Russian-backed forces in the separatist Donetsk region in 2014, wrote a downbeat assessment of the purported Russian gains in the city fought over for seven months.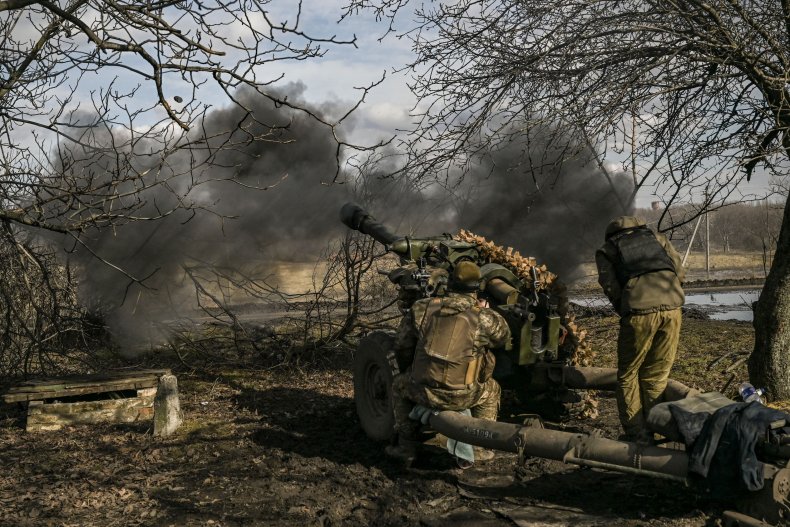 Ukrainian servicemen fire a 105mm Howitzer towards Russian positions, near the city of Bakhmut, on March 4, 2023. Russian military blogger Igor Girkin has played down the significance of reports that Russian troops had surrounded the Donetsk city. ARIS MESSINIS/Getty Images
On his Telegram channel, Girkin wrote he did not "share such optimistic forecasts" as expressed by other military bloggers, about the Russian forces taking and holding Bakhmut. After the months of assault, he wrote, Wagner troops would have to take a break which could allow Ukraine to regroup and "exchange territory for time."
He said that this had been "the plan of the Commander-in-Chief of the Armed Forces of Ukraine" who will then "make his move…probably after the end of the thaw," referring to the spring.
"We must prepare to repel their strike," added Girkin, who also goes by the name Strelkov, and has been highly critical of President Vladimir Putin's war effort and the actions of his commanders.
"Typical Girkin, isn't very optimistic about the prospects of taking Bakhmut, as this only means Ukrainians have won valuable time for a counter-strike," tweeted the account of War Translated.
Newsweek has contacted the Russian Defense Ministry for comment.
Despite the reports of Russian gains, Serhiy Cherevatyi, a spokesman for the eastern grouping of the Ukrainian Armed Forces, told CNN that Moscow's forces have not taken Bakhmut and that fighting continues on the outskirts of the city.
He said that the city is still controlled "by Ukrainian defense forces: the Armed Forces of Ukraine, the Border Guard and the National Guard."
However, Volodymyr Nazarenko, a deputy commander in the National Guard of Ukraine, did not sugar-coat the scale of the task that Ukrainian troops face.
"Every hour in Bakhmut is like hell," he told Ukrainian broadcaster Kyiv24, although he said that Russian forces had not crossed the Bakhmutka River. "Over the past few days, the front line has been stabilized thanks to our hard work and efforts," he added.