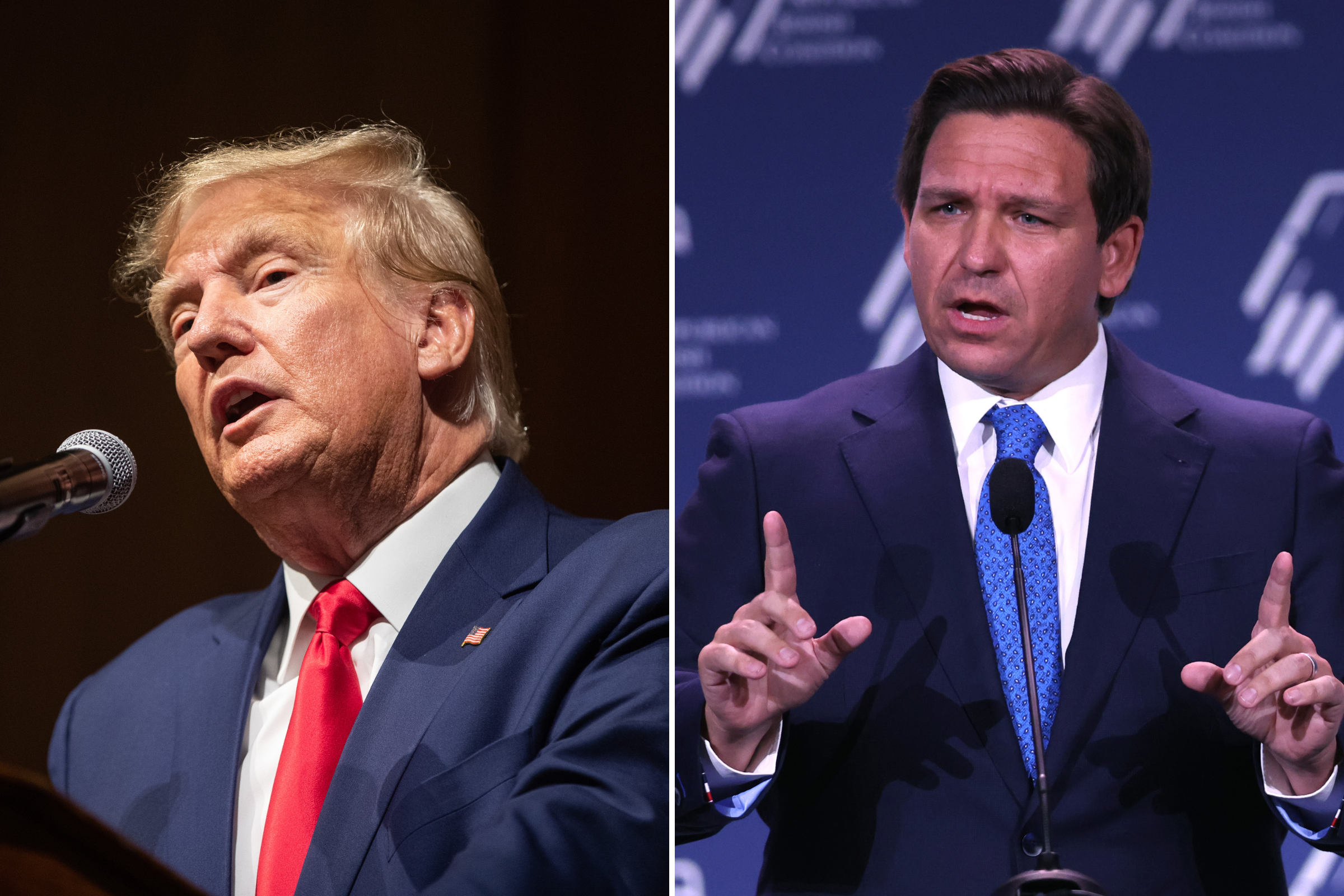 Fox News contributor Tomi Lahren said on Friday that former President Donald Trump needs to fight the "left" and not Florida Governor Ron DeSantis amid a potential faceoff in 2024 to become the GOP presidential nominee.
While speaking with Fox News host Sean Hannity, Lahren said, "A leopard can't change its spots. Trump is going to have to stay Trump. We just hope that he fights the left, the drug cartels, and China."
The Fox News contributor added: "Don't fight Ron DeSantis. Because Ron DeSantis at the end of the day is a Trump supporter. So, you don't need to fight him. We need him. No matter which one is the nominee, we need them both. Ron DeSantis is still going to be the future of our party whether he runs as the nominee or not."
The former commander-in-chief has been very vocal about the governor's performance as of late, and even noted recent polls that showed him ahead of DeSantis, who has not yet announced if he will run for president in 2024.
Trump has previously criticized DeSantis, saying without him, he would not have won the Florida governorship in 2018 as Republican candidate Adam Putnam was the favored candidate. The former president also accused the Florida governor of being "very disloyal" amid reports of a potential 2024 run.
"Ron would have not been governor if it wasn't for me," Trump said in late January. "So when I hear he might run, I consider that very disloyal."
Taking to Truth Social on Wednesday, the former president said, "So now we have 'Jeb!' [Bush], RINO Paul Ryan, and Marxist George Soros wanting Ron DeSanctis—Does that tell you anything? Remember, Ron fought hard to very unfairly cut Social Security and Medicare. Also, wanted to raise the age limit for Social Security to at least 70-years-old."
While speaking with Fox News' Jesse Watters on Tuesday, DeSantis said the constant flack he has received from Trump is "background noise," which he has ignored while focusing on his job as governor.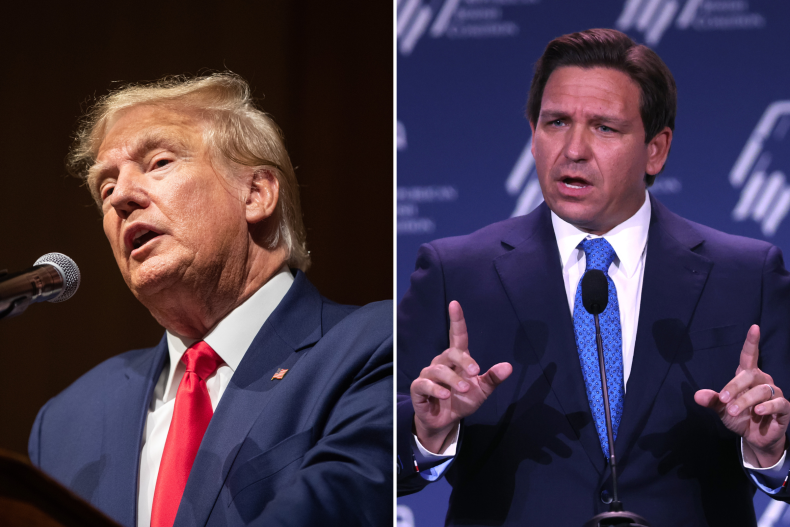 Former President Donald Trump is seen on January 28 in Salem, New Hampshire. Florida Governor Ron DeSantis is seen on November 19, 2022, in Las Vegas. Fox News contributor Tomi Lahren said on Friday that Trump needs to fight the "left" and not DeSantis amid a potential faceoff in 2024 to become the GOP presidential nominee. (Photo by Scott Eisen/Getty Images) / (Photo by Scott Olson/Getty Images)
When pressed by Watters if he does have plans to run for president, DeSantis replied that he is "proud of what we have done in Florida."
Political analyst Craig Agranoff told Newsweek on Saturday, "There are several reasons why it is best for DeSantis not to attack Trump and vice versa. It will cause division within the party first off, which can weaken the GOP chances of success in the general election."
Agranoff added: "Voters may be turned off by the infighting & lack of unity, and the party may struggle to build a cohesive platform. This ultimately damages the party's image. DeSantis attacking Trump or Trump attacking DeSantis risks alienating their party supporters, who may feel that their preferred candidate is being unfairly targeted. This can make it harder for the attacking candidate to win over those voters later on, even if they win the nomination."
Meanwhile, in the latest Yahoo News/YouGov poll taken from February 23-27, Trump has surged ahead of DeSantis taking 45 percent of the vote in a potential GOP primary compared to DeSantis's 29 percent. The poll surveyed 1,516 U.S. adults and had a margin of error of 2.7 percent.
Newsweek has reached out to Lahren for comment.