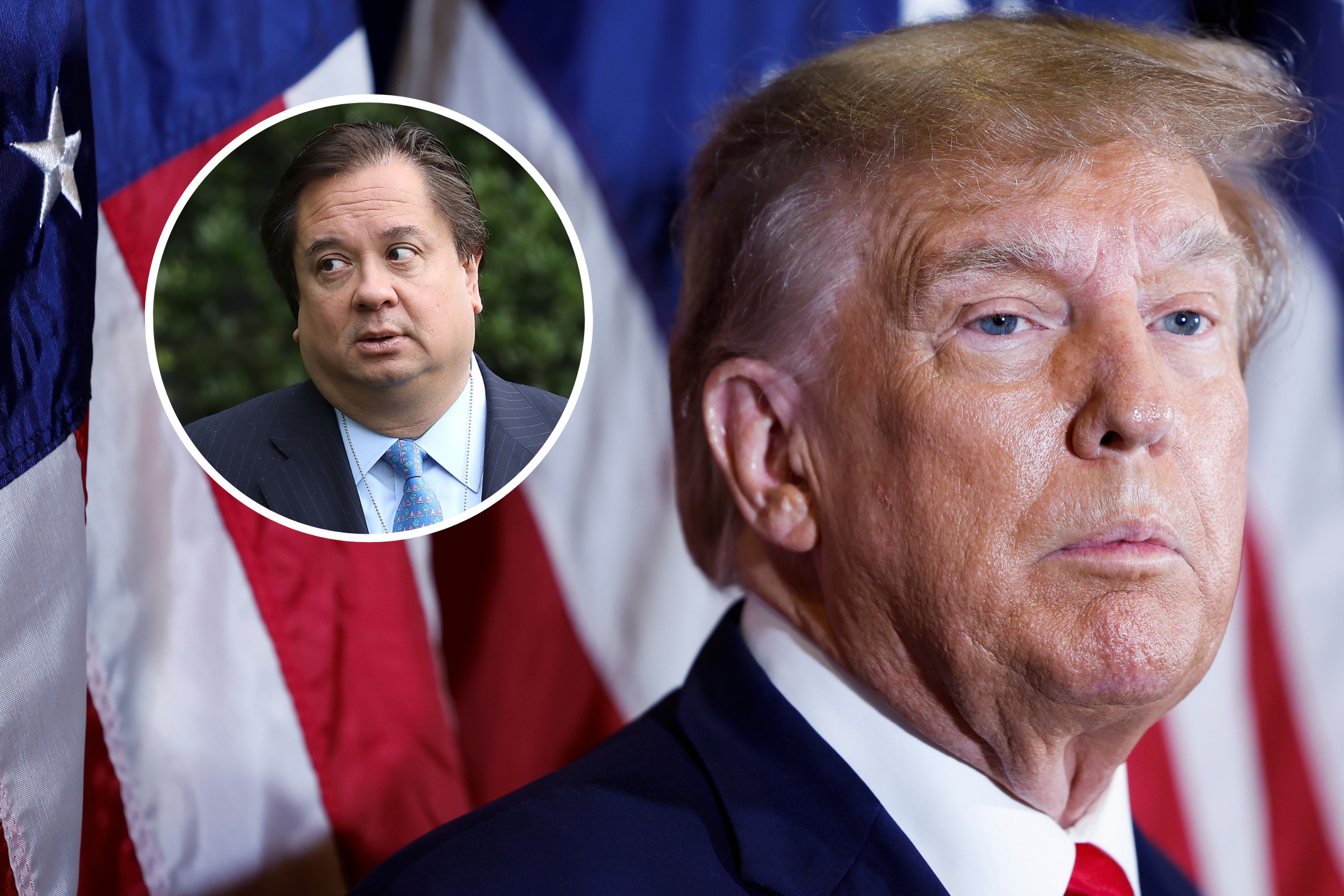 George Conway made an ominous prediction on Saturday about the actions former President Donald Trump will take prior to the 2024 presidential election.
Conway, an attorney and former Republican, has emerged as a vocal Trump critic in recent years, helping launch the anti-Trump Lincoln Project organization. He frequently offers critiques of the former president, who is running in the 2024 Republican presidential primary.
On Twitter, he shared late Saturday evening an article from The New York Times reporting that Trump intends to continue his presidential bid regardless of whether he is indicted amid his ongoing legal battles.
Trump is facing several legal challenges—two Department of Justice (DOJ) probes into his conduct surrounding the 2020 presidential election and whether he illegally kept classified documents at his Mar-a-Lago residence, a Georgia investigation into his actions surrounding the 2020 election in the state, and a Manhattan inquiry into hush payments he allegedly made in 2016 to adult film star Stormy Daniels over an alleged affair. Trump maintains his innocence in each investigation.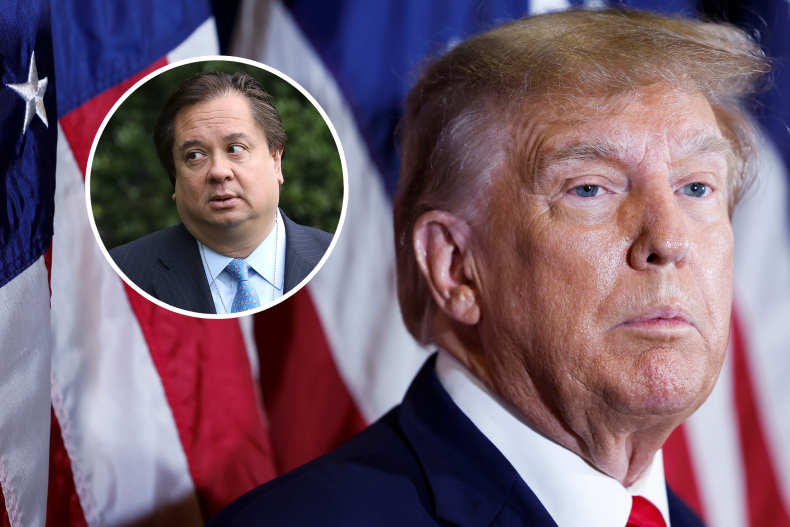 Former President Donald Trump speaks at the Conservative Political Action Conference (CPAC) in National Harbor, Maryland, on Saturday. Inset, George Conway is seen on April 17, 2017. Conway on Saturday predicted that Trump will "foment violence" in the next 18 months as he faces several legal investigations. Anna Moneymaker/Getty Images; Chip Somodevilla/Getty Images
In response to the news that a potential indictment would not stop Trump from seeking the presidency, Conway offered a warning about how Trump could react to legal losses.
The Lincoln Project co-founder predicted that at some point within the next year-and-a-half, Trump will "foment violence" as his legal troubles continue.
"As I've been saying, over the next 18 months, it's highly likely Trump will: (1) be indicted (more than once); (2) obtain pretrial release; (3) win the GOP presidential nomination; and (4) foment violence," Conway tweeted.
As I've been saying, over the next 18 months, it's highly likely Trump will:
(1) be indicted (more than once);
(2) obtain pretrial release;
(3) win the GOP presidential nomination; and
(4) foment violence. https://t.co/5o0xtzShL2

— George Conway (@gtconway3d) March 5, 2023
Trump critics previously accused him of inciting violence during the January 6, 2021, riot at the United States Capitol, in which a mob of his supporters—allegedly motivated by his unfounded claims the 2020 election was stolen via widespread voter fraud—violently stormed the Capitol building in a failed effort to force Congress to block President Joe Biden's Electoral College victory.
However, Trump has maintained his innocence in each of the legal investigations into his conduct surrounding the Capitol riot, accusing prosecutors of launching politically-motivated investigations that lack merit.
Conway and his wife Kellyanne Conway, who served as senior counselor to Trump during the majority of his presidency, announced their divorce on Saturday.
Will Trump Incite Violence Amid Legal Woes? Other Experts Weigh In
Other legal experts have also predicted that Trump is likely to incite violence amid his legal investigations.
MSNBC legal analyst Glenn Kirschner said last month that Trump could launch a "violent attack" if he is indicted in Fulton County District Attorney Fani Willis' probe into whether his call to Georgia Secretary of State Brad Raffensperger in which he allegedly asked him to "find" enough votes to tip the 2020 election in his favor violated election interference laws.
"The day Donald Trump is indicted and is scheduled to appear for an arraignment on that indictment, his first court appearance, he will post 'Come to Atlanta on the day of my arraignment. Will be wild,'" Kirschner said during an appearance on the The Dean Obeidallah Show. "And here we go again."
Mary Trump, the former president's niece, predicted last September that Trump would call for political violence if allies turn on him amid his legal troubles.
"The window of opportunity for Donald to squirm out of this is closing because of the seriousness of the potential charges that are coming his way," she said. "And what have we seen in the past? He goes to violence. When he said that President Biden was calling for political violence, he was, as usual, projecting. That was what Donald's going to be calling for as he gets more and more cornered."
Newsweek reached out to Trump's office and attempted to reach Conway for comment.