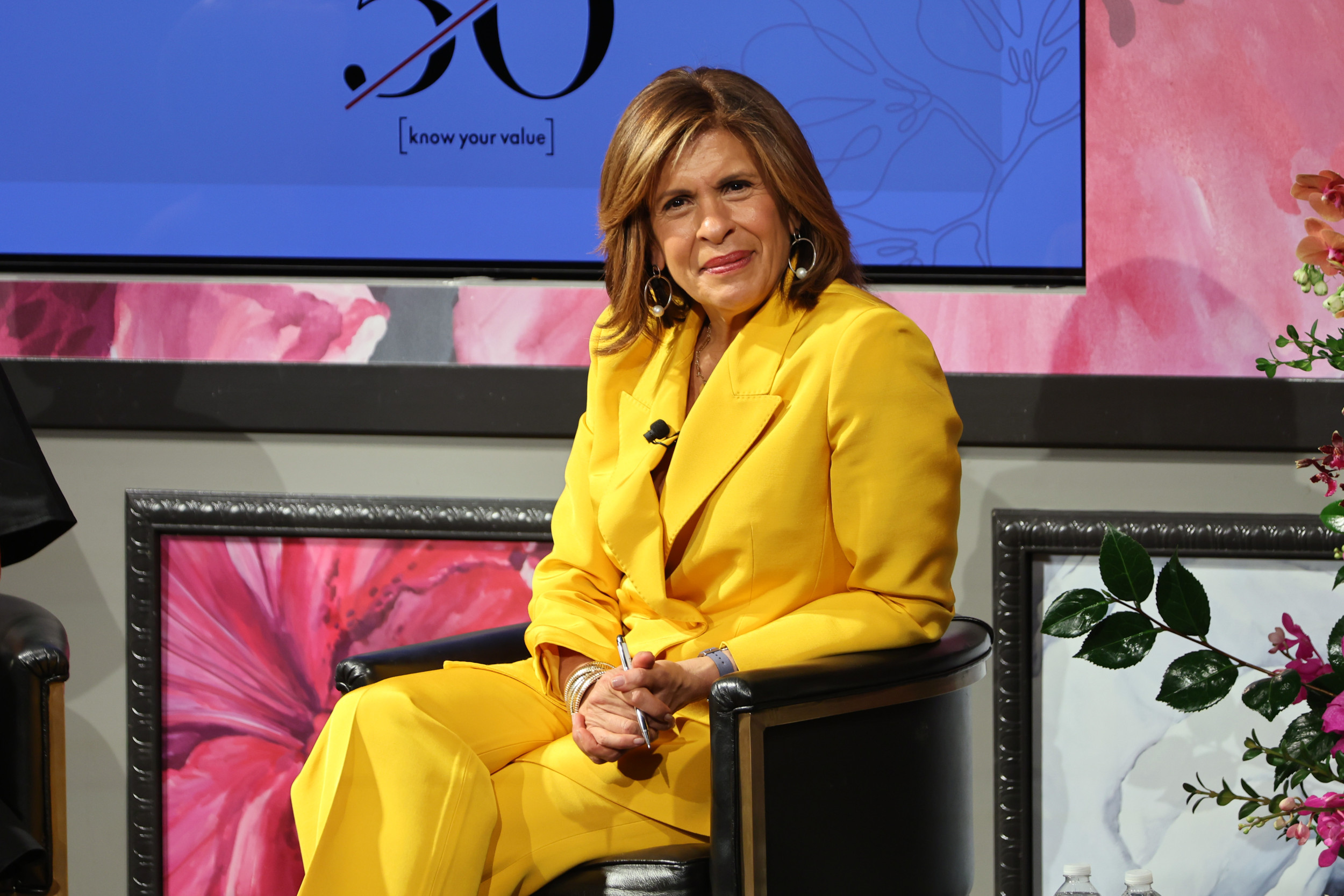 The reason for Hoda Kotb's absence was revealed as the anchor made her return to NBC's morning show, Today.
Kotb, 58, choked up as she explained to co-host Savannah Guthrie that her 3-year-old daughter, Hope, had spent time in hospital in the Intensive Care Unit (ICU).
"My youngest, Hope, was in the ICU for a few days and in the hospital for a little more than a week," Kotb said at the beginning of the show. "I'm so grateful she's home. She is back home. I was waiting for that day to come. And we are watching her closely. I'm just so happy."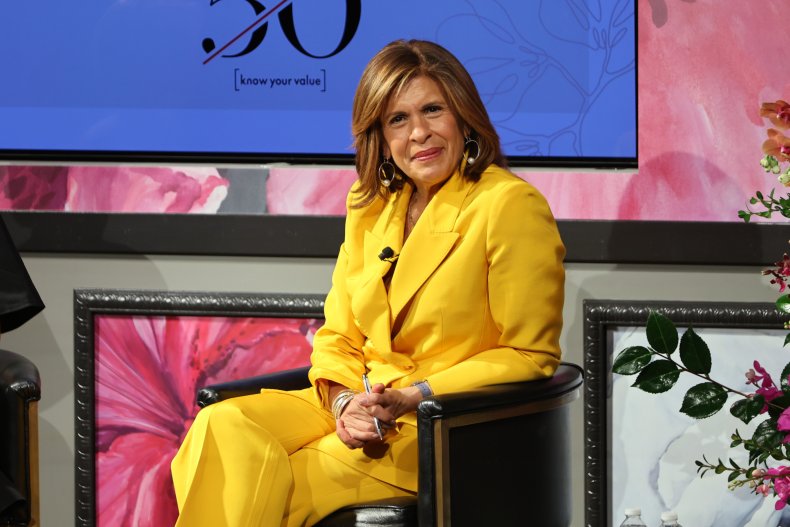 Hoda Kotb speaks at the Forbes 50 Over 50 Luncheon at Forbes on Fifth on December 08, 2022 in New York City. She returned to hosting 'Today' and got emotional explaining her absence. Cindy Ord/Getty Images North America
Kotb started to get emotional when talking about how grateful she was for the support around her and to have Hope back home.
"You know what I realized, too, Savannah? When your child is ill, the amount of gratitude you can have for people who helped you out," she said.
"I'm grateful for the doctors at Weill Cornell who were amazing and the nurses. And I'm grateful to my family, and I'm grateful to friends like you who were there every single day. So, I want to say thank you for that. I love you."
Guthrie replied: "I love you, too."
Kotb was last seen on the TV for the February 20 President's Day broadcast of Today With Hoda and Jenna, but that episode was recorded on February 17—the same day as her last live appearance.
Various Today personalities filled in for Kotb during her absence. Today's third-hour co-host Craig Melvin and former World News Tonight anchor Tom Llamas joined Savannah Guthrie on the main show. Then during the fourth hour, Willie Geist and Sheinelle Jones hosted alongside Jenna Bush Hager.
While Kotb was off-air she shared some cryptic posts to her social media, including her Instagram where she posted the words "Choose Hope" above clouds, and captioned the post with some red heart emojis.
The day before, she shared a post that read: "Sometimes miracles are just people with kind hearts," and also wished her followers a "Happy Sunday" in the caption.
She also sparked concern among her fans when during her time off-air, she uploaded posts with comments referring to "dark clouds" and being "brave" and "strong."
Kotb shares two adopted daughters with her former fiancé, Joel Schiffman.
But Kotb was not the only anchor of Today to have a serious reason for taking time away from the camera.
Her co-anchor, Guthrie, suddenly disappeared from the live broadcast on Tuesday, February 28 after having already hosted the show for about 30 minutes. She made her return on Monday's show alongside Kotb.
Jones, who had been filling in for Kotb, updated viewers after the 8 a.m. news as to why Guthrie was no longer on that day's program.
"It has been an interesting morning for us. As we said, Savannah left early. She wasn't feeling great, so she took a COVID test," Jones explained as she was flanked by Carson Daly and Al Roker. "It came back positive.
"So, of course, as soon as we found out, she rushed home to rest up," Jones added. "So Savannah, we love you, wishing you a speedy recovery."
Roker joined the desk for a short time until third-hour host Geist, took over co-anchoring duties.
Update, 3/6/23, 10:05 a.m. ET: This story was updated to add further details.