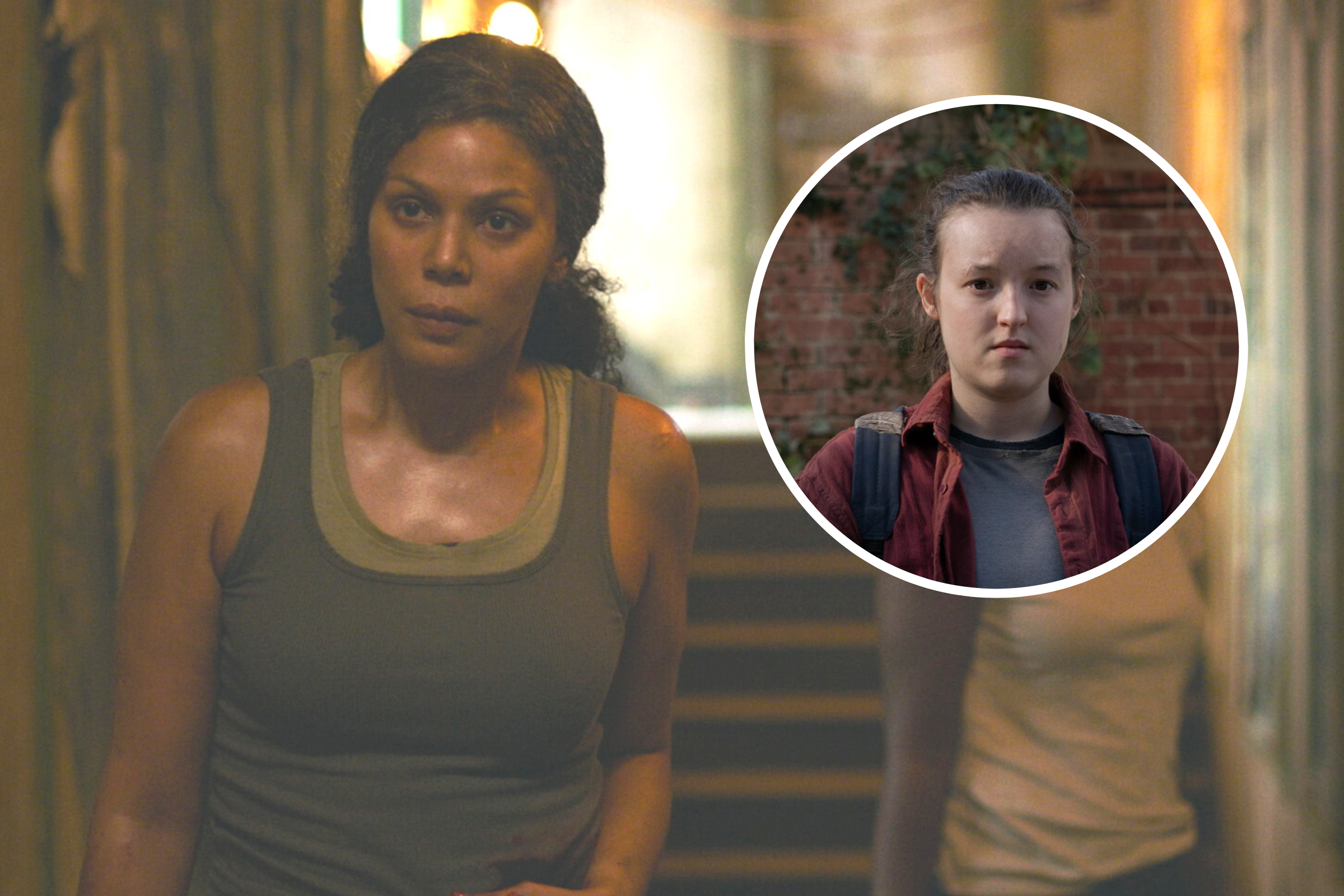 Merle Dandridge has had a long history with The Last of Us and her character, Marlene, as she portrayed the Fireflies leader in the original 2013 game.
The Last of Us follows Joel Miller (Pedro Pascal) and Ellie Williams (Bella Ramsey) as they travel across the dangerous landscape of post-apocalypse America, which was torn apart by the Cordyceps Brain Infection two decades earlier, in order to help reach the Fireflies base to help create a cure.
Dandridge returned to the same role for the HBO show, and she is the only voice actor to do so as Troy Baker, Ashley Johnson, and Jeffrey Pierce all play different characters to the ones they voiced in the game (they play Joel, Ellie and Joel's brother Tommy, respectively).
The actor told Newsweek and other publications how impressed she was by Ramsey's "fearless" performance, and how it helped make the finale feel like a "beautiful journey home."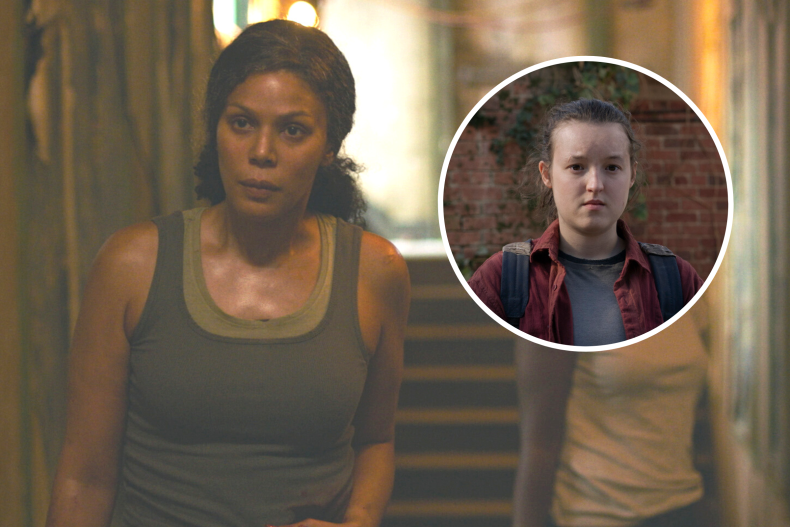 Merle Dandridge as Marlene and Bella Ramsey (inset) as Ellie in "The Last of Us." Dandridge spoke to Newsweek and other publications about Ramsey's work as Ellie and also what it was like to play Marlene again after 10 years. Liane Hentscher/HBO
How "Fearless" Bella Ramsey Perfected The Last of Us Finale With Merle Dandridge
Dandridge couldn't have nicer words to say about Ramsey if she tried, as the actor heaped praise on the Game of Thrones star and said she brings "magic" to the role of Ellie.
"Bella is quite a unique old soul, beautiful spirit that makes anyone feel kindred and close to her right off the bat," Dandridge said. "She has that particular brand of magic and also happens to be that kind of fearless actor and artist.
"So, for both of us to have this deep passion for the characters and then that sense of, 'hey, here's this cliff, let's jump off it' and to hold hands on first meeting and fall in love with this journey together was easy, and it felt right and correct.
"And as we were both figuring out how to walk and talk these characters in the flesh, [showrunner] Craig Mazin was standing by as our fearsome guardian who is making sure that we felt taken care of every step of the way," she went on. "So every note felt held, and the final symphony felt like a beautiful journey home."
Dandridge also has a lot of love for Marlene, a character she has embodied for 10 years and understands on a deep level, which was something she relished getting to re-examine in the HBO show, particularly its finale.
"As an artist, you always look for something, someone who is beautifully drawn on the page, who is strong, who is put in situations that are gonna show the depth of who they are, for better or for worse," the actor said of the rebel leader.
"And Marlene is constantly under pressure and constantly carrying the weight of the things that she had sacrificed to survive to where she is and then to carry the beacon forward to be that, I guess, mirror to people that there is hope.
"That reminder of who they are and what is possible if they continue to march forward and endure, so the great gift of a character like Marlene is that there is no limit to my imagination and how long I'm willing to investigate, and look deeper into her past and who she is.
"The great thing about translating this character, and this world, to a television series, and to a prestige network like HBO, is that it's quite possible that all of those things that have only lived in my imagination will come to fruition over and over again in different iterations, and it's an absolute thrill for someone that I have loved for ten years to be on that journey with her."
On Working With Neil Druckmann Again
Not only did The Last of Us reunite Dandridge with Marlene, but it also gave her the chance to work with Neil Druckmann again, the co-creator of the game who also acts as co-creator, writer and executive producer on the series.
Dandridge explained that she revisited the way in which she played Marlene ten years earlier and she also enjoyed "checking in with Neil and making sure I got it right. It was because, over time, your memory may erode the actual facts."
Referencing the finale, she said: "A lot of the things that existed in [in the game] you can see were conceived and birthed in…places of understanding, of what came that is off camera that you don't see. But you may see it in this series, I tell you what, just look [and] wait."
Of Druckmann himself, she added: "Neil has this uncanny ability to offer fresh insight and then also inspire you and set you free into your own strengths and he always felt like a trampoline to me, like if I was on the descent he would catch it.
"He would throw something in there and then he would bounce me up and then I was off to the races and he has that, which is why I was astonished that The Last of Us was one of his first steps out into directing.
"He's been such a touchstone and lifeline to my deeper understanding of Marlene, and trust and unlocking myself into moving into her with courage," she said. "At first, Craig Mazin [was] brand new to me, and he has such wonderful, loving insight to the world and an inspired and ingenious vision for how to bring this to the screen, but a lot of understanding and reinterpreting.
"Then [we were] getting to know his style and interpreting Marlene through that lens as well. But Neil is always a bouncing board, if I had a question like automatically [he'd say] 'let's talk about it.'
"When I first put the wig on, Craig FaceTimed Neil, like 'let's all three of us come to a consensus.' Let's figure out exactly what this looks like on screen, and so Neil's in every piece of it."
The Last of Us Season 1 finale airs on Sunday, March 12 on HBO and HBO Max at 9 p.m. ET.