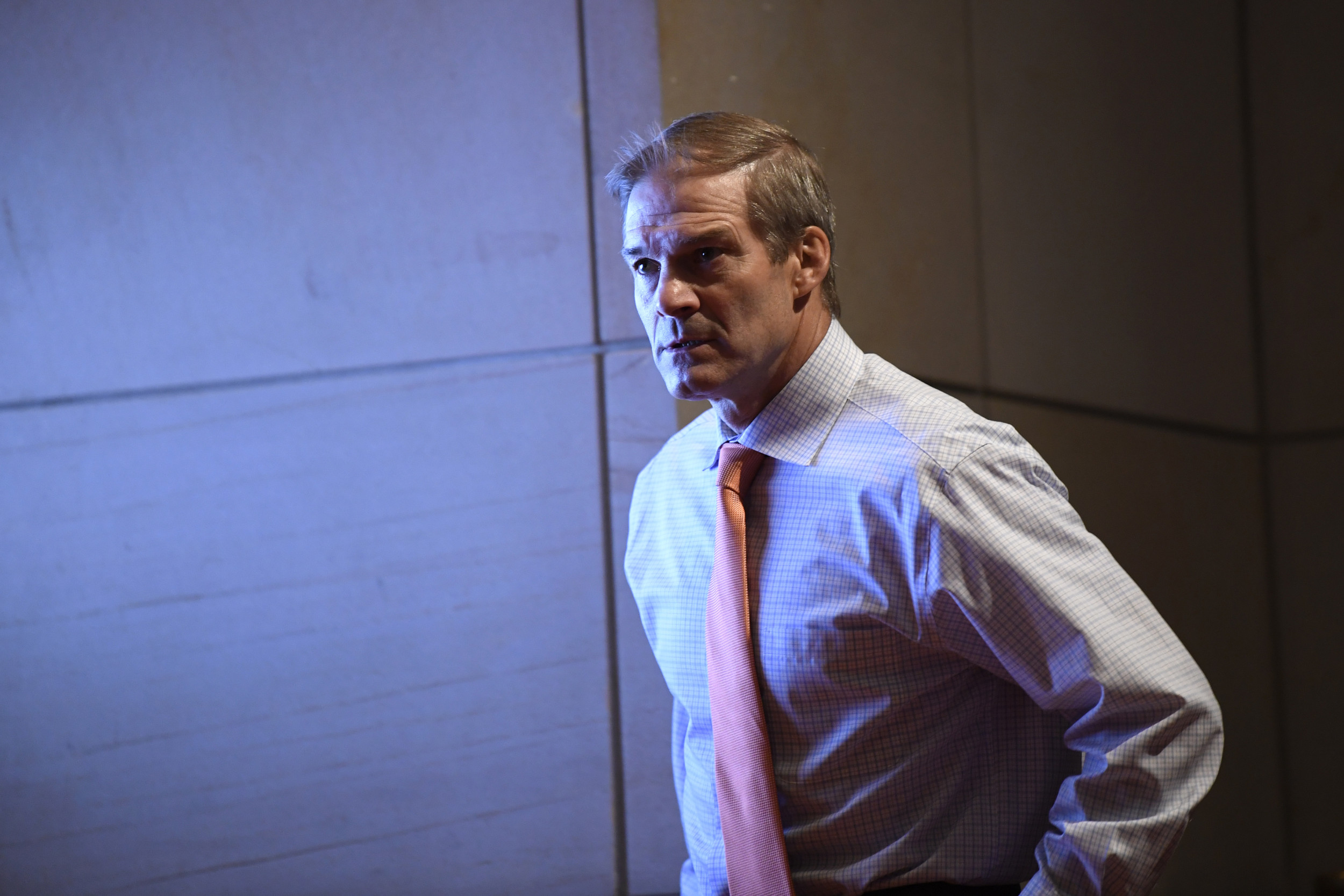 Legal analyst Glenn Kirschner on Saturday mocked the recent efforts of House Judiciary Chair Jim Jordan, likening recent hearings to "streaming a comedy series."
Following a 30-year career as a U.S. Army prosecutor and a federal prosecutor in Washington, D.C., Kirschner is now best known as a legal analyst for NBC News and MSNBC. He also maintains his own series of videos on YouTube and makes frequent appearances in videos hosted by other legal experts and commentators.
On Saturday, Kirschner appeared on The Stephanie Miller Show, an online talk show hosted by comedian and commentator, Stephanie Miller. In the video, Kirschner and Miller discussed the recent House Judiciary investigation into the "weaponization" of the federal government, which has been widely criticized for its lack of credibility and for the quality of its witnesses.
"Initially Steph, I was troubled that we were gonna have these Republican-led hearings, [about the] weaponized government, etc., etc.," Kirschner said. "But now, as we watch them play out, all it does is it reinforces that the Republicans can't govern. They won't govern. They are not interested in governing."
He continued: "At this point, I'm like, you know what? Air all of these Republican-led hearings, because it's like you're streaming a comedy series, and let's have a look at it all."
An extensive report filed by Democrats in Washington and obtained by The New York Times early last week has called into question the credibility of the witnesses being called by Republicans in its "weaponization" investigation. As the report argues, the witnesses have failed to provide any meaningful evidence of wrongdoing by the government, have attacked the government in various social media posts, and may not even meet the strict definitions of "whistleblowers."
"Each endorses an alarming series of conspiracy theories related to the Jan. 6 Capitol attack, the Covid vaccine, and the validity of the 2020 election," an excerpt from the 316-page report reads. "One has called repeatedly for the dismantling of the FBI. Another suggested that it would be better for Americans to die than to have any kind of domestic intelligence program."
In her talk with Kirschner, Miller said that the lawyer for the witnesses "begged" Democrats to stop asking them about their social media posts.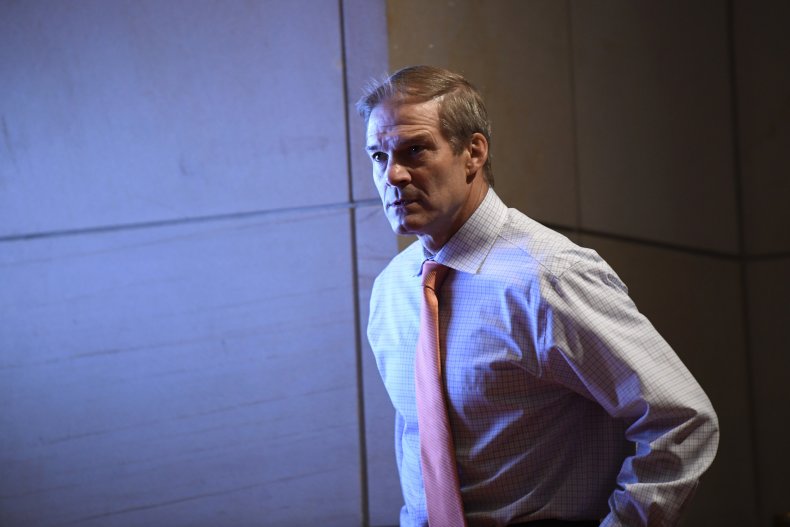 House Judiciary Chair Representative Jim Jordan, an Ohio Republican, is seen. Jordan's recent hearing investigating the "weaponization" of the federal government was recently mocked as comedic by legal expert Glenn Kirschner. Susan Walsh-Pool/Getty Images
"Alex Murdaugh looks credible as compared to some of these clowns that Jim Jordan is presenting to the American people," Kirschner added.
The investigation into the "weaponization" of the federal government, inspired by a Republican report from last year, is among the many judiciary investigations that the House GOP pledged to conduct after winning a slim majority in the recent midterm elections.
Another GOP-led investigation has targeted Twitter over its mishandling of a New York Post story concerning Hunter Biden's stolen laptop in 2020. The social media platform has in the past admitted to wrongly suppressing the story out of initial concerns that it was based on hacked materials, but the subject has remained a major talking point for Washington Republicans after being amplified by Twitter CEO Elon Musk.
In response to the recent Times report about his witnesses, a spokesman for Representative Jordan, an Ohio Republican, dismissed its findings as "cherry-picked" and decried Democrats for not supporting whistleblowers.
"It is beyond disappointing, but sadly not surprising, that Democrats would leak cherry-picked excerpts of testimony to attack the brave whistle-blowers who risked their careers to speak out on abuses at the Justice Department and FBI," the spokesman said. "These same Democrats vowed to fight our oversight 'tooth and nail,' and they are willing to undermine the work of the Congress to achieve their partisan goals."
Newsweek reached out to Jordan's office for further comment.