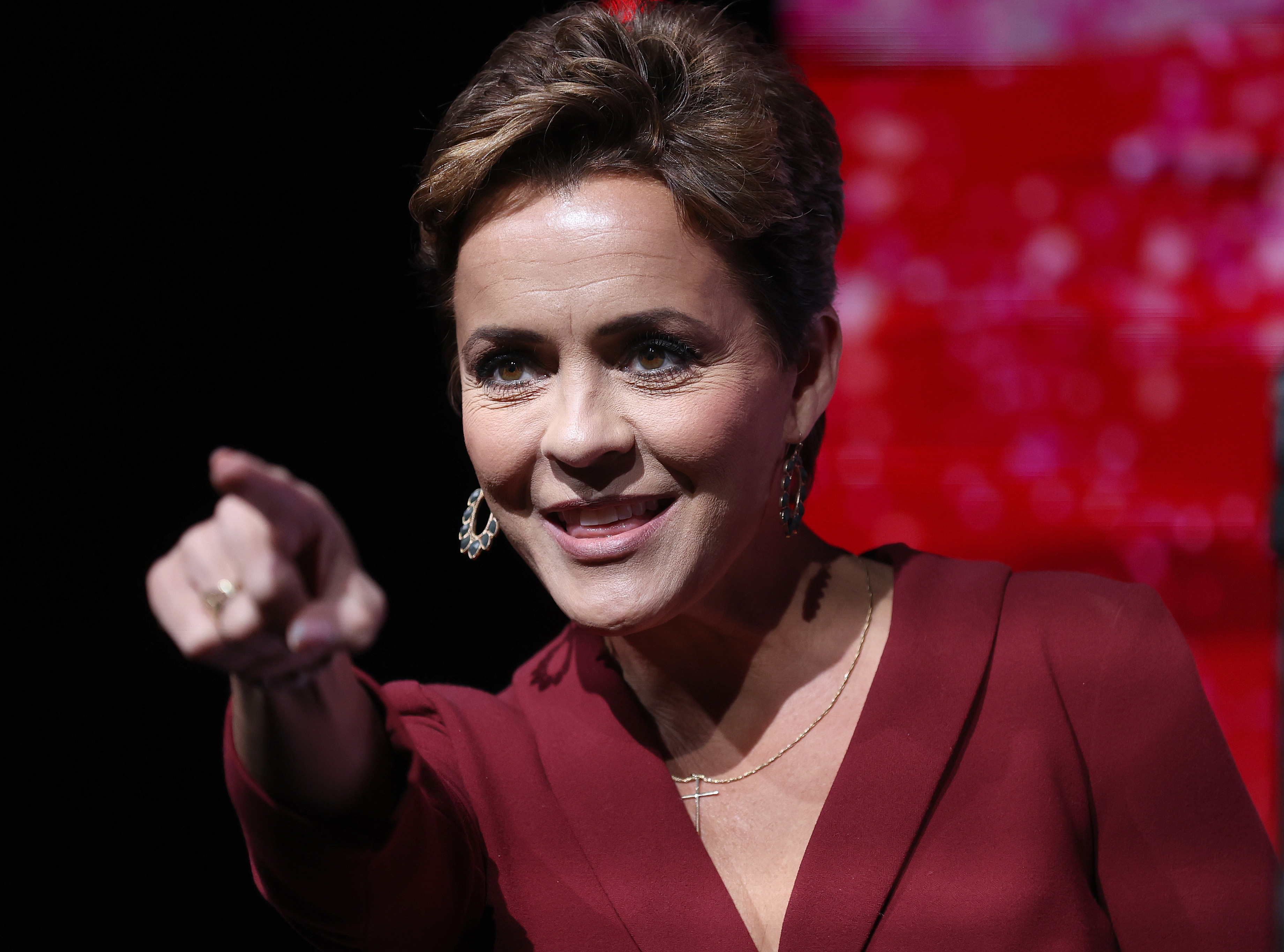 The majority of people who attended this weekend's Conservative Political Action Conference (CPAC) selected Donald Trump to become the Republican nominee for president in 2024. Trump, who received 62 percent of the votes in the straw poll, overwhelmingly defeated Florida Governor Ron DeSantis, who was second with only 20 percent of the vote.
Attendees also chose who they preferred as Trump's potential vice presidential running mate, and the winner was Kari Lake, who received 20 percent of the votes. DeSantis, who is expected by many to throw his name in the hat as a 2024 presidential candidate, was also second in that poll with 14 percent of the vote.
DeSantis did not attend CPAC as he was reportedly in Texas delivering speeches and appearances to county Republican parties in both Dallas and Harris counties for annual Reagan Dinner fundraisers.
Nikki Haley, who's the former United Nations Ambassador and already declared her presidential candidacy for 2024, received 10 percent of the vote to become Trump's running mate.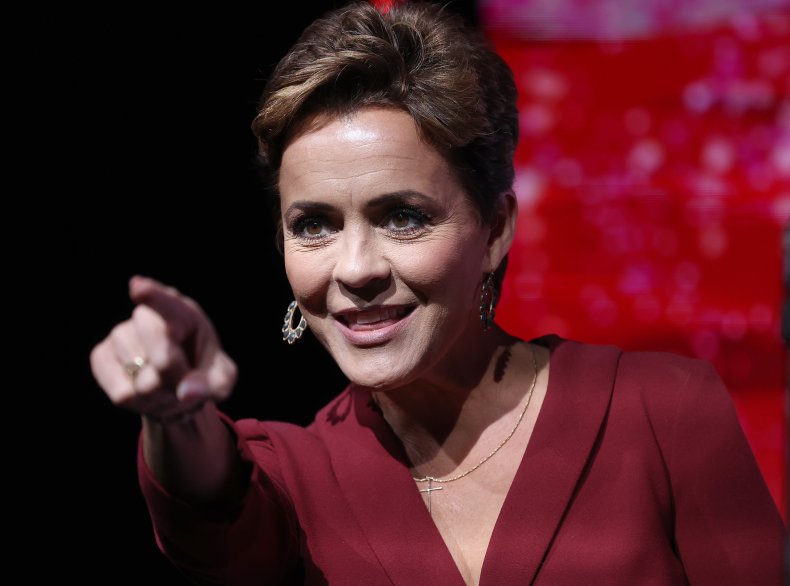 Kari Lake, a former Arizona Republican gubernatorial nominee, speaks to supporters during her election night event at The Scottsdale Resort at McCormick Ranch on November 08, 2022, in Scottsdale, Arizona. Lake is an early favorite to be Donald Trump's running mate for the 2024 presidential election. Photo by Justin Sullivan/Getty Images
Lake failed to win the Arizona gubernatorial race in 2022 despite Trump's endorsement. She has continued to fight the outcome of the election, even claiming Saturday that she was offered a bribe to stay away from politics.
She was a featured speaker Saturday at the CPAC meeting, in which she spoke these comments about the alleged bribery.
"Somebody showed up at my door this week, they called me before and said, I gotta talk to you in person, can't be done over the phone," Lake said. "They came to my door and they tried to bribe me [into] getting out of politics. This really happened. I'm telling you this because this is how disgusting politics is… They tried to bribe me with a job title, with a huge salary, a position on a board; this is how they do it… This person standing before me was sent at the request of some powerful people back east. They want me out of politics."
Hours after her speech, Lake tweeted that it's a conference she "will never forget."
"This is a weekend that I will never forget! Thank you so much, @CPAC! Now, let's put America First!," Lake wrote.
Lake is a former TV news anchor in Arizona who stepped away from media in 2021 to enter the 2022 governor race in Arizona, where she lost to Democrat Katie Hobbs.
Lake has been among the top of potential women who could be a running mate with Trump. Others include Georgia Representative Marjorie Taylor Greene, New York Representative Elise Stefanik, South Dakota Governor Kristi Noem, and former Democrat Tulsi Gabbard, who recently left the Democratic Party.
Newsweek reached out to Lake's office for comment.