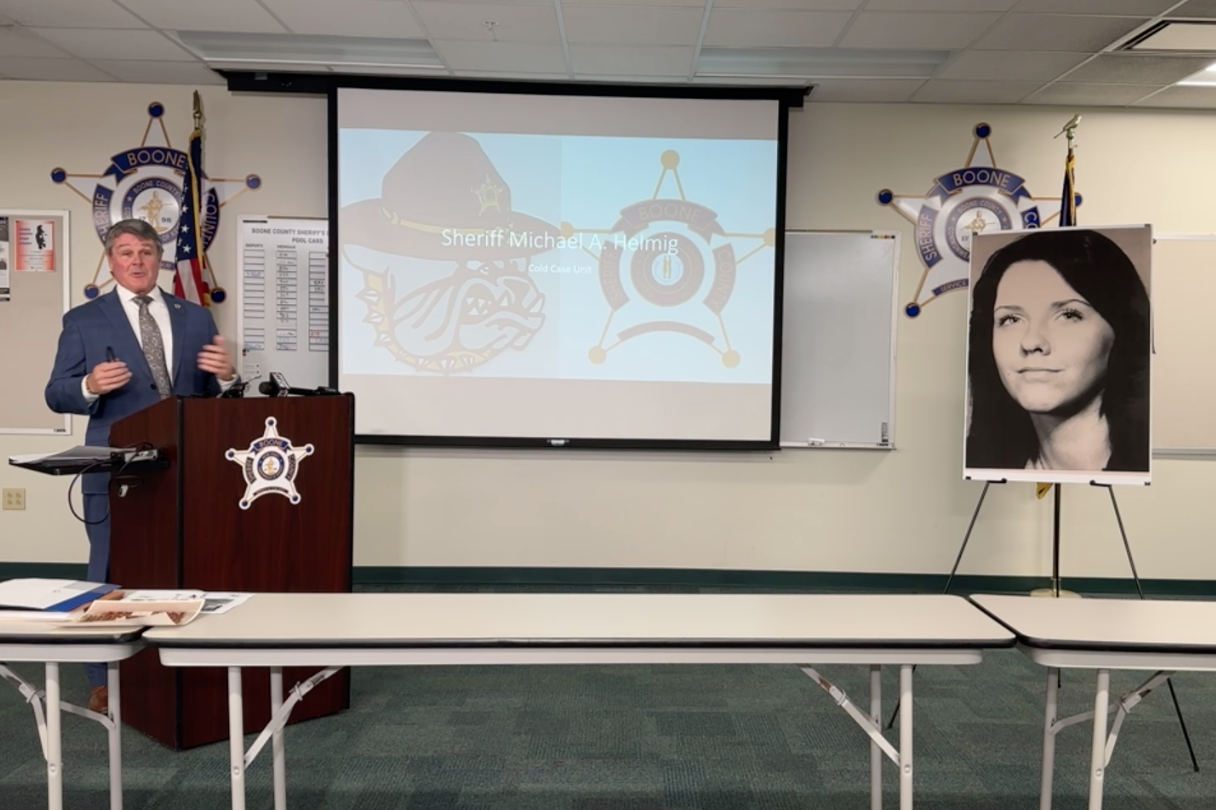 Carol Klaber, 16, was found dead in a roadside ditch in June 1976.
Investigators say she was killed by Thomas W. Dunaway.
DNA from the crime scene was used to rule out two earlier suspects and genetic genealogy helped to identify Dunaway.
More than 45 years since the body of a 16-year-old, Carol Sue Klaber, was found in a roadside ditch in Kentucky, investigators say they have solved her murder.
Boone County Sheriff's Office announced at a press conference on Wednesday that they believe Thomas W. Dunaway killed the teenager.
Dunaway, from Park Hills, Kentucky, was 19 at the time of Klaber's murder. He had an extensive and violent criminal history and died in 1990 at the age of 33, officials said.
Klaber's body was discovered on Chambers Road in Walton on June 5, 1976. The investigation at the time found that she had died of blunt force trauma and said there was evidence of strangulation and sexual assault.
Kentucky State Police detective Jerry Keith worked the case for nearly a decade before it went cold.
The sheriff's office began investigating in 2017 after establishing a cold case unit. Detectives Coy Cox and Tim Adams used DNA that had been collected at the crime scene in 1976 to rule out two earlier suspects.
In September last year, they partnered with genealogy company Othram of Houston, Texas, to determine if advanced forensic DNA testing could help identify a suspect.
Scientists built a comprehensive DNA profile and used genetic genealogy to produce leads that helped the sheriff's office reach Dunaway.
Dunaway also resembled a sketch of the suspect made in the 1970s, Cox said during the news conference. He lived near the location where she was last seen and drove a vehicle similar to the one that Klaber had been seen getting into.
He enlisted in the U.S. Army nine days after Klaber's body was found. Dunaway murdered a man, Ronnie Townsend, in December 1976. He was AWOL from the military at the time, Cox said.
He was sentenced to life imprisonment for Townsend's murder but released after seven years.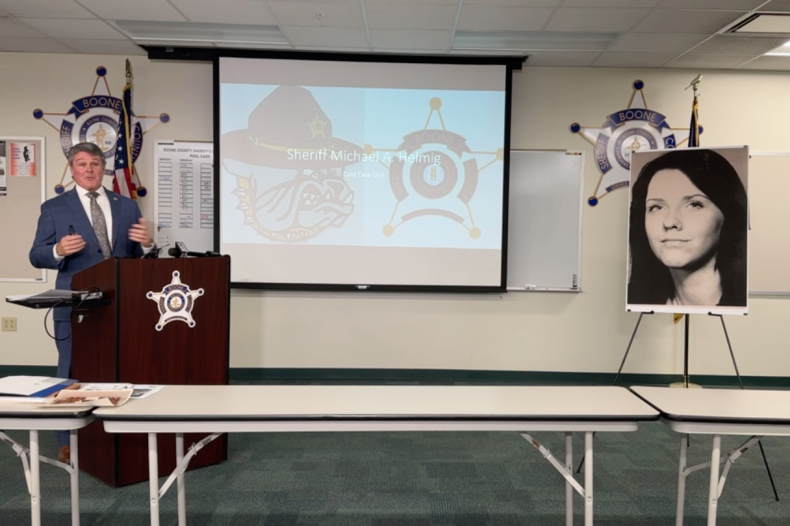 Detective Coy Cox speaks at a news conference about the murder of Carol Klaber. Boone County Sheriff's Office
The sheriff's office had asked prosecutors to indict Dunaway for Klaber's murder posthumously, but the office declined.
Boone County Commonwealth's Attorney, Louis Kelly, said Dunaway would have been indicted—and, he believes, convicted—if he were alive, according to Cox.
The detective said he obtained a court order this week to exhume Dunaway's body, in order to obtain a DNA sample that can be entered into the Combined DNA Index System (CODIS) to see if he is responsible for any other crimes. By law, DNA has to be collected directly from the source to be entered into CODIS.
During the news conference, Cox teared up as he described telling Klaber's older brother that her killer had finally been identified.
"He had the most difficult thing to do in this whole case. He identified his sister," Cox said. "To say that he had closure in the case is an understatement… to watch him physically exhale and get closure and then to verbalize it, it was a rewarding time for us."
Newsweek has contacted Boone County Sheriff's Office for comment.