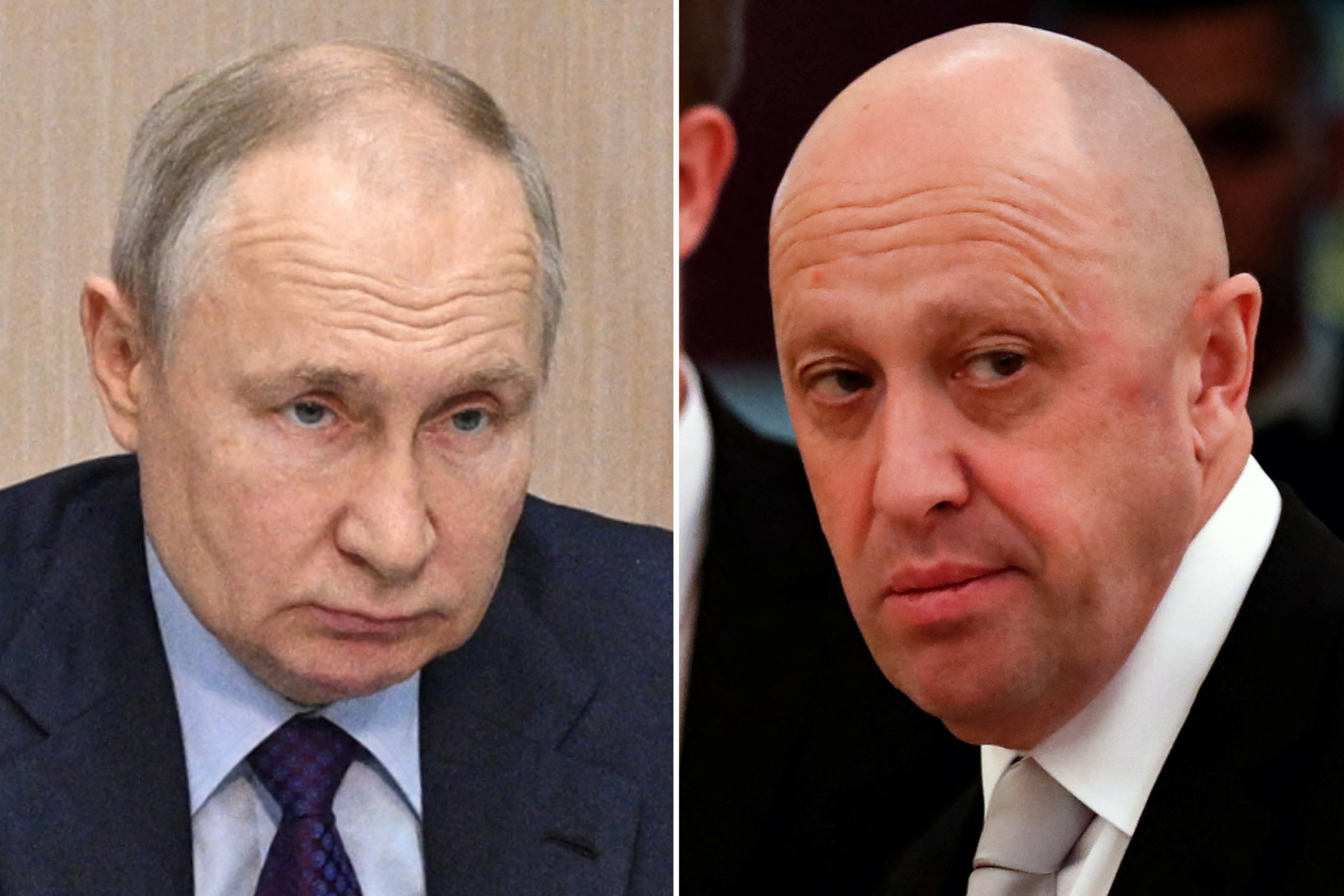 Kremlin leaders are afraid of Wagner Group founder Yevgeny Prigozhin, according to Sergei Markov, a key ally to Russian President Vladimir Putin.
As the Russia-Ukraine war approaches its one-year mark later this month, Russia has struggled to achieve substantial goals against Ukraine, despite the vast size of its military. Challenges in maintaining motivated, well-trained forces opened the door for Ukraine to launch a counteroffensive in the fall, which allowed it to retake thousands of square miles of formerly occupied territory while delivering major losses to Putin.
Facing growing losses, Moscow in recent months turned to the Wagner Group, a paramilitary unit, in hopes of turning the tide of the war back in its favor. The group, which for years had a presence in other parts of the world including Africa, is heavily comprised of prisoners and is known for its brutality and disregard for international law.
Russia has denied connections to the group, but has publicly touted the group's efforts in the Ukrainian city of Soledar as one of its most significant victories in recent months.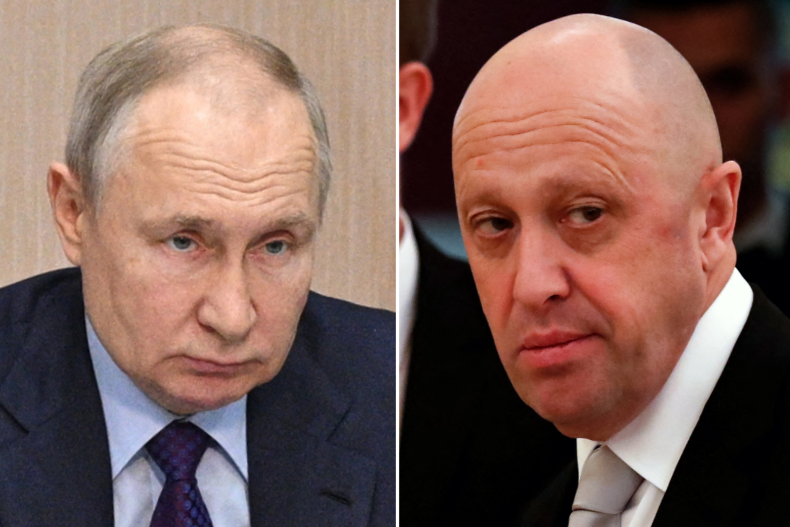 Russian President Vladimir Putin (left) is seen attending a meeting in Russia's Arkhangelsk region on Friday. Yevgeny Prigozhin (right) is seen on July 4, 2017 in Moscow. A key Putin ally Sergei Markov said Kremlin leaders "fear" the unpredictable Prigozhin, who founded the Wagner Group. ALEXEY FILIPPOV/SPUTNIK/AFP via Getty Images; SERGEI ILNITSKY/POOL/AFP via Getty Images
However, the United States has disputed claims that Russia took control of the key city, leaving questions about the group's effectiveness in Ukraine. Meanwhile, Prigozhin's group has reportedly caused divisions in Moscow amid political backlash over the war.
Markov, a Russian political analyst who supports Putin and frequently appears on Russian state TV—which largely serves as Putin's propaganda machine—told The New York Times in an interview published Saturday that some Kremlin leaders are afraid of the "unpredictable" Prigozhin.
The Kremlin sent out a directive to Russian state TV pundits to not "excessively promote Prigozhin and Wagner," Markov told the Times. He did not say exactly who made the request, only clarifying that it came from "leadership."
"They apparently don't want to bring him into the political sphere because he's so unpredictable—they fear him a little bit," he added.
Markov's remarks are the latest indication of growing tension between Putin and Prigozhin. Despite claims of victory in Soledar, the Wagner Group has struggled to take the embattled city of Bakhmut, with the Kremlin signaling that it doesn't believe it needs the mercenary group to successfully win the war.
The Wagner Group's alleged success in Soledar has also fueled Prigozhin's political ambitions. Experts previously told Newsweek that he appears to be aiming for a powerful, public position, rather than his current stance as a behind-the-scenes funder of the enigmatic group.
The Institute for the Study of War (ISW), a U.S.-based think tank, said last month that Prigozhin is losing his influence in Moscow as Kremlin leaders replace Wagner fighters with professional soldiers. He had prior been floated as perhaps the greatest threat to Putin's power.
Newsweek reached out to the Russian government's press service, as well as Russian politics analysts, for comment.