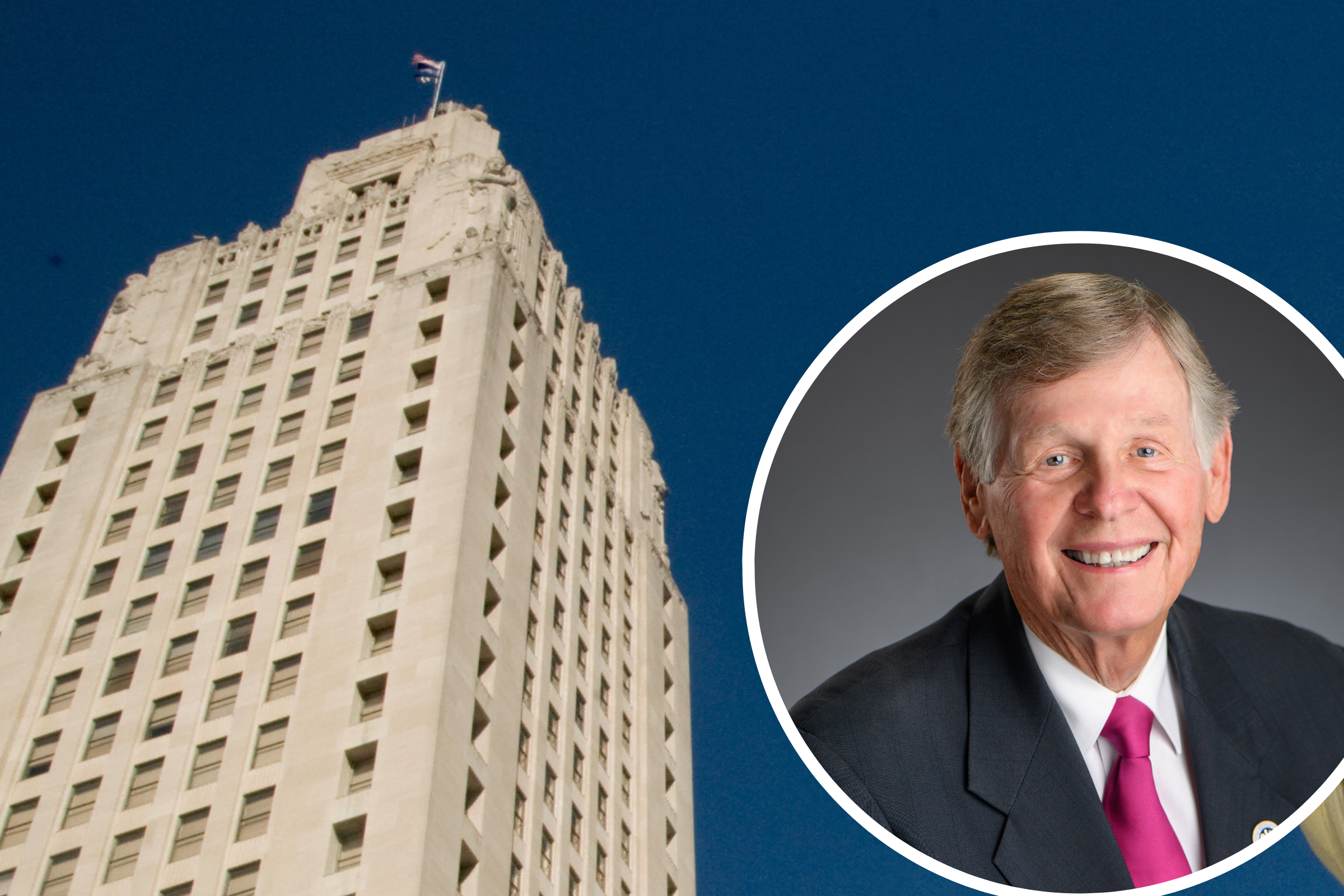 The longest-serving Democrat in the Louisiana state legislature is switching parties, handing Republicans a supermajority in Baton Rouge for the first time in the state's 210-year history.
On Friday, the Louisiana Republican Party announced in a press release that state representative Francis Thompson—who was first elected to the statehouse as a Democrat in 1975—had decided to switch parties, giving Republicans a 70-vote supermajority in the legislature that would allow them to override a veto by the state's controversial Democratic governor, John Bel Edwards.
It was little surprise to some, however, given Thompson's voting record and the fact he already caucuses with Republicans. As a Democrat in 2022, Thompson signed onto Republican-led legislation exempting religious institutions from state public health orders that Edwards eventually vetoed, as well as a concealed carry bill that was primarily supported by Republicans after years of failures.
Thompson—who represents a largely rural area outside the north Louisiana city of Monroe—took pains to emphasize that record in his decision to switch.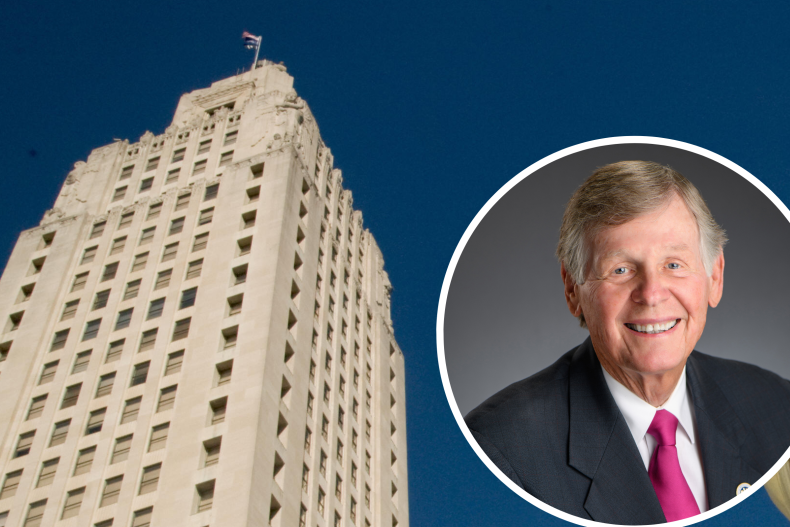 The Louisiana State Capitol building is pictured, with State Representative Francis Thompson shown in the inset. Thompson, a Democrat, is changing parties, giving the GOP a supermajority in the state legislature for the first time in Louisiana history. Matthew Hinton/Newsweek Photo Illustration/Getty Images/Louisiana Legislature
"Let me clear—Nothing has changed," Thompson said in a statement following the switch. "There are values and principles that I firmly hold onto that guide my decisions. My conservative voting record over my years in the Legislature speaks for itself.
"The push the past several years by Democratic leadership on both the national and state level to support certain issues does not align with those values and principles that are a part of my Christian life," he added.
While Thompson's switch gives the GOP its first supermajority in state history, veto-proof majorities were fairly common within Louisiana in the early 20th century when Democrats—then a more conservative coalition built in the South by an opposition to civil rights reforms—dominated the membership by substantial margins.
Beginning in 1879, Democrats held more than 70 seats in the state House of Representatives in all but four years until 2004, when many conservative members of the party's ranks began switching sides, reflecting an increasing shift in the sensibilities of southern Democrats.
Prominent southern Democrats like South Carolina's Strom Thurmond switched parties in 1964 after the signing of the Civil Rights Act by then-Democratic President Lyndon B. Johnson, for instance.
Another prominent example includes controversial Louisiana Governor Buddy Roemer's decision to switch to the GOP months before the state's divisive 1991 election at the urging of former President George H.W. Bush White House figures like John H. Sununu and Dick Cheney, which media reports claimed at the time was intended as an example of Republicans' growing appeal in the southeastern U.S.
Not in the least bit surprising, but you can probably count with your own two hands how many rural, Trump-district Democrats are left in the entire South at the legislative level now. Truly a stunning shift in the past decade. https://t.co/TyGde5bAqE

— Chris (@RuralChrisMS) March 17, 2023
Thompson's change in affiliation was intended to be a similar show of force by the state party, as it helped pad the list of 18 states nationwide with a veto-proof majority in their state legislature.
"Today marks a pivotal moment for the Louisiana Legislature, as it has reached a supermajority for the first time in modern history," House Majority Leader Blake Miguez said in a news conference announcing the switch. "Representative Thompson's decision to change parties after 48 years sheds light on the evolving nature of political affiliations and highlights the importance of this milestone for the legislature."
Newsweek has reached out to Thompson via email for comment.