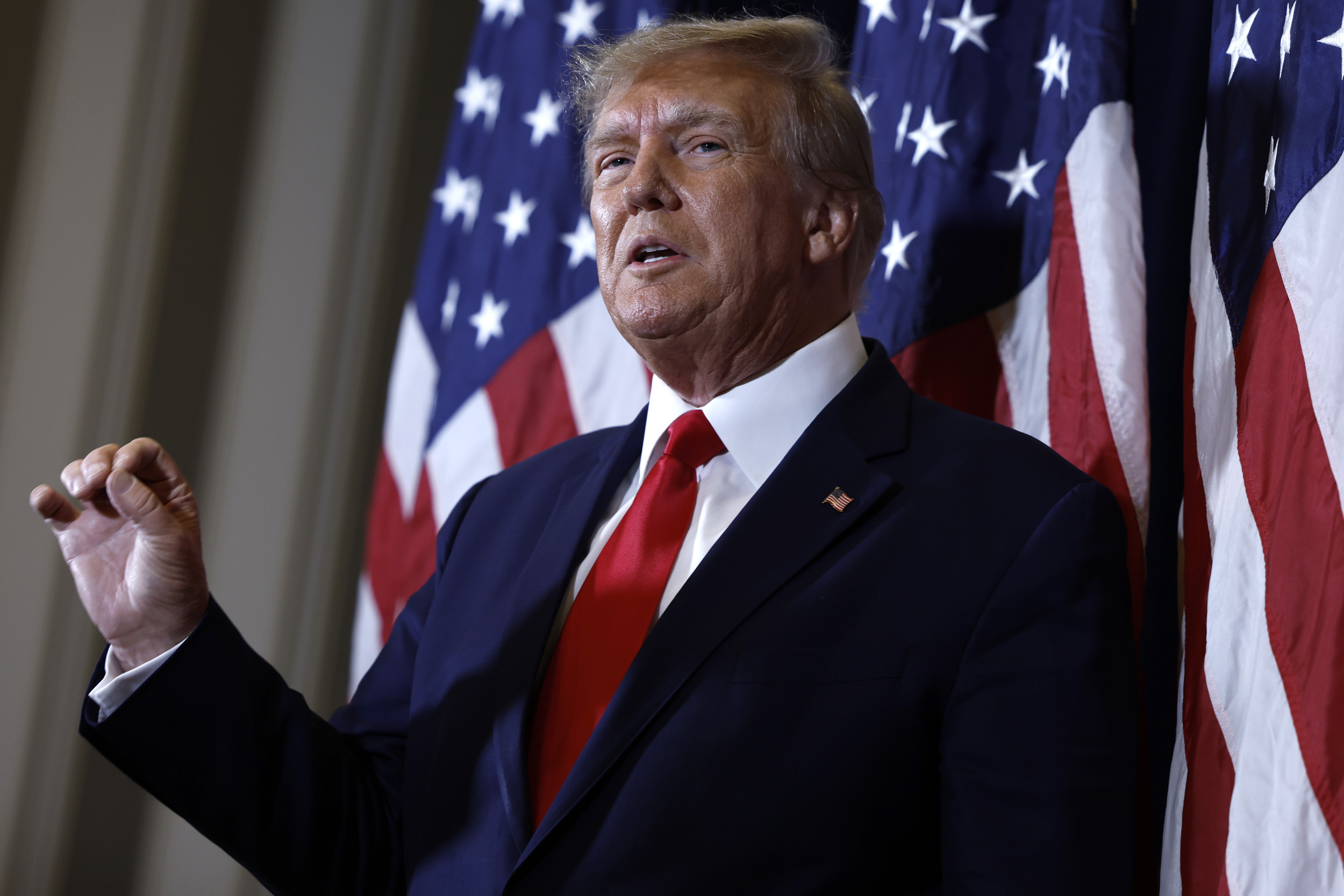 Mary Trump, the niece of former President Donald Trump, recently predicted what her uncle may do if he loses another presidential election—anticipating a response in 2024 similar to the one he had after losing the 2020 election to his Democratic opponent, President Joe Biden.
Donald Trump is currently seen as the frontrunner in the field of GOP candidates who have already announced their 2024 presidential ambitions. However, other big Republican names, such as Florida Governor Ron DeSantis, have not yet made their intentions publicly known. Even if Trump manages to secure the Republican nomination again, it's unclear how he would fare in the general election against a Democratic rival, which could end up being a rematch with Biden.
"Voter subversion is apparently a new phenomenon and its apparently convincing people that the election was stolen from them, that the election results were illegitimate, and I am sure Donald is already telling people that if he loses in 2024—which he will— that it was stolen from them again and he'll call for another insurrection," Mary Trump, an avid critic of the former president, said on her podcast on Thursday. She previously predicted that her uncle will be selected as the GOP's presidential nominee.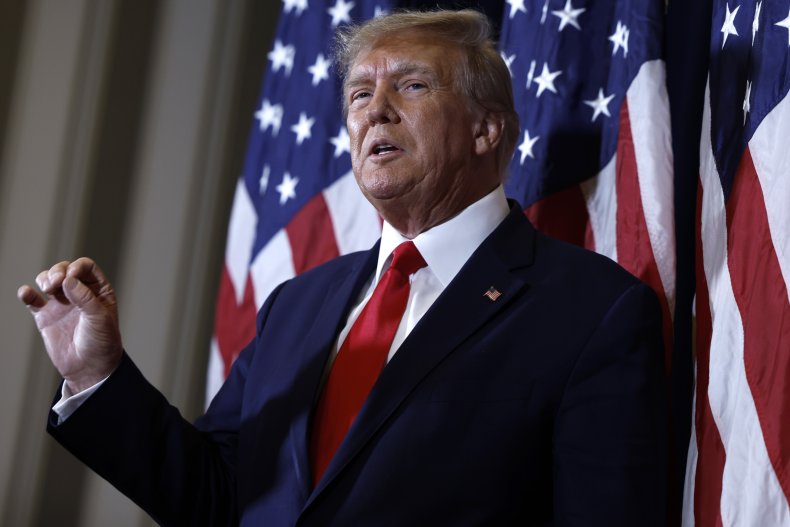 Above, Former U.S. President Donald Trump speaks to reporters before his speech at the annual Conservative Political Action Conference (CPAC) at Gaylord National Resort & Convention Center on March 4 in National Harbor, Maryland. Mary Trump, the niece of former President and his avid critic, recently predicted what her uncle would do if he loses another presidential election, anticipating a response in 2024 similar to the one he had after losing the 2020 election to his Democratic opponent President Joe Biden. Photo by Anna Moneymaker/Getty Images
As Mary Trump alluded to, the former Republican president has never conceded his 2020 defeat to Biden. Instead, he continues to insist that the last presidential election was rigged and fraudulent. Evidence does not corroborate those claims, and dozens of state and federal courts have consistently ruled against Donald Trump's and his supporters' election challenges.
Some polling and surveys show that Trump's popularity has waned among Republicans amid a slew of local and federal investigations launched against him since he left office. This includes a federal probe looking into his alleged involvement in the events surrounding the January 6, 2021 Capitol riot, when his supporters stormed the federal legislative building in an apparent effort to obstruct the formal certification of the 2020 election results.
The Capitol assault came after Trump's "fight like hell" speech, in which he told a crowd of his supporters that they wouldn't "have a country anymore" if Biden's win was certified. Mary Trump believes her uncle will act in a similar manner again if he loses.
The former president has repeatedly promoted baseless claims of voter fraud. He insists that the election was "stolen" from him, an allegation that Mary Trump believes he may tout again if he loses. But Donald Trump might not even win the 2024 GOP nomination, as some Republicans have expressed an interest in other potential candidates, with DeSantis appearing to emerge as a strong challenger.
Earlier this month, a poll showed that Donald Trump would lose in a hypothetical 2024 rematch against President Joe Biden. The new Echelon Insights poll showed Biden beating Trump with 47 percent to the former president's 44 percent. That same survey showed DeSantis beating Biden in a head-to-head contest.
Some have raised alarms about how Donald Trump will react if he loses another presidential election. Fox News co-host Geraldo Rivera warned last week that the former president's reelection campaign poses a threat to the country's democratic system if he doesn't win.
"The danger of Donald Trump running for president is not if he wins (he wasn't a terrible president and until his attempted coup he was even underrated). The danger to America comes if Trump again loses. Stymied twice by the system, what mischief would he be capable of inflicting?" Rivera tweeted.
Trump is currently facing three other Republican challengers who announced their presidential bids. These include Nikki Haley, the former governor of South Carolina, entrepreneur and conservative activist Vivek Ramaswamy, and former Montana Secretary of State Corey Stapleton.
Newsweek reached out to Trump's media office through email for comment.