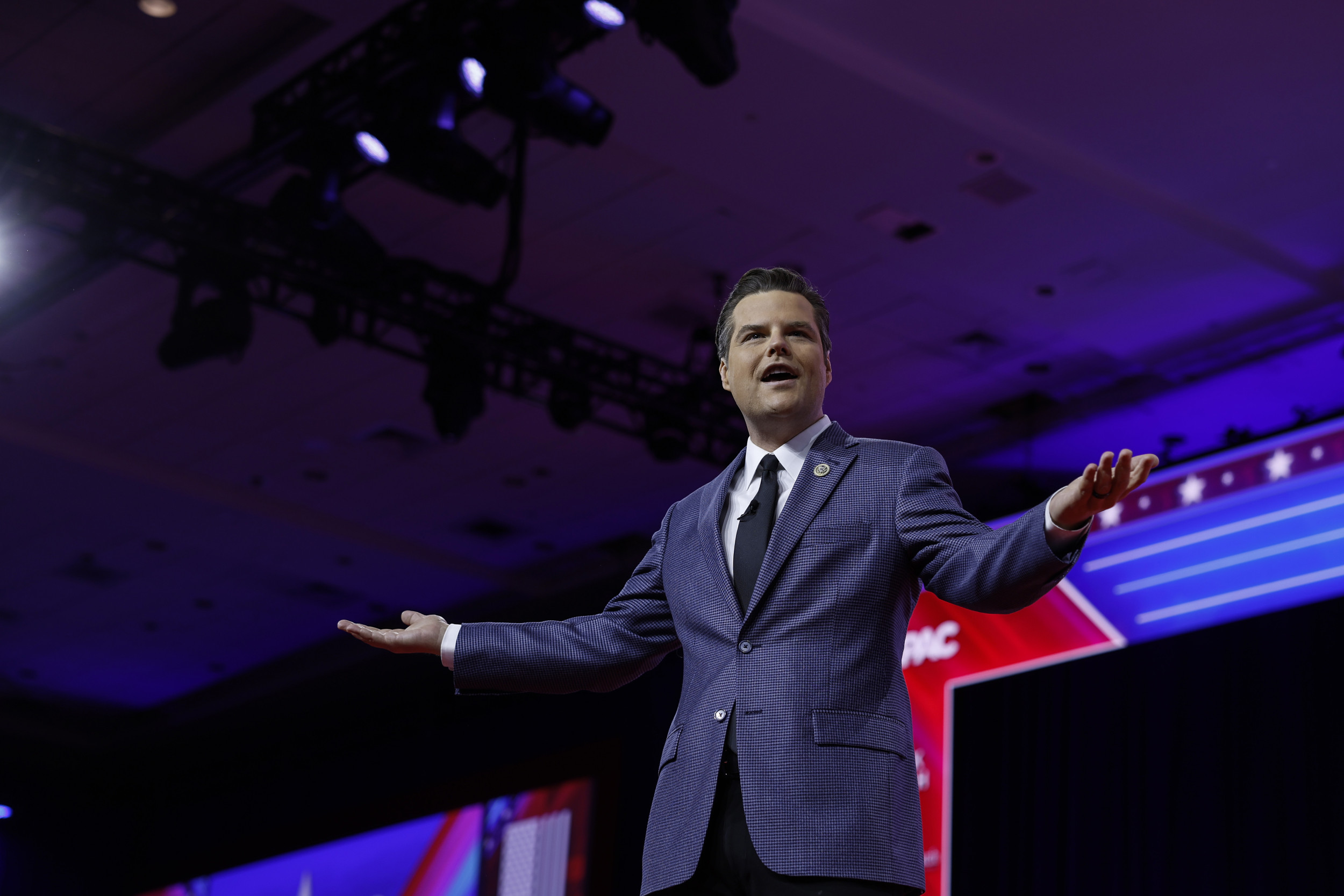 Republican Congressman Matt Gaetz of Florida will finally get the showdown with the Bureau of Alcohol, Tobacco, Firearms and Explosives that he wanted after House Republicans invite ATF officials to testify before the Judiciary Committee.
Gaetz recently called on Congress to abolish the ATF, which operates under the Department of Justice, for its latest gun regulations change.
Earlier this year, the ATF announced a change in regulation that would treat pistols with stabilizing braces like short-barreled rifles, subjecting them to additional regulations, including higher taxes, longer waiting periods and registration.
Gaetz said the agency's new regulation conflicts with the Second Amendment and is a "brazen and unlawful attempt to usurp Congressional authority."
The ATF's new rule criminalizing pistol braces is a brazen and unlawful attempt to usurp congressional authority.

Nobody voted for the ATF – though I know a lot of people who would vote against them if they could.

In fact, Congress should ABOLISH the ATF! pic.twitter.com/oTA66ahpMG

— Rep. Matt Gaetz (@RepMattGaetz) February 1, 2023
"The ATF cannot be trusted, it needs to go, we need to Abolish the ATF before they abolish our Second Amendment rights," he said on the House floor last month. "There is no timeline where the ATF, under any administration, would become an ally [to gun owners]. It needs to go, we need to abolish the ATF before they abolish our Second Amendment rights."
Attorney General Merrick Garland said the new regulation will keep communities safe from gun violence.
"Almost a century ago, Congress determined that short-barreled rifles must be subject to heightened requirements," he said in a statement in January.
He added that the new rule makes clear that firearm manufacturers, dealers and individuals cannot evade public safety protections "simply by adding accessories to pistols that transform them into short-barreled rifles."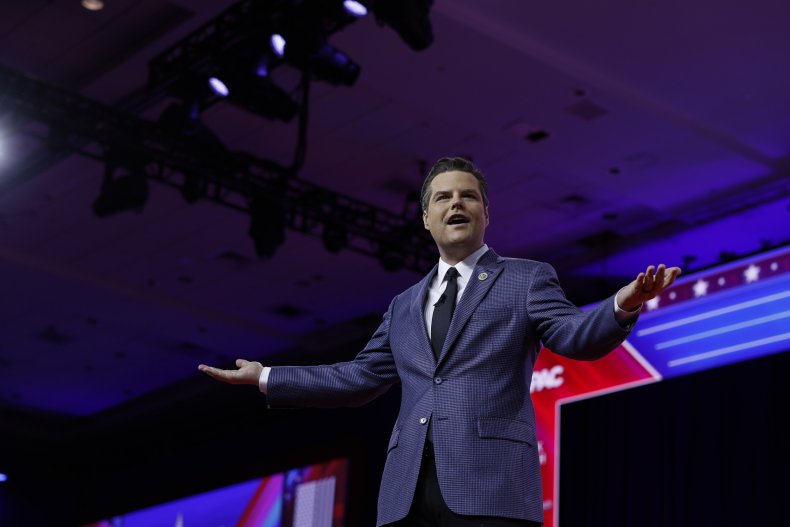 Rep. Matt Gaetz (R-FL) speaks during the annual Conservative Political Action Conference (CPAC) at the Gaylord National Resort Hotel And Convention Center on March 03, 2023, in National Harbor, Maryland. Gaetz may get his chance to question ATF officials during a House Judiciary Committee hearing after calling for the agency to be abolished. Anna Moneymaker//Getty Images
ATF Director Steven Dettelbach said the rule change "enhances public safety" and prevents people from circumventing laws.
"In the days of Al Capone, Congress said back then that short-barreled rifles and sawed-off shotguns should be subjected to greater legal requirements than most other guns. The reason for that is that short-barreled rifles have the greater capability of long guns, yet are easier to conceal, like a pistol," he said in a statement in January. "But certain so-called stabilizing braces are designed to just attach to pistols, essentially converting them into short-barreled rifles to be fired from the shoulder. Therefore, they must be treated in the same way under the statute."
In January, Gaetz introduced H.R.374, the "Abolish the ATF Act," which states that "The Bureau of Alcohol, Tobacco, Firearms, and Explosives is hereby abolished."
During the Conservative Political Action Conference (CPAC) early this month, Gaetz repeated his calls to abolish the ATF, as well as the FBI and DOJ.
We need to abolish the ATF before they abolish our Second Amendment rights.

— Rep. Matt Gaetz (@RepMattGaetz) February 2, 2023
"Seems like every time I turn around, they're engaged in surveillance or list-building or monitoring," he said. "And I don't care if it takes every second of our time and every ounce of our energy. We either get this government back on our side or we defund and get rid of…abolish the FBI, CDC, ATF, DOJ, every last one of them, if they do not come to heel."
Over two dozen Republican state attorneys general, lead by West Virginia AG Patrick Morrisey, filed a lawsuit against what Morrisey called the Biden administration's "egregious and unlawful" pistol brace rule.
Today, I announced the filing of a major new lawsuit in ND against the Biden Administration's egregious and unlawful pistol brace rule. We are leading a 25 state coalition against the ATF with our partners. The pistol brace rule is pure overreach and must be stopped!

— Patrick Morrisey (@MorriseyWV) February 9, 2023
But Gaetz may soon get his chance to confront the AFT after House Judiciary Committee Chairman Jim Jordan invited ATF officials to testify at a hearing in April regarding the agency's "controversial policies."
In a letter Tuesday, Jordan asked ATF Director Dettelbach, Chief of Staff Daniel Board, Acting Assistant Director of Public and Government Affairs Justin O'Connell and Deputy Assistant Director Megan Bennett to provide testimony to the Committee.
A spokesperson for the ATF told Newsweek in a statement that the agency received the letter Tuesday and provided Chairman Jordan with detailed responses to questions he asked about rule-making along with more than 81,000 pages of documents responsive to his request over a week ago.
"We look forward to continuing productive and cooperative exchanges with Congress regarding ATF's mission to protect the public from violent crime," the spokesperson said.
Newsweek reached out to Representative Matt Gaetz and the Justice Department for comment.