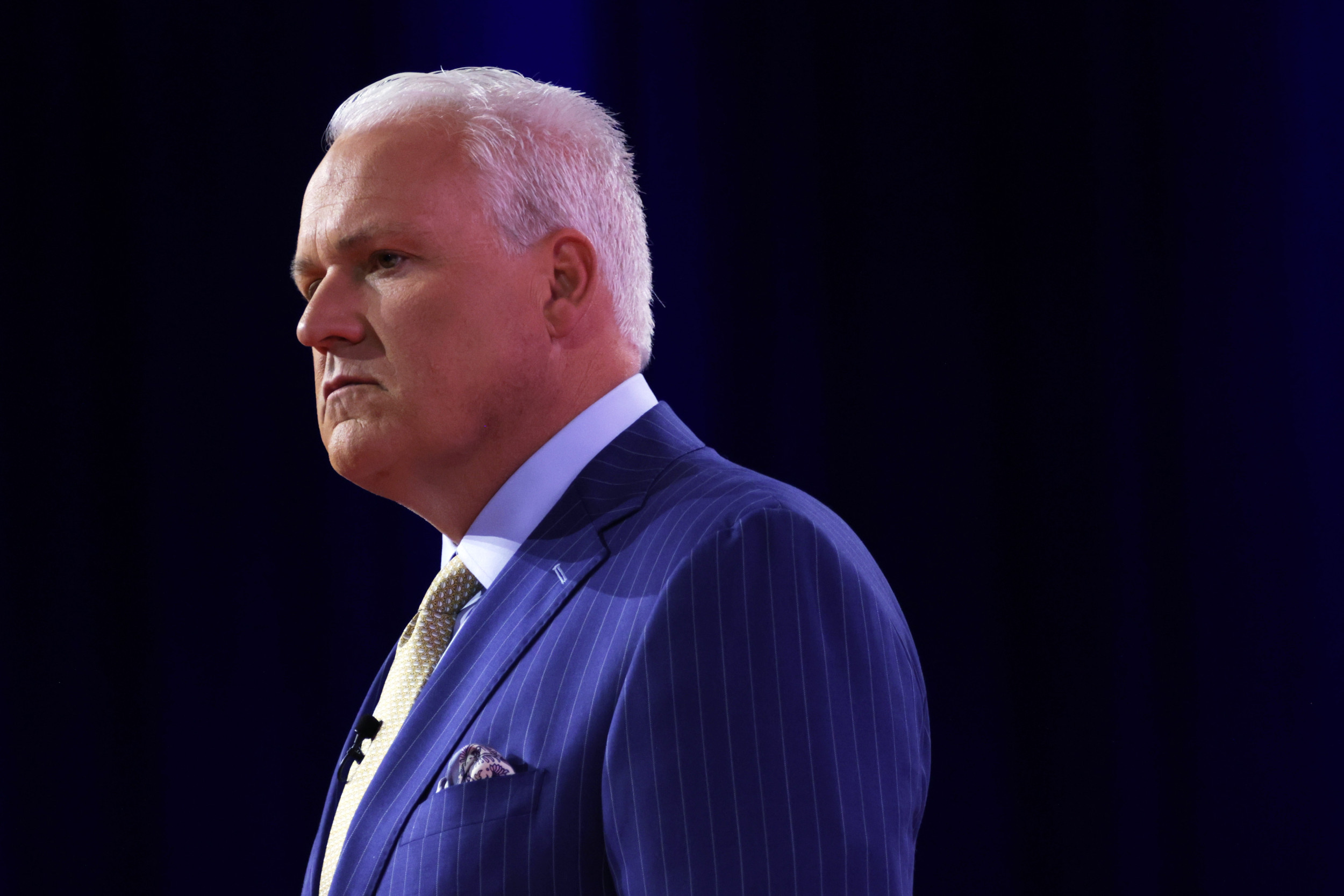 Matt Schlapp, a prominent Republican operative and chairman of the American Conservative Union, is facing a $9.4 million lawsuit from a former staffer for Republican Herschel Walker's Senate campaign for alleged sexual battery.
Schlapp has denied the accusations and his lawyer has blamed the accuser for litigating the matter in the media.
The man suing Schlapp, Carlton Huffman, had originally sought anonymity out of fear of retaliation from Trump supporters but has since revealed his identity.
The sexual assault allegations against influential Republican operative Matt Schlapp intensified this week after the man accusing Schlapp of groping him came forward publicly.
On Wednesday, Carlton Huffman agreed to drop his anonymity in the lawsuit against Schlapp, the chairman of one of the nation's largest conservative groups, after a judge ruled that it was necessary for the case to move forward.
Huffman, who previously sought anonymity out of fear of retaliation from former President Donald Trump's supporters, is seeking $9.4 million in damages from Schlapp for alleged sexual battery, defamation and conspiracy to impugn the accuser.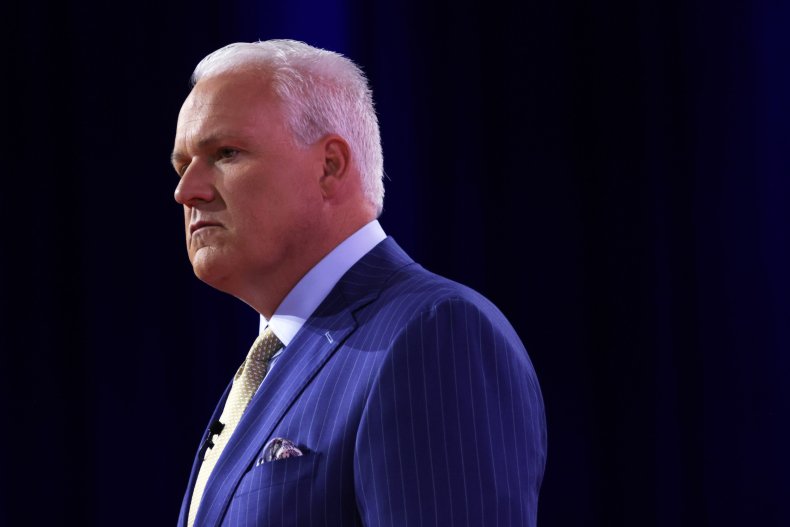 Chairman of the Conservative Political Action Conference (CPAC) Matt Schlapp speaks during the annual conference at Gaylord National Resort & Convention Center on March 2, 2023, in National Harbor, Maryland. Schlapp has been accused of sexually assaulting a former staffer for Republican Herschel Walker's Senate campaign last year. Alex Wong/Getty Images
Schlapp has been an adviser to Trump for several years and continues to give him a stage for his platform. Just last week, the former president delivered the headlining speech at Conservative Political Action Conference (CPAC), even as other prominent Republicans opted out of attending the event. CPAC is hosted by the American Conservative Union (ACU) which Schlapp has chaired since 2014.
Schlapp's wife, Mercedes, also worked as Trump's communications director from 2017 to 2019.
Huffman, who was originally listed as John Doe, filed the lawsuit against Schlapp in January over an incident he said occurred on October 19, 2022, when Huffman was working on Republican Senate candidate Herschel Walker's midterm campaign.
In the lawsuit filed in the Virginia Circuit Court in Alexandria, Huffman accused Schlapp of fondling him without his consent when he drove Schlapp back to his hotel after a campaign event in Atlanta.
Speaking anonymously to the Daily Beast before the lawsuit was filed, the staffer said Schlapp "grabbed my junk and pummeled it at length" during the drive from a bar to the Hilton Garden Inn and that he immediately reported it to the Walker campaign, which offered him "nothing but support" and "complete autonomy" over next steps.
Schlapp has denied any wrongdoing.
In a Thursday statement, Schlapp's spokesperson Mark Corallo accused Huffman of litigating the matter in the media "even before he filed suit."
"We find it ironic that someone who was fighting to maintain anonymity cooperated with The Washington Post on a profile piece complete with photographs ready for publication almost immediately following the court's ruling," Corallo said. "We are confident that when his full record is brought to light in a court of law, we will prevail."
In the interview with the Post that Corallo referenced, Huffman said, "I'm not going to drop this. Matt Schlapp did what he did and he needs to be held accountable."
The story noted that Huffman provided new details to his claims, including texts and phone logs. The outlet also said that three Walker campaign officials and six of Huffman's family members and friends confirmed that the 39-year-old told them about the alleged incident within a day of the encounter.
Schlapp's attorneys have said that the real reason behind Huffman's initial decision to stay anonymous was driven by his desire to avoid facing scrutiny over his past. Emails that were exposed earlier this year showed Huffman glorifying the Confederate flag and blaming Black people and undocumented immigrants for crime in the country.
"I had some politically incorrect views that came from a place of undue reverence for the Confederacy when I was growing up," Huffman told The New York Times. "After doing some soul-searching, I turned away from those views in 2011 and everything in my history since then shows a genuine change of heart."
In the complaint, Huffman had described being "frozen with shock, mortification and fear" during the incident involving the CPAC chairman, "particularly given Mr. Schlapp's power and status in conservative political circles."
Schlapp has been widely ridiculed for the anti-gay views that CPAC has helped spotlight, and the latest allegations have renewed those criticisms.
His annual conference has embraced anti-LGBTQ figures, like Hungarian Prime Minister Viktor Orbán, who received a standing ovation at last year's event, while maintaining that members of the LGBTQ community are welcomed at the conference.
The ACU has continued to defend Schlapp amid the allegations, saying that "We stand squarely behind Matt Schlapp, and the ACU Board of Directors has full confidence in his leadership of the organization."