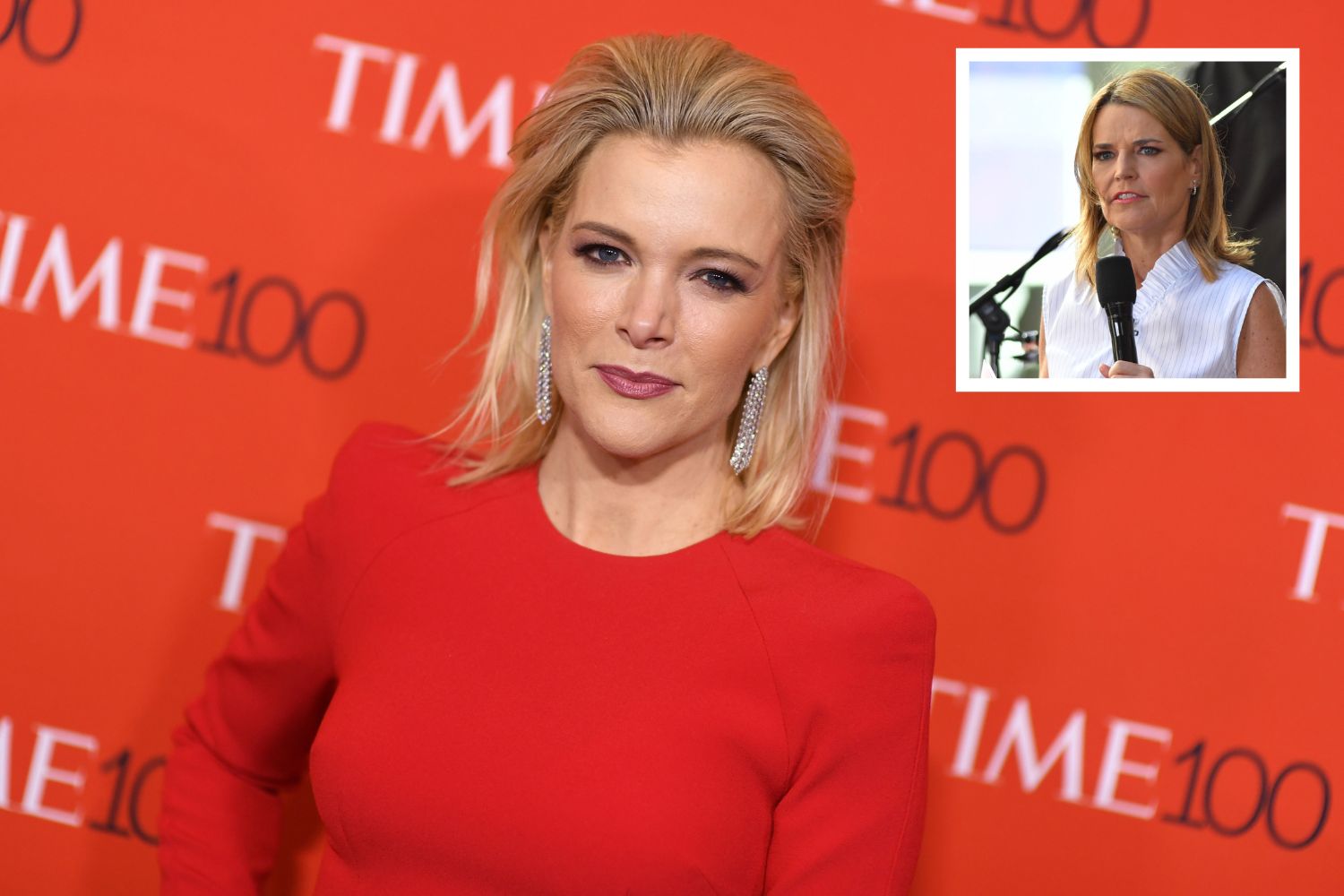 Megyn Kelly poked fun at Today anchor Savannah Guthrie, who left the show suddenly on Wednesday after testing positive for COVID.
Guthrie, 51, appeared on the morning show for about half an hour, hosting alongside Sheinelle Jones, who was filling in for the still absent Hoda Kotb.
But after the 8 a.m. news update, Jones explained that Guthrie wouldn't be returning to the NBC show that day as she was flanked by Al Roker and Carson Daly. Roker jokingly moved further away from Jones as she made the announcement, seemingly for social distancing after learning of Guthrie's diagnosis.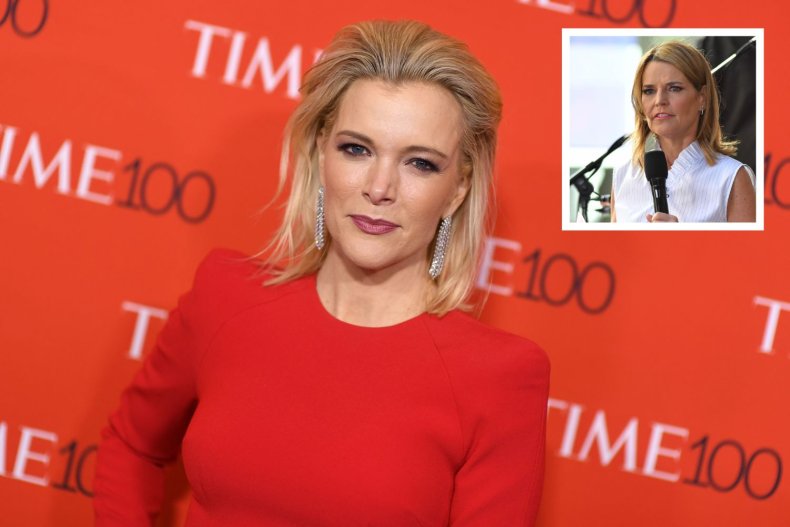 Megyn Kelly attends the TIME 100 Gala on April 24, 2018, in New York City, and (inset) Savannah Guthrie on June 30, 2022, in New York City. Kelly mocked Guthrie for getting a COVID test while anchoring the 'Today' show. Angela Weiss/NDZ/Starmax/GC Images
Guthrie stepped away from being on camera at around 7:30 a.m. ET after testing positive, according to Today, which also said she has received the COVID vaccine and a booster.
"By the way, it has been an interesting morning for us. As we said, Savannah left early, she wasn't feeling great, so she took a COVID test," Jones told viewers.
"It came back positive. So, as soon as we found out, she rushed home to rest up. So Savannah, we love you, wishing you a speedy recovery."
But Kelly thought the whole incident was overblown saying: "Do you believe (it)?" on her eponymous podcast. Joined by the hosts of the Ruthless podcast, Kelly was incredulous that Guthrie was rushed home after testing positive.
"They're canceling her (as) anchor, she's running home. At this point, seriously… is anyone even still testing for COVID," she asked.
Kelly then asserted she was "pretty sure" Jones would have been at low risk of catching COVID from Guthrie because "you're not then able to transmit the COVID within two seconds of inhaling it from the first person," but admitted "someone's going to have to fact check me on that one."
According to the Center for Disease Control (CDC), COVID has a long incubation period of up to 10 days and the average time of exposure to active infection is around five to six days, but can be as quick as three days.
If exposed to a person with COVID, the CDC recommends wearing a mask when indoors and to get tested six days after the exposure. Even if you test negative, the CDC guidelines say to keep taking precautions to prevent the spread of COVID until 10 days after exposure.
After Jones announced Guthrie's departure, Roker joined her on the desk for a while, before Willie Geist, who usually anchors during the show's third hour, filled in.
It isn't the first time Guthrie has had to take a break from hosting duties as she tested positive for COVID in May 2022.
That was her second COVID diagnosis at the time and she posted a photo of her test result on Instagram and captioned it: "So this happened—again! Covid +, air filter on 'turbo' and it will be an isolating Mother's Day for this mama!!! I feel fine, just slight cold so far. Thankful to be vaccinated!"