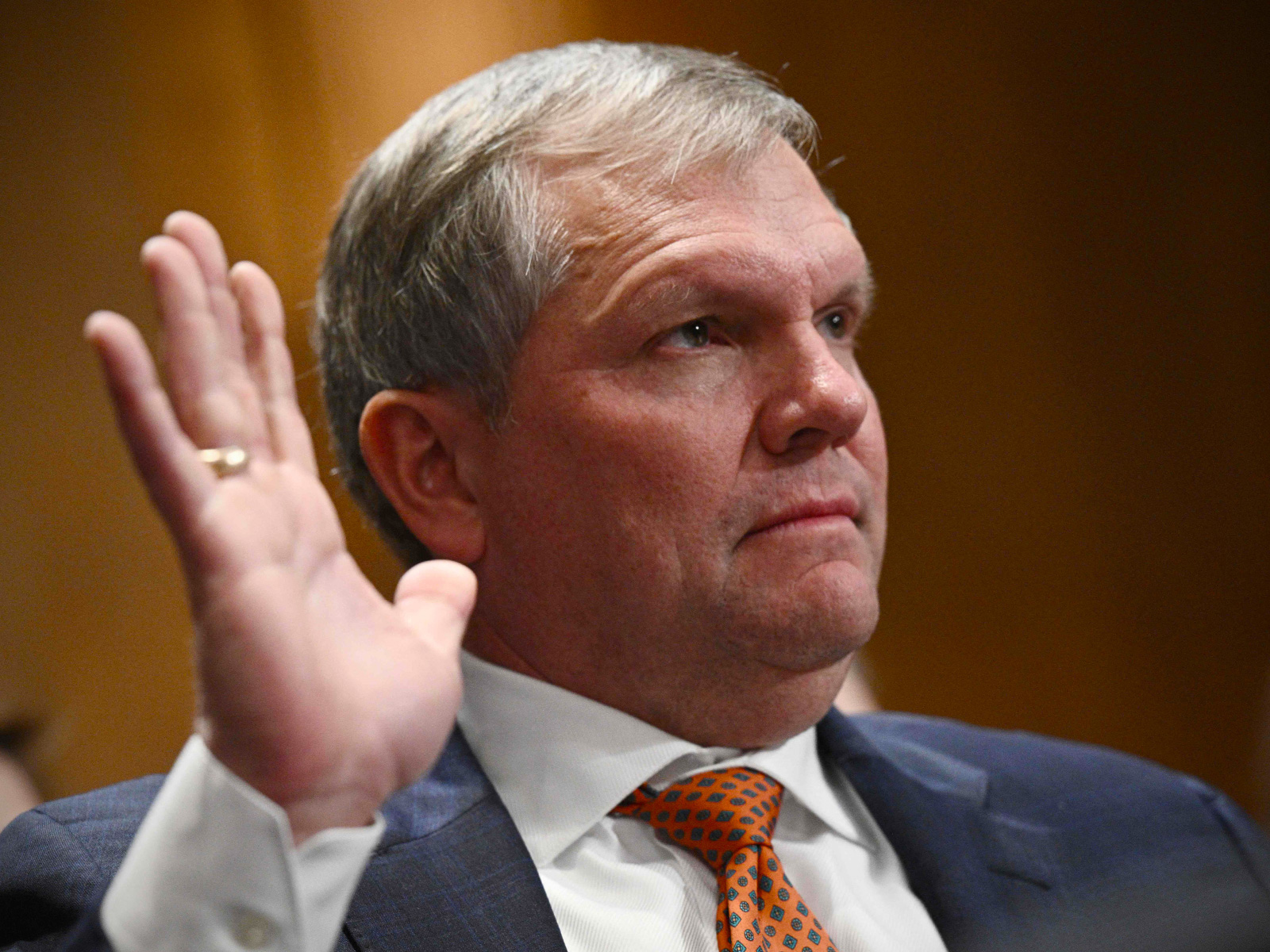 A third Norfolk Southern train derailed on Thursday in Alabama's Calhoun County as the railway's CEO testifies before the U.S. Senate.
WBMA-LD News in Birmingham, Alabama, reported on Thursday morning that Calhoun County Sheriff Matthew Wade announced that a train operated by Norfolk Southern had derailed. A spokesperson for the sheriff's office confirmed the reporting to Newsweek and said that there were no injuries and no situations involving hazardous materials. A spokesperson for Norfolk Southern told Newsweek that the rail company was "responding to a derailment in Piedmont, Alabama."
"There are no reports of injuries and no reports of a hazardous materials release. We are working in close coordination with local officials. The train originated in Atlanta, Georgia, and it was traveling westbound to Meridian, Mississippi. We will share any additional details as they become available," the spokesperson told Newsweek.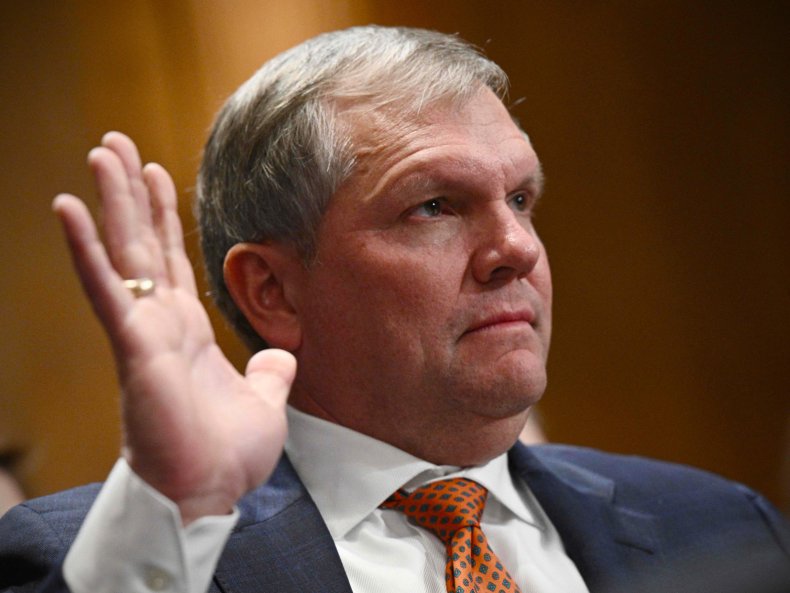 Norfolk Southern Corporation President and CEO, Alan Shaw, testifies before a US Senate Committee on Environment and Public Works hearing on the environmental and public health threats from the Norfolk Southern February 3 train derailment, on March 9, 2023, in Washington, DC. Inset, smoke rises from a derailed cargo train in East Palestine, Ohio, on February 4, 2023. On Thursday, March 9, 2023, a third Norfolk Southern railway train derailed in Alabama. BRENDAN SMIALOWSKI //Getty
The incident on Thursday marks the third Norfolk Southern Railway train derailment in recent weeks, following incidents in the Ohio cities of East Palestine and Springfield. Additionally, Norfolk Southern's CEO appeared before the Senate on Thursday to speak about the derailment in East Palestine, which led to the release of toxic chemicals.
"I am going to see this through. There are no strings attached to our assistance—if residents have a concern, we want them to come talk to us. I understand how much East Palestine means to each resident, and we are committed to making this right," Shaw said in part during his testimony.
Last month, a Norfolk Southern train derailed in East Palestine, which resulted in the release of toxic chemicals and prompted a wide governmental response. An initial report from the National Transportation Safety Board (NTSB) said that the train derailed because of one specific car; however, an updated report said the cause stemmed from a wheel bearing.
"Surveillance video from a residence showed what appears to be a wheel bearing in the final stage of overheat failure moments before the derailment," the report said.
Following the derailment, many East Palestine residents criticized the railway for their response and their decision to not attend a community meeting.
Earlier this month, a second train operated by Norfolk Southern derailed near Springfield.
"NS train derailment Springfield, OH. Approx 20 cars (of 212). NO hazmat involved. NO injuries reported. Our crews and contractors are responding. Authorities are helping with impacted crossing closures. There is NO risk to the public," Norfolk Southern spokesman Connor Spielmaker wrote on Twitter.
Additionally, on March 7, a Norfolk Southern train conductor was killed following a train collision with a dump truck.
"As has now been widely reported, one of our Norfolk Southern colleagues was fatally injured overnight in a tragic accident on the job. Louis Shuster, a conductor from Broadview Heights, Ohio, was struck by a dump truck as his train moved through a rail crossing at the Cleveland-Cliffs Cleveland Works facility," Shaw said in a statement following the death. "Moving forward, we are going to rebuild our safety culture from the ground up. We are going to invest more in safety. This is not who we are, it is not acceptable, and it will not continue."