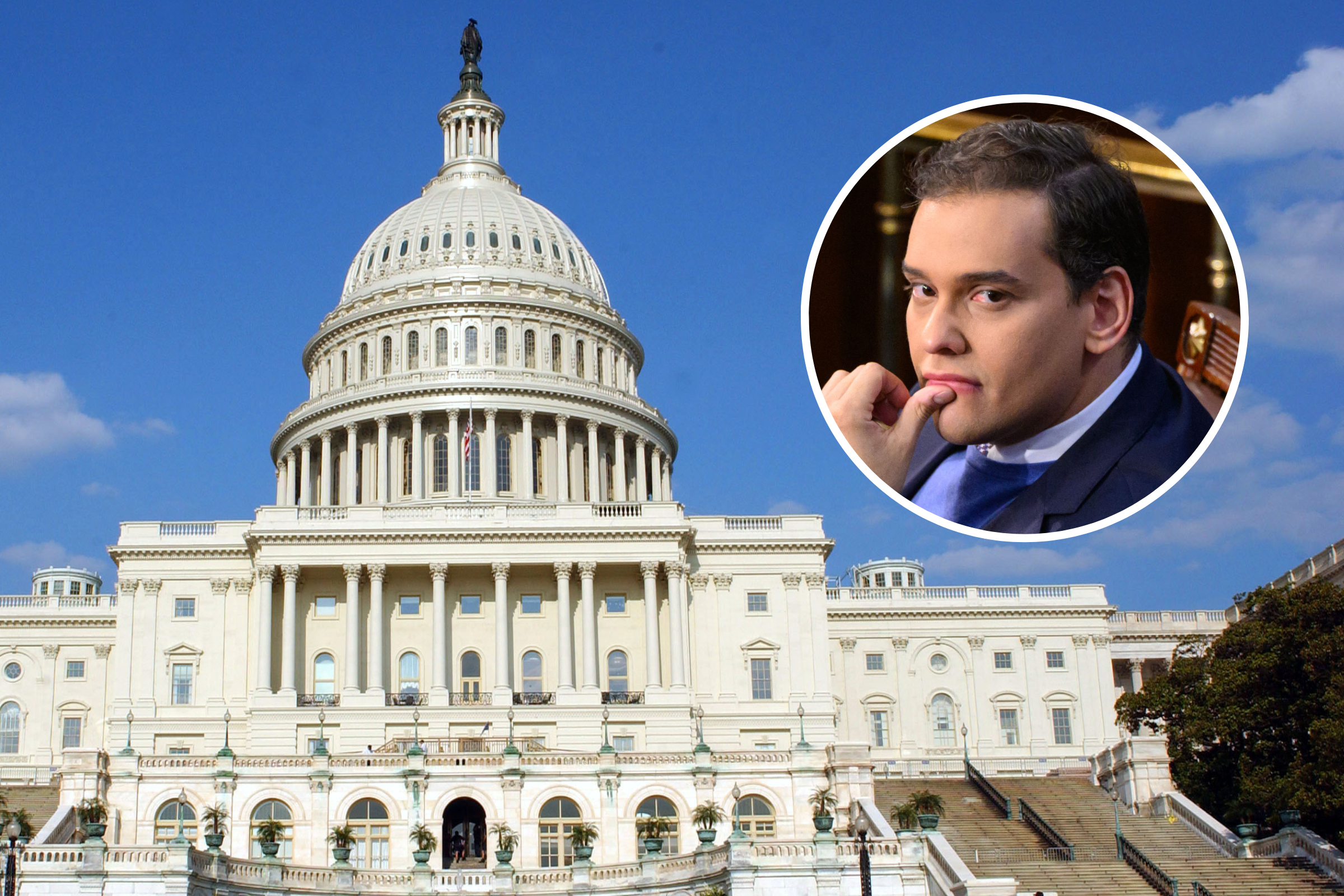 Petitions calling on Representative George Santos of New York to resign received more than 130,000 signatures by Saturday morning.
Santos, a first-term Republican Congressman representing parts of Long Island and Queens, has faced accusations of lying about his personal, professional and academic background while campaigning. His scandal has sparked the ire of Democrats and some Republicans, who have demanded he step down.
However, Santos has so far declined to resign. He said during an appearance on Steve Bannon's War Room podcast this week that he would only resign if 142,000 people asked him to do so—a reference to the more than 142,000 people who elected him in November.
Online petitions demanding his resignation continued to receive support only one week after he was sworn into office. Various petitions are nearing the threshold the GOP lawmaker mentioned, though his remarks were not binding and he could still stay in office regardless of how many signatures these petitions receive.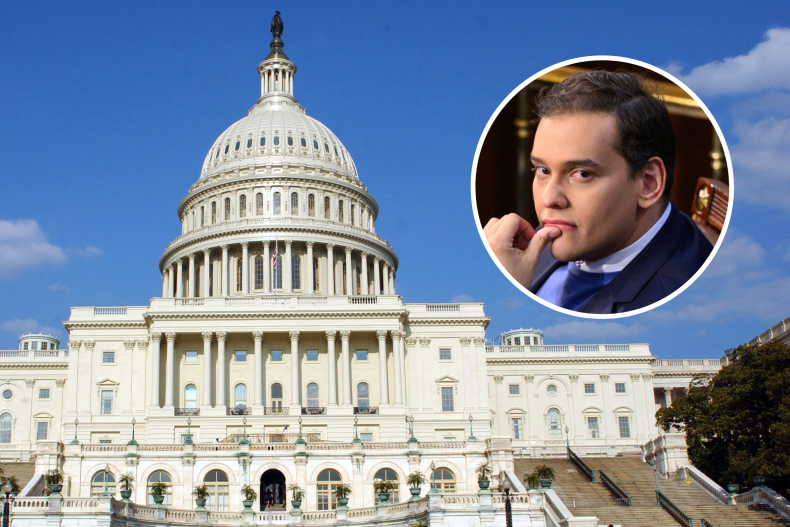 Above, an image of the U.S. Capitol building and Representative George Santos, a New York Republican accused of lying about large swaths of his past. Petitions calling on Santos' resignation received more than 130,000 signatures by Saturday morning. Stefan Zaklin/Getty Images; MANDEL NGAN/AFP via Getty Images
The most successful petition was started by the Democratic activist group MoveOn, with roughly 52,000 Santos critics signing the letter.
"Santos must resign—and if he doesn't, Congress should expel him from office under their constitutionally granted powers," the petition reads.
Another petition started by former GOP Representative Adam Kinzinger's Country First PAC received more than 36,000 signatures. Kinzinger, of Illinois, has been critical of the Republican Party's direction and has been one of the more vocal Santos critics within the party.
"He may not be the original, but we can't allow the pathological lying of @Santos4Congress (if that's even his real name) to become even more normalized in our politics. He said he'll resign if enough people ask – so game on. Sign the petition!" he tweeted.
Meanwhile, two Change.org petitions received more than 40,000 signatures. One other, created by the organization Turn Long Island Blue, received more than 3,700.
In total, these petitions received at least 133,200 signatures as of the time of publication.
In a statement sent to Newsweek by MoveOn, one of Santos' constituents explained why she believes Santos should resign.
"We need to have another election so that the voters of New York three have the opportunity to actually elect somebody whose resume we can believe, and whose statements we can believe because we are basically disenfranchised. We have no real representation if we can't trust our representative to even say basic facts about himself," Glen Head resident Allie Robbins wrote.
What George Santos Is Accused of Lying About
In December, The New York Times published an article alleging that Santos lied about several parts of his past and embellished his resume while campaigning.
Santos has acknowledged that previous claims he made about his professional career were untrue, including claims that he graduated from Baruch College and that he worked for Goldman Sachs and Citigroup.
He has also been accused of lying about his family history, including that he is a descendent of Holocaust survivors and that his mother died during the September 11, 2001 terrorist attacks on the World Trade Center.
Republicans Call for Santos Resignation
Democrats are not the only ones pushing for Santos' resignation. Some Republicans have turned on him as well, including Representative Anthony D'Esposito, who also flipped a Long Island Congressional seat during the midterms.
"When public servants deceive and mislead those they are tasked with serving, they are no longer fit to work for the people. It has become clear that Congressman George Santos' many hurtful lies and mistruths surrounding his history have irreparably broken the trust of the residents he is sworn to serve," he wrote in a statement.
Newsweek reached out to Santos' office for comment.