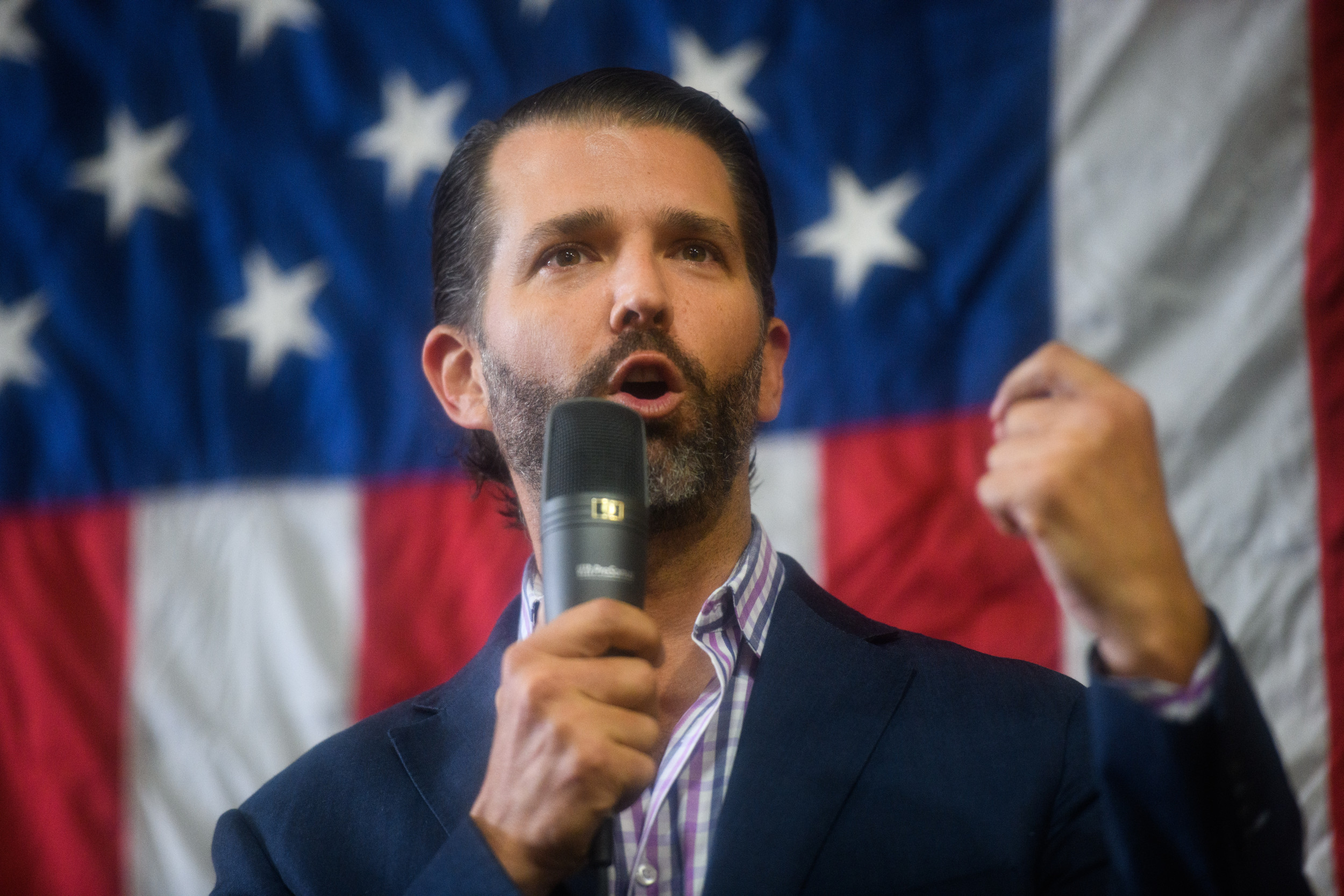 A number of conservative figures have criticized PNC Bank after it abruptly closed the business account for a news aggregation company set up by Donald Trump Jr.
The eldest son of the former president is calling for an investigation, accusing the PNC Financial Services Group of terminating the account for the news curation app, MxM News, for political purposes.
Several other Republican figures have condemned the bank for shutting down the account for MxM News, which Trump Jr. founded with former Donald Trump spokesperson Taylor Budowich to act as a competitor to platforms such as Apple News and Google News, amid conservative concerns of "big tech" censorship of right-wing views.
The dispute arrived after there was Republican outrage when television provider DirectTV dropped conservative channel Newsmax in January over a contractual dispute, having previously declined to renew its contract with fellow right-wing news network One America News in 2022.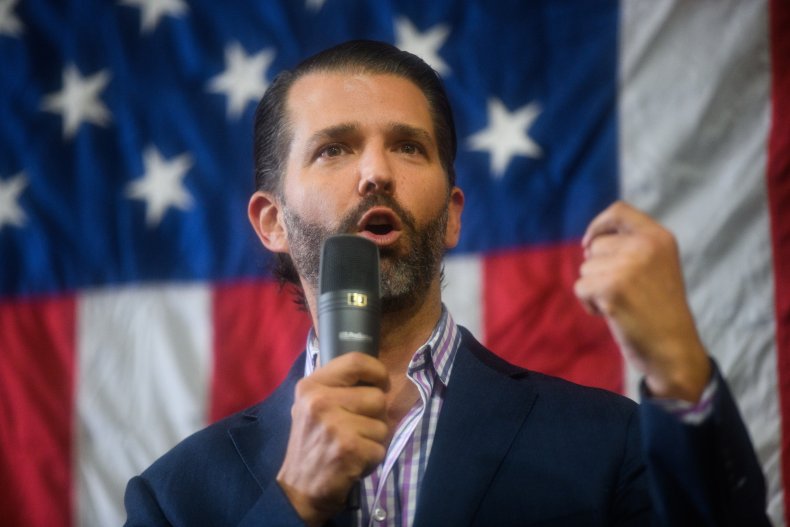 Donald Trump Jr. speaks to audience members before introducing U.S. Senate candidate Rep. Ted Budd (R-NC) during a campaign rally at Illuminating Technologies on October 13, 2022 in Greensboro, North Carolina. The former president's son has called for an investigation after PNC Bank closed the business account for his news aggregation company, MxM News. Melissa Sue Gerrits/Getty Images
"Woke PNC Bank just shut down the bank account for my app MxM News without any explanation," Trump Jr. tweeted.
"The Left doesn't think you should be able to exist, much less thrive, in society. It should be illegal to discriminate based on political affiliation!!!"
Speaking to Fox News, Trump Jr. later said that the closure of the MxM News account was a "minor setback" that was resolved quickly. However, he suggested the closure, which the bank did not publicly disclose the reason for, was proof that banks are now bowing to the apparent "woke agenda."
"But what about every other start up, or small business who wants to pursue a values-based company?" Trump Jr. said. "This should be investigated."
Budowich said that a representative for PNC told him the bank reserves the right to "re-evaluate their business relationships at any time and terminate accounts without cause."
Others also criticized PNC Bank for closing the company's account without explanation.
House Speaker Kevin McCarthy described the reports as "outrageous."
Charlie Kirk, political commentator and founder of Turning Point USA, tweeted: "Hey PNC Bank, why did you shut down Donald Trump Jr 's bank account? So you're for 'equal access to voting' but not equal access to banking? Would sure be a shame if your conservative clients started closing accounts. Please explain!"
House GOP Conference Chair Rep. Elise Stefanik accused the closure of being a "desperate and illegal attempt" to silence conservatives. "This is unacceptable and unAmerican PNC Bank," she tweeted.
PNC Bank denied the closure of the MxM News account was politically motivated.
"While PNC does not comment on the closure of specific accounts, which may occur for a variety of reasons, our account closure decisions are never driven by politics," a PNC told Newsweek.
"As a national bank, we recognize and respect that our customers and our employees hold a wide range of political beliefs."