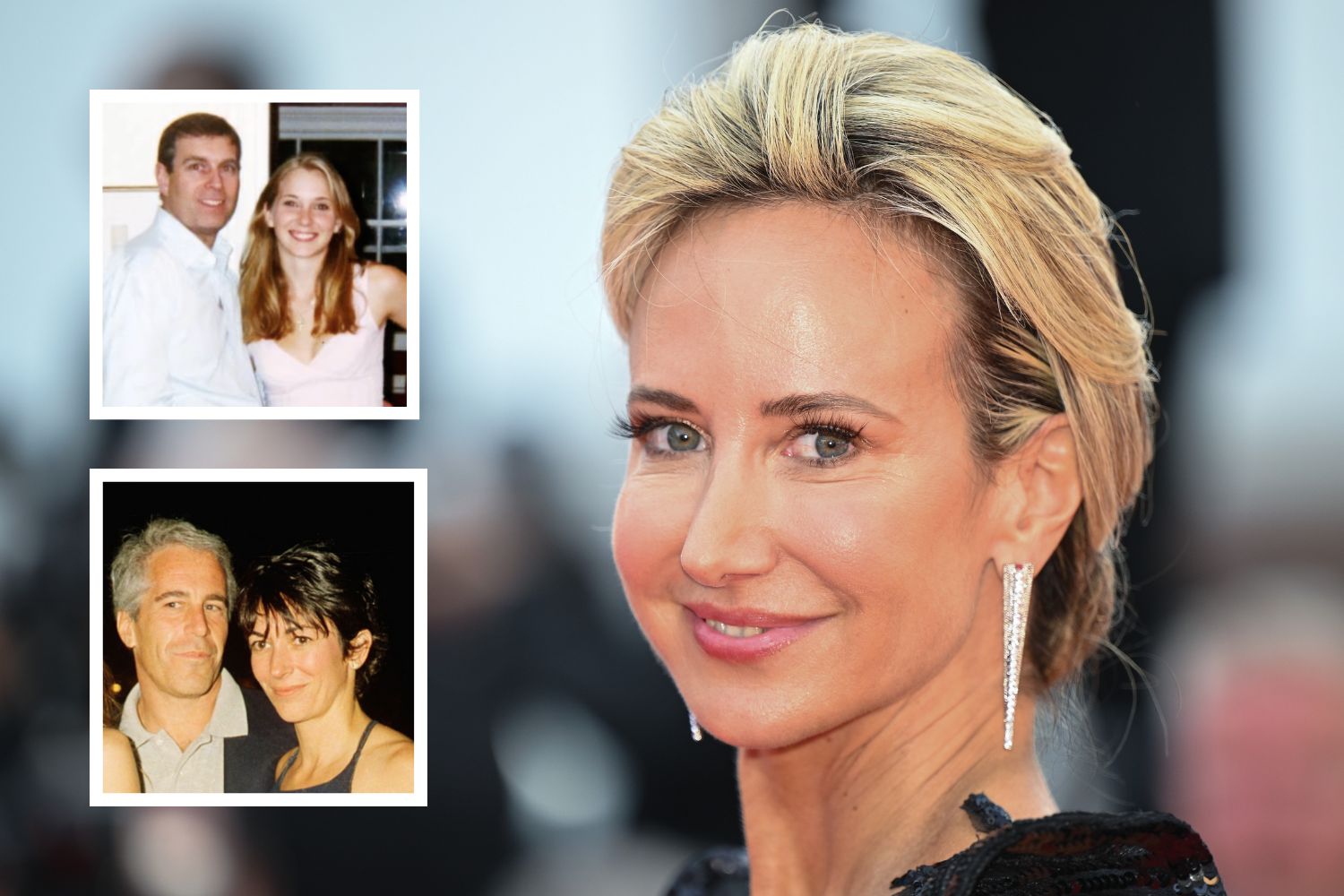 Prince Andrew's ex-girlfriend said "a lot of these girls are liars" as she sought to defend both the royal and jailed sex trafficker Ghislaine Maxwell.
Lady Victoria Hervey appeared on Good Morning Britain to debate whether Prince Andrew could rehabilitate his damaged reputation through charity work. However, host Susanna Reid told Hervey she was shutting down the debate after the aristocrat suggested one accuser was "a complete con artist."
"There's a lot of stuff coming out about her that she's a complete con artist," Hervey said on the ITV show.
Attorney Charlotte Proudman, director of Right to Equality, said: "It's perverse to suggest that the role of charities is to rehabilitate the image of someone accused of sex trafficking. The role of charity work is to give back."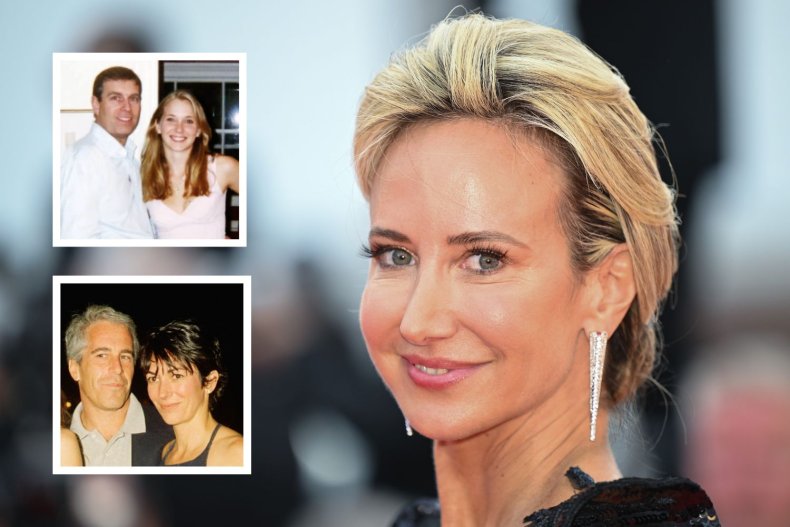 Above, Lady Victoria Hervey attends the Cannes film festival at Palais des Festivals on May 21, 2022. She said Prince Andrew [inset top] was "framed" and claimed some of the victims who accused Ghislaine Maxwell were "liars." Maxwell is pictured in the bottom inset with Jeffrey Epstein. Stephane Cardinale – Corbis/Davidoff Studios/Getty Images/Virginia Giuffre
Hervey replied: "This is not sex trafficking. This was never sex trafficking."
Reid said, "there's a woman in prison convicted" while Hervey replied: "Of some things she did and some things she did not do. A lot of these girls are liars. A lot of these girls made this up."
"I'm going to bring the interview to an end because you cannot smear victims of sex trafficking who have already been through hell. You cannot smear them as liars," Reid said.
"I believe some of them are true," Hervey said as she addressed Proudman, "and some of them are not true in this case. I'm not doing an overall thing as you're a lawyer and I respect, like, everything you're saying but in this case, I do have major whistleblowers coming out to me that know these girls."
Lady Victoria Hervey calling a victim of sex trafficking a liar and a con artist — all in defence of Prince Andrew who accepted Virginia Guiffre is a victim. Victoria and Andrew need to get their stories straight. pic.twitter.com/yQoGD3PUaf

— Dr Charlotte Proudman (@DrProudman) February 2, 2023
Told that her allegations were very serious and Andrew was friends with two convicted sex offenders, Hervey added: "He was framed."
As Hervey continued, Reid said: "Lady Victoria Hervey that's enough, I'm sorry, I'm going to have to bring this to an end. You've made some very serious allegations. As our barrister here at the desk reminds everyone there are convictions in this case."
Hervey did not say who her "major whistleblowers" were, though some might wish to note that she wrote on Instagram in April 2021: "Vac*** are part of a Luciferian medical system that enslaves humanity. A vaccine passport is a form of medical segregation."
The socialite previously said in the BBC documentary Ghislaine, Prince Andrew and the Paedophile that she thought she was used as bait by Epstein.
"Jeffrey was really the frontman and Ghislaine was the accomplice. It was kind of like Batman and Robin but they were a double act. I don't think Jeffrey could have done any of it without Ghislaine," Hervey said.
"I think he kind of sat back and waited for her to sort of go fishing and go find however many girls we needed to entertain his friends. I think I was pretty much used as bait looking back at it. I was really young and naive and she's entertaining the big businessmen."