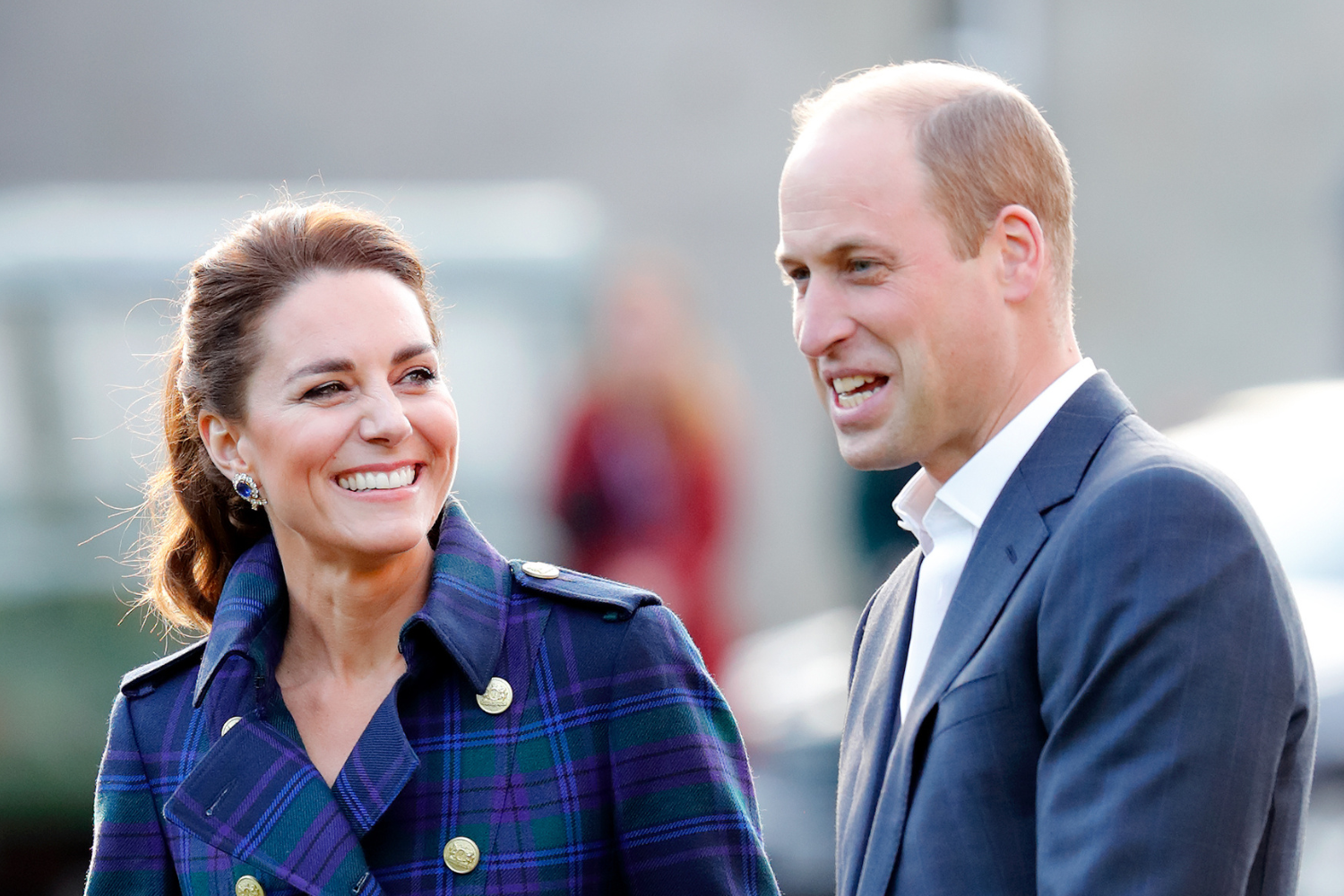 A viral video showing Prince William and Kate Middleton in perfect physical sync with each other during royal engagements has gone viral after fans uploaded the compilation footage to TikTok.
The Prince and Princess of Wales have been captured on film mirroring each other's movements—apparently subconsciously—over the years, with fans quick to point out instances on social media. In April, the couple will celebrate their 12th wedding anniversary.
Uploaded to TikTok by user katemiddleton.fp, the video has received over 62,000 likes and 200 comments.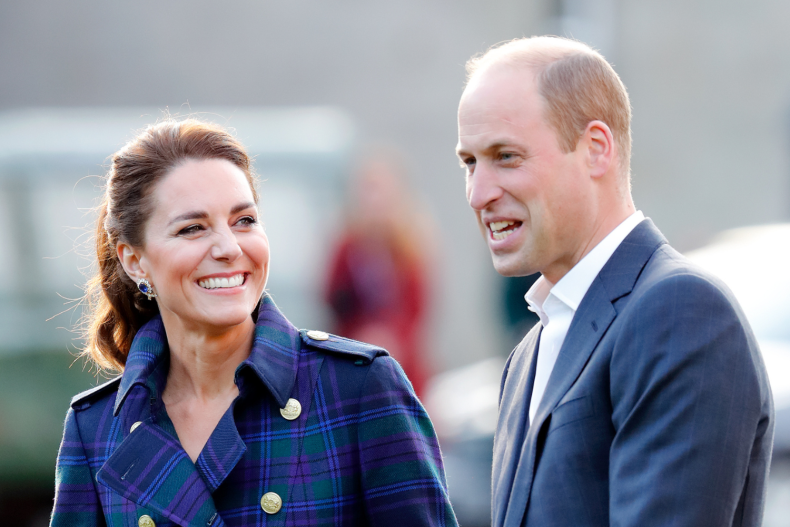 Prince William and Kate Middleton visit Scotland on May 26, 2021. Fans on social media have shared clips of the royals physically in sync with each other on royal engagements. Max Mumby/Indigo – Pool/Getty Images
Captioned "the synchronization of them is always a 10," the video shows William and Kate at various public engagements, including the London 2012 Olympic Games, where the couple watched several events throughout the tournament.
Among the clips, one shows the royals walking the red carpet toward a plane on their polarizing tour of the Caribbean in 2022.
The royals were met with a series of protesters on their tour of Belize, Jamaica and the Bahamas. Along with social media coverage of this, posts focused on interactions between the couple, including examples of PDA (public displays of affection) and their apparent mirrored stride toward the plane as they prepared to leave a Belize airport.
Another clip included in the viral video shows the couple as they viewed floral tributes to Queen Elizabeth II outside Windsor Castle following her death in September 2022. The day after the queen's passing, King Charles III announced that William and Kate were to take on new titles.
"I am proud to create him Prince of Wales, Tywysog Cymru," he said of William in his first address to the nation as king. "The country whose title I have been so greatly privileged to bear during so much of my life and duty. With Catherine beside him, our new Prince and Princess of Wales will, I know, continue to inspire and lead our national conversations, helping to bring the marginal to the center ground where vital help can be given."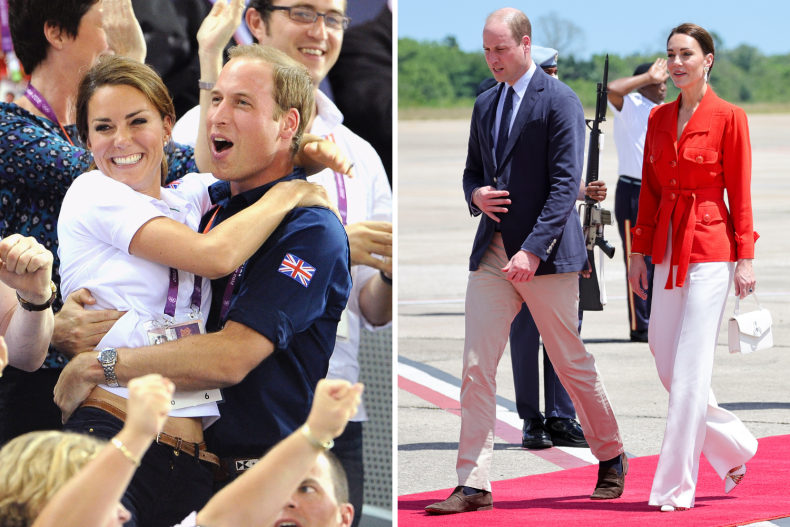 Prince William and Kate Middleton are seen at the London Olympic Games on August 2, 2012. At right, the couple are photographed at the Philip S.W. Goldson International Airport in Belize on March 22, 2022. Pascal Le Segretain/Getty Images/Chris Jackson/Getty Images
Some commenters on the video praised the royal couple for their in-sync moments.
"When you become so insinc [sic] with each other it's like you have become one… It's beautiful to watch," wrote one TikTok user.
"They rock these mirror moments. So in synch," wrote another, with a user adding: "Wonderful couple."
Both William and Kate have seen their public roles expand since the death of Queen Elizabeth and their accession to Prince and Princess of Wales.
Last year, Charles handed the colonelcy of the Welsh Guards, which he had held for over five decades, over to his son. This gave Kate her first formal military patronage, as she became the colonel of the Irish Guards.
The couple attended the St. David's Day parade of the Welsh Guards earlier this month where the princess helped distribute the customary leeks to the battalion on parade. Later in March, Kate is expected to attend the annual St. Patrick's Day parade staged by the Irish Guards.
In previous years, William and Kate have attended the parade together, with Kate distributing shamrocks to those on duty for the ceremony.
James Crawford-Smith is Newsweek's royal reporter based in London. You can find him on Twitter at @jrcrawfordsmith and read his stories on Newsweek's The Royals Facebook page.
Do you have a question about King Charles III, William and Kate, Meghan and Harry, or their family that you would like our experienced royal correspondents to answer? Email [email protected] We'd love to hear from you.