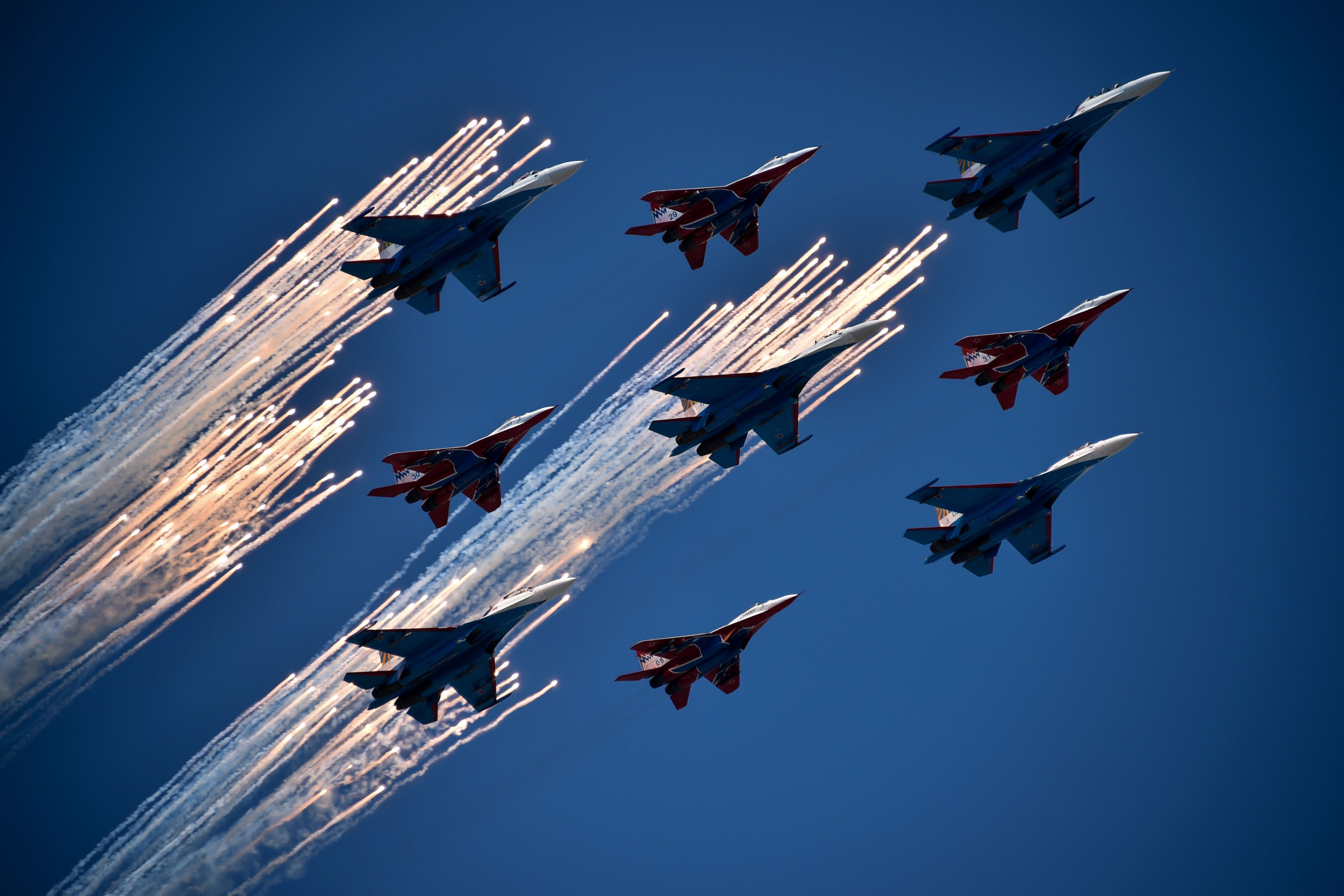 A Russian fighter jet downed a U.S. drone over the Black Sea on Tuesday, the Air Force said.
The military accused the jet of colliding with a U.S. unmanned aerial system, according to a statement released by United States European Command.
"Two Russian Su-27 aircraft conducted an unsafe and unprofessional intercept with a U.S. Air Force Intelligence, Surveillance, and Reconnaissance unmanned MQ-9 aircraft that was operating within international airspace over the Black Sea today," the statement said.
Relations between the United States and Russia have grown particularly strained over the past year. While the two countries have long been adversaries, Russia's invasion of Ukraine in February 2022 drew a swift backlash from the United States, which has provided significant amounts of weaponry to Ukraine's forces and imposed severe sanctions on Russia.
Tuesday's incident occurred at about 7:03 a.m. Central European Time, according to the Air Force statement. It said an Su-27 dumped fuel on and flew in front of the MQ-9 "in a reckless, environmentally unsound and unprofessional manner," demonstrating "a lack of competence in addition to being unsafe and unprofessional."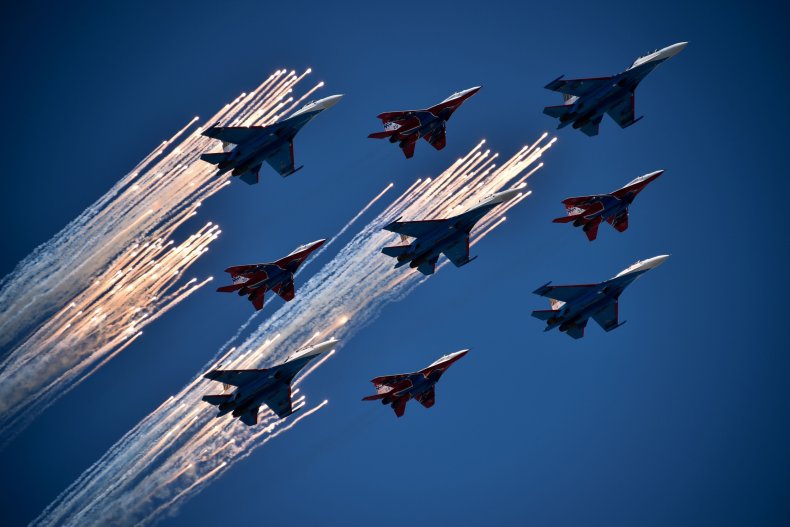 Russian Su-27 and MIG 29 jets fly over Red Square during a parade in Moscow on May 9, 2016. The U.S. Air Force said Tuesday said that a Russian Su-27 fighter jet collided with a U.S. drone over the Black Sea. KIRILL KUDRYAVTSEV/AFP via Getty Images
"Our MQ-9 aircraft was conducting routine operations in international airspace when it was intercepted and hit by a Russian aircraft, resulting in a crash and complete loss of the MQ-9," said U.S. Air Force General James Hecker, commander of U.S. Air Forces Europe and Air Forces Africa. "In fact, this unsafe and unprofessional act by the Russians nearly caused both aircraft to crash."
National Security Council Strategic Communications Coordinator John Kirby said President Joe Biden has been briefed on the situation. He said that while it is not uncommon for Russia to intercept U.S. aircraft over the Black Sea, Tuesday's scuffle was "unique."
"But this one obviously is noteworthy because of how unsafe and unprofessional, indeed how reckless it was, and causing the downing of one of our aircraft," he said. "So, it's unique in that regard."
He said the U.S. was unaware of Russia's intentions but committed to continuing flights over the Black Sea.
"We're going to continue to fly and operate in international airspace over international waters," he added. "The Black Sea belongs to no one nation, and we are going to continue to do what we need to do for our own national security interests in that part of the world."
Russia has so far not responded to the Air Force's statement but has previously warned the United States against conducting flights over the Black Sea, specifically around Crimea, the region Russia annexed from Ukraine in 2014.
"The U.S. and its NATO allies will carry the full responsibility for a possible escalation of the situation in the region," Colonel General Sergei Rudskoi said in 2018, according to PBS News Hour.
Newsweek reached out to the Russian Ministry of Defense by email for comment.
Update 03/14/23 2:55 p.m. ET: This article was updated with comment from John Kirby.