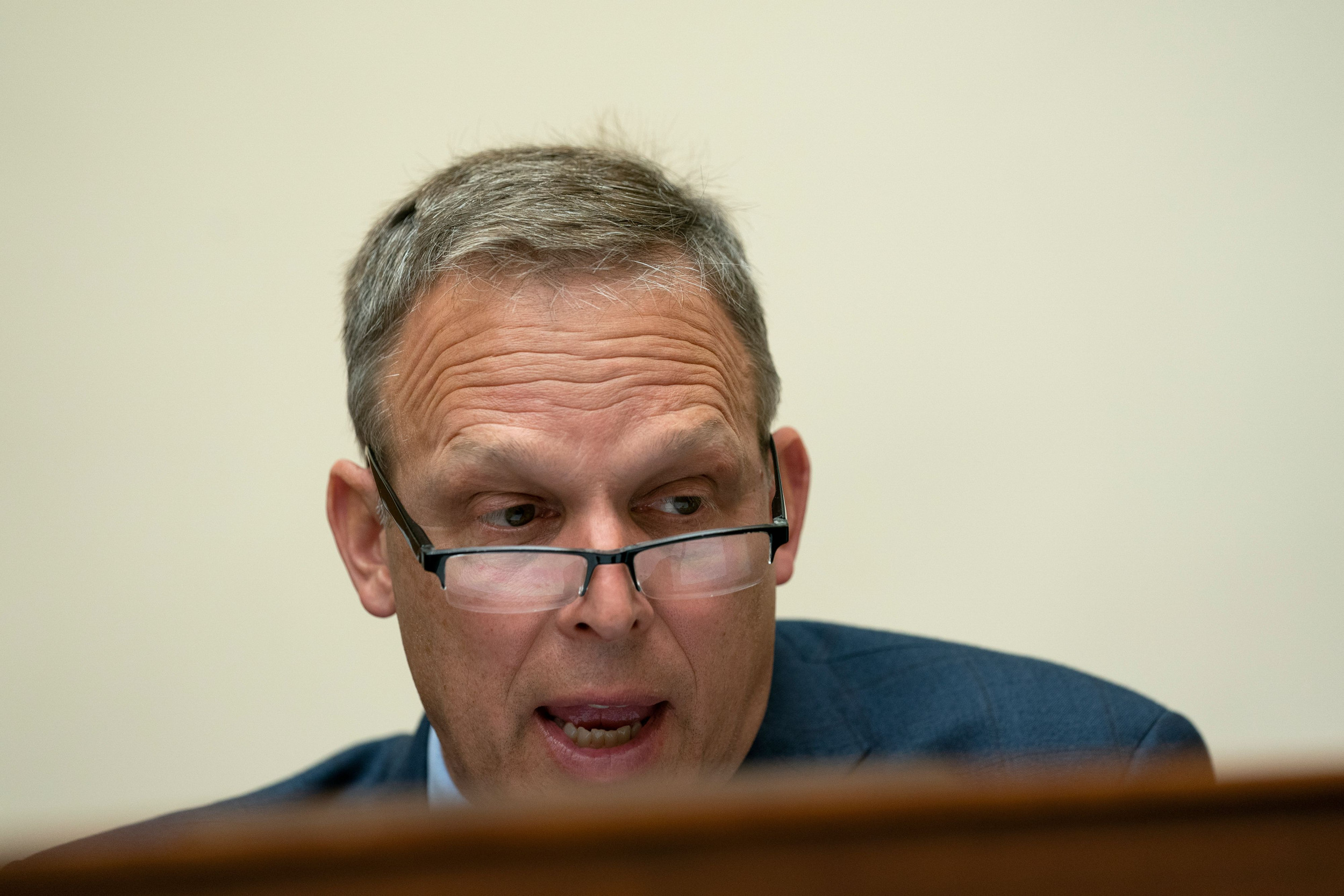 GOP Representative Scott Perry targeted Democrats during angry remarks at the Conservative Political Action Conference (CPAC) on Thursday, saying that if it were up to him, he would incite fears of imprisonment among Democrats because of the "weaponization" of the federal government.
"If it's up to me, there's going to be a firestorm. These leftists, these Marxists that have prevailed upon the American people and used the awesome power of the federal government to cow us into fear in our homes," Perry told the crowd, referring to the FBI.
"They've got to be put on notice, they've got to be quaking in fear, they've got to be worried, they've got to be losing weight because they're not eating. Because they are worried that they're going to end up going to jail for using the awesome power of the federal government," the Pennsylvania Republican said.
House Republicans have been recently leading efforts to investigate the alleged "weaponization" of federal agencies under the Biden administration. In a 221-211 House vote in January, the GOP-controlled House pushed through a resolution to launch a Select Subcommittee on the Weaponization of the Federal Government.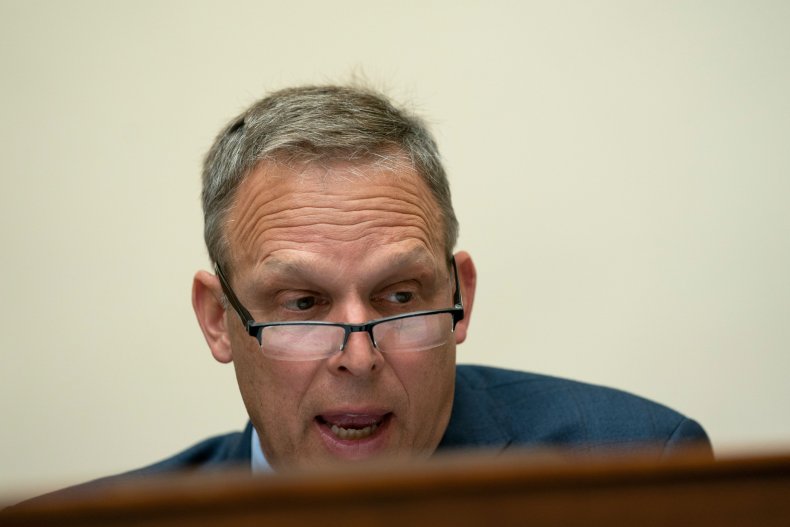 GOP Representative Scott Perry speaks during a House Committee on Foreign Affairs hearing on September 16, 2020. On Thursday, Perry targeted Democrats during angry remarks at the Conservative Political Action Conference. Photo by STEFANI REYNOLDS/POOL/AFP via Getty Images
Part of the House Judiciary Committee, the subcommittee is chaired by GOP Representative Jim Jordan, an ally of Donald Trump. It aims to look into a number of topics, including the Department of Justice's criminal investigations into the former president and whether the FBI has attempted to censor conservative voices.
On Thursday, Perry criticized some Democratic federal initiatives, such as a COVID-19 vaccine mandate announced by the Biden administration in the midst of the pandemic to curb the spread of the virus.
The congressman also referenced a remark made by Richard Trumka, commissioner of the U.S. Consumer Product Safety Commission (CPSC), who was nominated by Biden. Trumka had said a ban on new gas cooking stoves was being considered.
However, Alexander Hoehn-Saric, chair of the CPSC, told Newsweek in January that while emissions from gas stoves could be hazardous, "to be clear, I am not looking to ban gas stoves and the CPSC has no proceeding to do so."
During his remarks Thursday, Perry said that average citizens need to "acknowledge and accept that every single facet of the federal government is weaponizing against every single one of us." He also said that citizens should fight for personal, state and national sovereignty.
Perry went on: "The government doesn't have the right to tell you that you can't buy a gas stove but that you must buy an electric vehicle. That you can't go to work but you must put some experimental potion in your arm and then keep showing up to do that to visit your church of worship.
"Our personal sovereignty is what this nation was built on, and…it is under assault by every single facet of the government," he said.
In the past, the congressman has been the subject of criticism from Democrats in his state. In a statement a few years ago, Brendan Welch, the former spokesman of the Pennsylvania Democratic Party, said that "Scott Perry is the very worst of Washington and it's no surprise that he's being called out for being a divisive and partisan hypocrite."
Welch continued: "He's spent his entire career starting childish food fights in Congress and has nothing to offer but conspiracy theories and government shutdowns that harm working Americans. He is incapable of solving the real problems that Central Pennsylvania's working families face every day and it's time for him to go."
Newsweek reached out to Perry's office and the White House for comment.