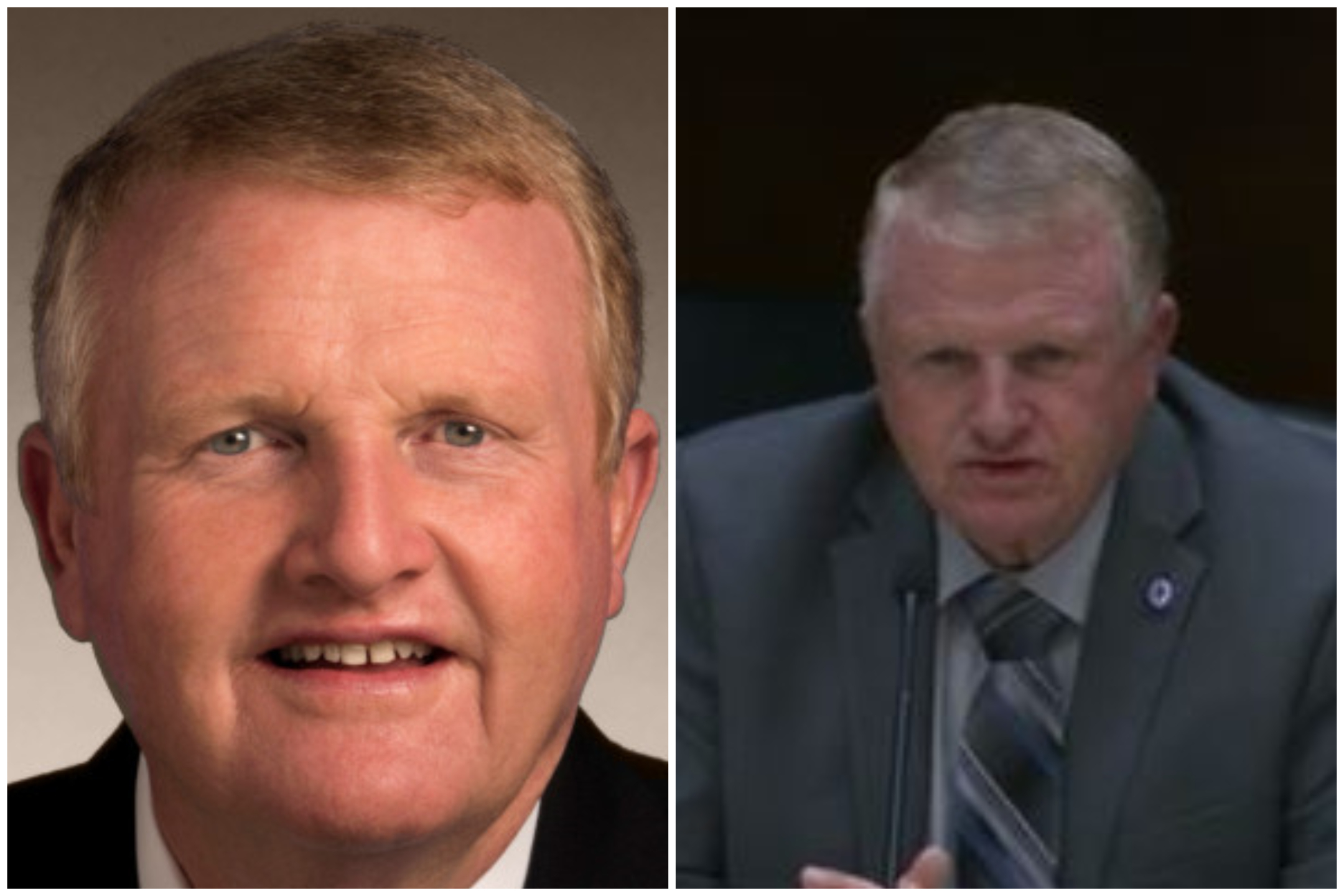 A Tennessee Republican has been urged to apologize by an African American history group following his comments about introducing "hanging by a tree" as a death penalty option.
State Representative Paul Sherrell was condemned this week after he suggested lawmakers should consider a lynching-style method of execution.
During a Tuesday debate on whether electrocution and firing squads should be introduced as alternatives to lethal injection in the Volunteer State, Sherrell requested an addition to the bill.
He said: "Could I put [an] amendment on that would include hanging by a tree also? And also I would like to sign onto your bill."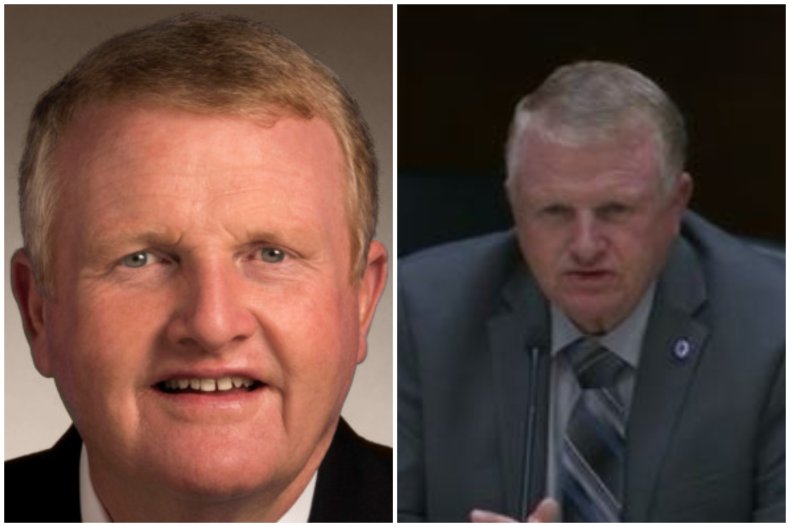 This combination image shows Tennessee Representative Paul Sherrell. He has been urged to apologize by an African American history group following his comments about introducing "hanging by a tree" as a death penalty option. Tennessee Government
The bill, which has faced criticism from state Democrats, continues to move through the Tennessee General Assembly.
Sherrell's comments were condemned and garnered international attention, with many equating his comments with the state's brutal history of lynching.
According to the Tennessee Historical Society, lynch mobs in the old Confederate states killed 2,805 people, roughly one victim each week, between 1882 and 1930.
In Tennessee, there are 214 confirmed lynch victims during this period, 177 of whom were African American and 37 whom were white. It ranks sixth in the nation in number of lynchings.
The state's history of brutality toward its Black citizens and use of lynching led the Tennessee African American Historical Group to urge Sherrell to apologize to citizens in the state.
TAAHG historian Tracy Jepson told Newsweek the organization would be willing to discuss the state's history with Sherrell.
She said: "I would also be willing to personally visit Montgomery, Alabama with him so that he might receive further education at the National Lynching Memorial, which shares the research of the Equal Justice Initiative."
Jepson added: "We would also like to remind Representative Sherrell that words of leaders matter and they have a significant impact. And as a leader of our state it is his responsibility to be mindful of his words and use them responsibly.
"We believe Representative Sherrell owes the citizens of our state an apology and we invite him to dialogue with us in order further his understanding of the history of our state."
Using a wider time frame, Jepson said 230 lynchings happened between 1877 and 1950 and that it "does not account for the racial terror enacted upon African Americans" in the state.
Sherrell apologized for his comments on Wednesday and said he "used very poor judgment," according to NBC affiliate WSMV.
He added: "My exaggerated comments were intended to convey my belief that for the cruelest and most heinous crimes, a just society requires the death penalty in kind.
"Although a victim's family cannot be restored when an execution is carried out, a lesser punishment undermines the value we place on protecting life. My intention was to express my support of families who often wait decades for justice. I sincerely apologize to anyone who may have been hurt or offended."
Prior to his apology, Tennessee Democrats hit out at his comments and made reference to the state's history of lynching.
Representative Gloria Johnson previously told Newsweek: "I was appalled by Rep. Sherrell's remarks. Everyone in the South knows the horrific history of lynching. His remark was completely out of bounds, but it's representative of a party ideology that doesn't think we should teach real history about Black Americans.
"I have spoken against the bill in both sub and full Criminal Justice Committees. I have related in my argument the disproportionate number of Black people on death row. I have also spoken about it being labeled cruel and unusual punishment in multiple courts in our country. I will continue to vote no on this legislation."
Newsweek has contacted Sherrell for comment.