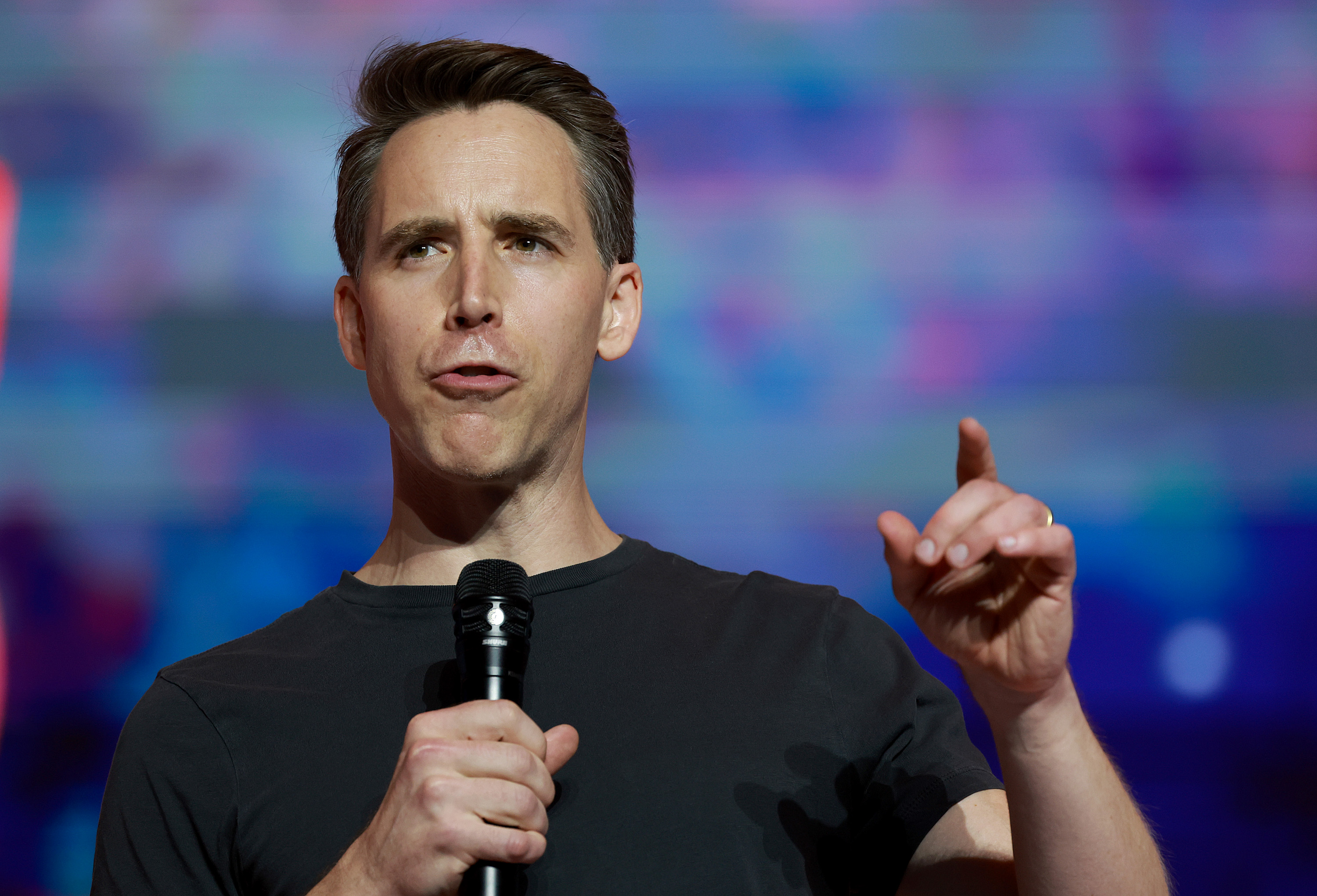 Republican claims that Silicon Valley Bank (SVB)—which collapsed last week—was "too woke to fail" may make for good sound bites, but they do not necessarily align with the reality of a federal intervention that looked to protect depositors while allowing the bank to fail.
Notable GOP figures were quick to blame the bank's failure, the second-largest in U.S. history, on the diversity and inclusion policies it touted. SVB described itself on its website as a "pro-woman brand," and "strongly committed to the values and policy of equal employment opportunity across our employment practices."
Elise Smith, co-founder and CEO of Praxis Labs, a company which specializes in inclusivity courses and was founded by women of color, said that such diversity policies were "crucial for navigating such unpredictable circumstances."
The failure of SVB on March 10 led to a federal intervention to guarantee the funds of depositors with the bank, as it did with Signature Bank when it failed 48 hours later. The Biden administration's pledge to cover deposits, including those exceeding the $250,000 federally insured limit, looked to limit the impact of the collapse on the wider economy.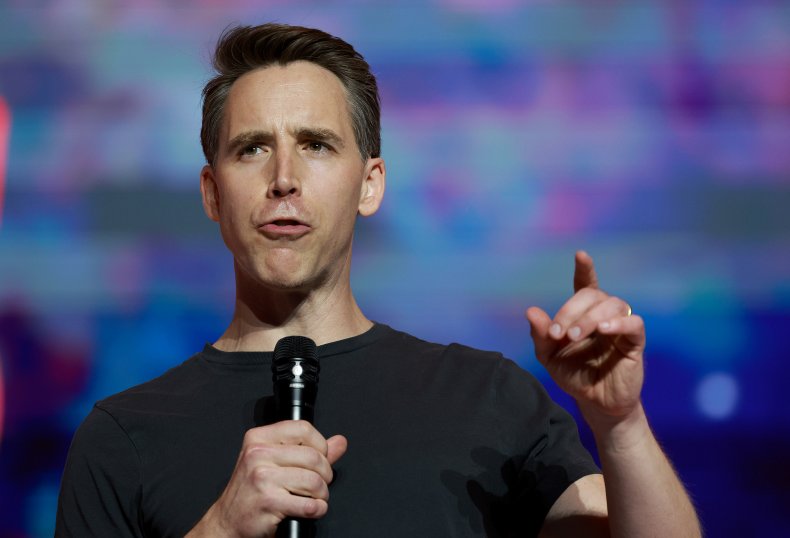 Missouri Sen. Josh Hawley speaks during the Turning Point USA Student Action Summit held at the Tampa Convention Center on July 22, 2022, in Tampa, Florida. Hawley claimed that Silicon Valley Bank's depositors were protected by the federal government as it was "too woke to fail." Joe Raedle/Getty Images
SVB had primarily served technology companies and start-ups, and there were many big brands with billions tied up in deposits, from gaming firm Roblox to streaming giant Roku, media outlet BuzzFeed and financial tech company Circle.
Analysts had warned that without government intervention, the collapse of SVB would have precipitated the closure of potentially thousands of businesses that rely on their deposits for day-to-day business.
Since its collapse, conservatives have suggested that the company's focus on so-called "woke" policies led to its failure.
"Throughout our business, we strive to build a diverse workforce without regard to sex, race, color, age, national origin, religion, sexual orientation, disability status, pregnancy, gender identity, genetic information, veteran status or any other classification protected by federal, state, provincial or local law or ordinance," the company said on its diversity, equity and inclusion (DEI) page.
"They're so concerned with DEI and politics and all kinds of stuff," Florida Governor Ron DeSantis, a likely Republican presidential candidate, told Fox News on Sunday. "I think that really diverted from them focusing on their core mission."
Senator Josh Hawley, a Missouri Republican, went a step further. On Thursday, he claimed to NBC that the bank had been bailed out by the federal government, and this had been done because it was "too woke to fail."
Referring to the bank's investment in climate change solutions, he said this meant SVB was "really politically connected and pursuing an agenda, which I'm sure that they put forward to people here, who see that, 'This is important, we've invested all this stuff, you can't let this go under!'"
"My view is they should be treated like everybody else," Hawley added.
"You only get protection if you're a woke billionaire who gives a lot of money to Democrats," Hawley told Fox News on Thursday. "Why is this bank getting bailed out?" he added. "Because it's a bunch of woke billionaires."
But Praxis Labs' Smith rejected that view.
"It's disappointing to hear blame put on SVB's investment in diversity, equity, and inclusion (DEI) as a reason for its collapse," she told Newsweek. "What we hear from people-focused leaders is the opposite: our current market uncertainty and the continuous societal unrest actually underscore the importance of continuing to invest more in people and DEI efforts.
"It's 'human skills' like empathy, collaboration, and inclusive leadership that are crucial for navigating such unpredictable circumstances and instilling resilience in teams," she added.
Federal regulators closed SVB after a run on the bank in which depositors rushed to withdraw their funds all at once. This was sparked by an announcement two days earlier that it had sold securities at a loss to plug a hole in its finances, according to CNN.
The hole emerged after the Federal Reserve drastically increased interest rates to tackle inflation, which also saw bond prices fall. SVB was among many banks that invested in government bonds when interest rates were close to zero during the pandemic.
While the Federal Deposit Insurance Corporation (FDIC) protected the deposits of SVB's clients over the usual insured limit, it did not bail the bank out. Instead, its depositors' accounts were moved to a new "bridge bank" run by the federal government with a new CEO. The same occurred with Signature Bank.
While SVB touted its DEI credentials, many of its customers were small businesses and scores of everyday banking customers. Even among the billionaires who were clients, some were rather the opposite of Democratic donors.
Peter Thiel, the PayPal and Palantir co-founder—who has been a major backer of Republican politicians, including former President Donald Trump and Hawley himself—told the Financial Times that he had $50 million of his own funds "stuck" in the bank.
Newsweek reached out to Hawley's office via email for comment.
Contrary to Republican claims, Heather Shen, Praxis Labs' co-founder and chief product officer, suggested that SVB may not have been inclusive enough.
"Study after study shows that greater diversity and inclusion lead to better business outcomes," she told Newsweek. "Failing to embrace diverse perspectives leads to missed opportunities to create impactful products and services that speak to and drive value for everyone."
A 2020 report by consultancy McKinsey found that "the relationship between diversity on executive teams and the likelihood of financial outperformance has strengthened over time."
Prior to its collapse, five out of 12 of SVB's board of directors were female, and it had just one member who was a person of color. A recent diversity and inclusion report showed 46 percent of its workforce was female, as was 38 percent of its senior leadership.