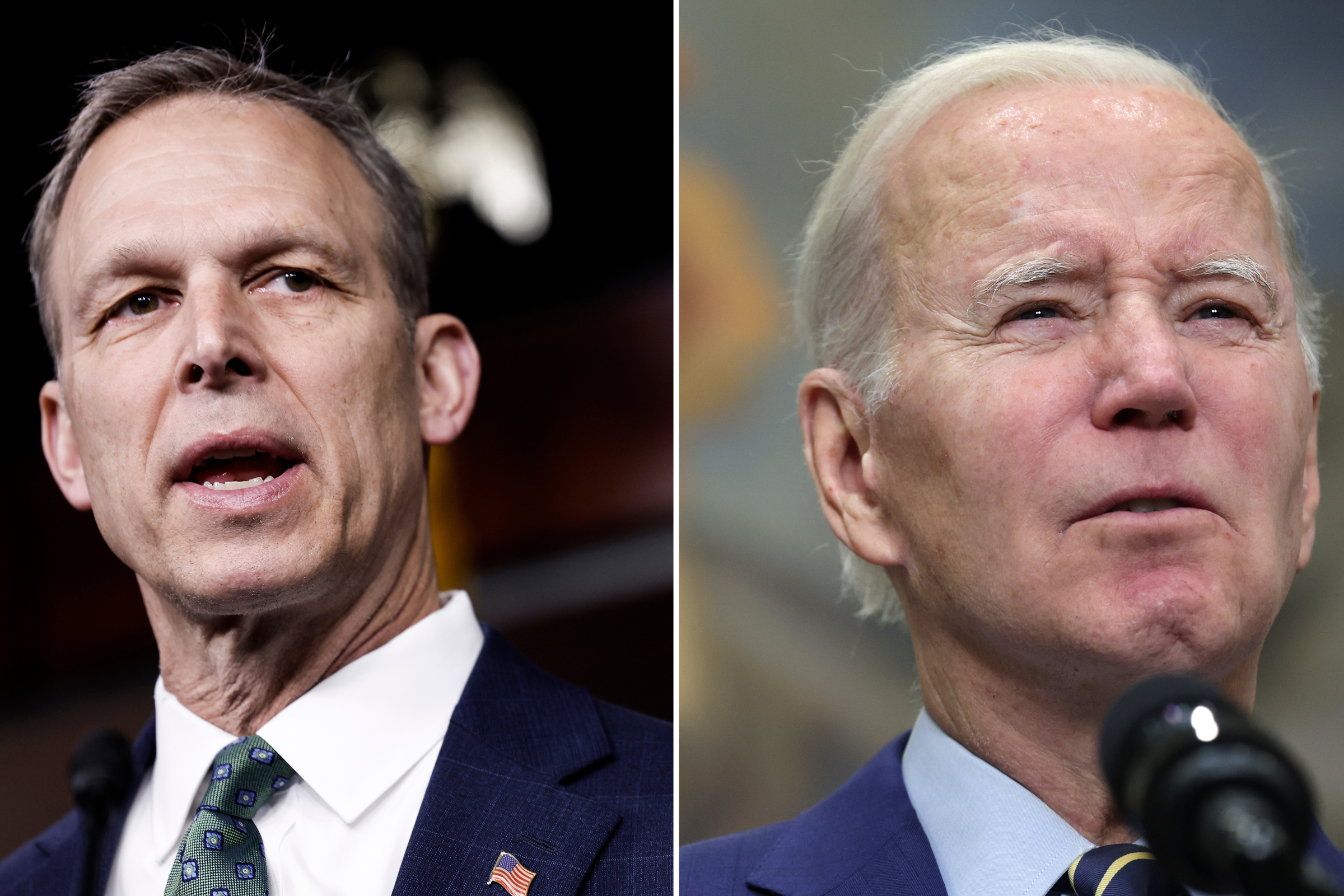 The House Freedom Caucus issued a set of demands that it says must be met for its members to vote to raise the debt ceiling.
Federal Reserve Chairman Jerome Powell recently warned of "long-standing harm" if Congress does not agree on a debt ceiling deal.
The GOP is divided over what to ask from President Joe Biden in debt ceiling negotiations.
Biden criticized the Freedom Caucus' plan, saying it does not lower the deficit.
A Friday announcement from a group of House Republicans about demands they have regarding the debt ceiling shows a divide within the GOP over what the party wants from President Joe Biden.
The House Freedom Caucus, which is considered by many to be the most conservative bloc in the House, released a set of demands that it said must be met to secure its members' votes on raising the debt ceiling limit. The demands include an end to Biden's student loan forgiveness program and removing climate change spending and an increase in IRS funding from 2022's Inflation Reduction Act.
Earlier this week, Federal Reserve Chairman Jerome Powell warned of "long-standing harm" if Congress does not agree on a deal on the debt ceiling, which sets the amount of money the U.S. government is authorized to borrow to pay for spending. If Congress doesn't agree to raise or suspend the current $31 trillion limit by the Treasury Department's summer deadline, the government risks a default. That could trigger a U.S. recession and have ramifications on markets around the world.
"America will not default on our debts unless President Biden chooses to do so," Freedom Caucus Chair Scott Perry, a Pennsylvania Republican, said during a Friday press conference.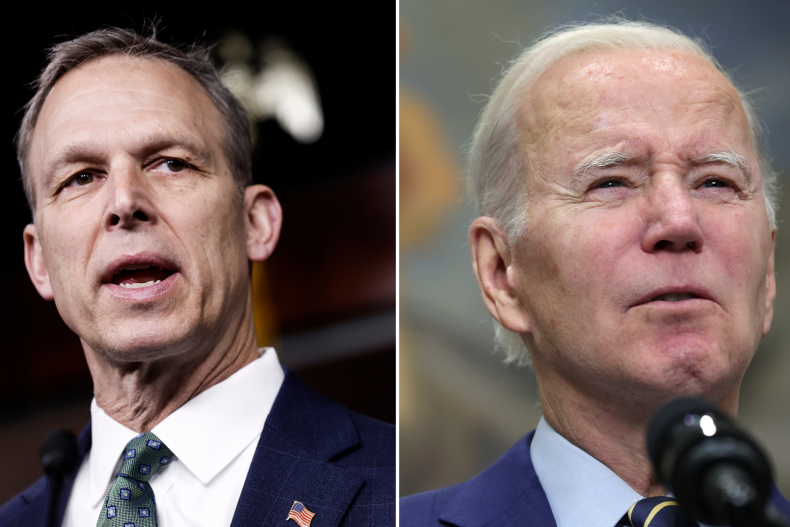 At left, House Freedom Caucus member and GOP Representative Scott Perry speaks during a Friday news conference on the debt ceiling negotiations. At right, President Joe Biden delivers remarks on Friday's February jobs report. The Freedom Caucus has released a set of demands regarding a limit on the debt ceiling. Photos by Anna Moneymaker/Alex Wong/Getty Images
However, The Washington Post reported that Republicans in Congress have not yet come to a consensus on what to ask of the White House in order to reach a debt ceiling deal, and some may feel the Freedom Caucus' demands will not help their negotiations.
The newspaper also said that political disagreements among Republicans have put House Speaker Kevin McCarthy in a bind, as "GOP lawmakers have yet to rally around a single set of demands."
To pass a partisan budget blueprint or reach a deal with the president, McCarthy will need the votes of House Freedom Caucus members, which includes such prominent conservatives as Representative Marjorie Taylor Greene of Georgia and Representative Lauren Boebert of Colorado. In January, holdouts from the caucus forced the California Republican to go through 15 rounds of voting before he was named speaker.
On Thursday, Biden released his $6.9 trillion budget blueprint, which includes measures to reduce the deficit by $3 trillion over 10 years. Republicans have announced they will release their own spending blueprint in the spring, with deeper cuts for the 2024 fiscal year.
Republican Representative Jodey Arrington of Texas, the chairman of the House Budget Committee, said the GOP plan could contain $150 billion in cuts. But in a sign of a possible fissure in the party, GOP Representative Ralph Norman of South Carolina said cuts should be deeper.
"We have to go over the $200 billion mark to make a difference," Norman, who is also a Freedom Caucus member, told the Post.
NBC News reported that Perry was asked by reporters if McCarthy would be able to get the votes to pass the Freedom Caucus plan. "Well, look, that's his job. Not mine," Perry said.
Meanwhile, Biden addressed the Freedom Caucus' demands while delivering remarks on the latest Labor Department data, which found the U.S. added 311,000 jobs in February as the unemployment rate rose to 3.6 percent from January's 3.4 percent.
"The idea that I'm going to agree that we start to figure out where we cut 25 percent across the board—by the way, their entire program does not lower the deficit one single penny," Biden said.
The president added, "We just have a very different value set."
Newsweek reached out to the White House, McCarthy and Perry via email for comment.