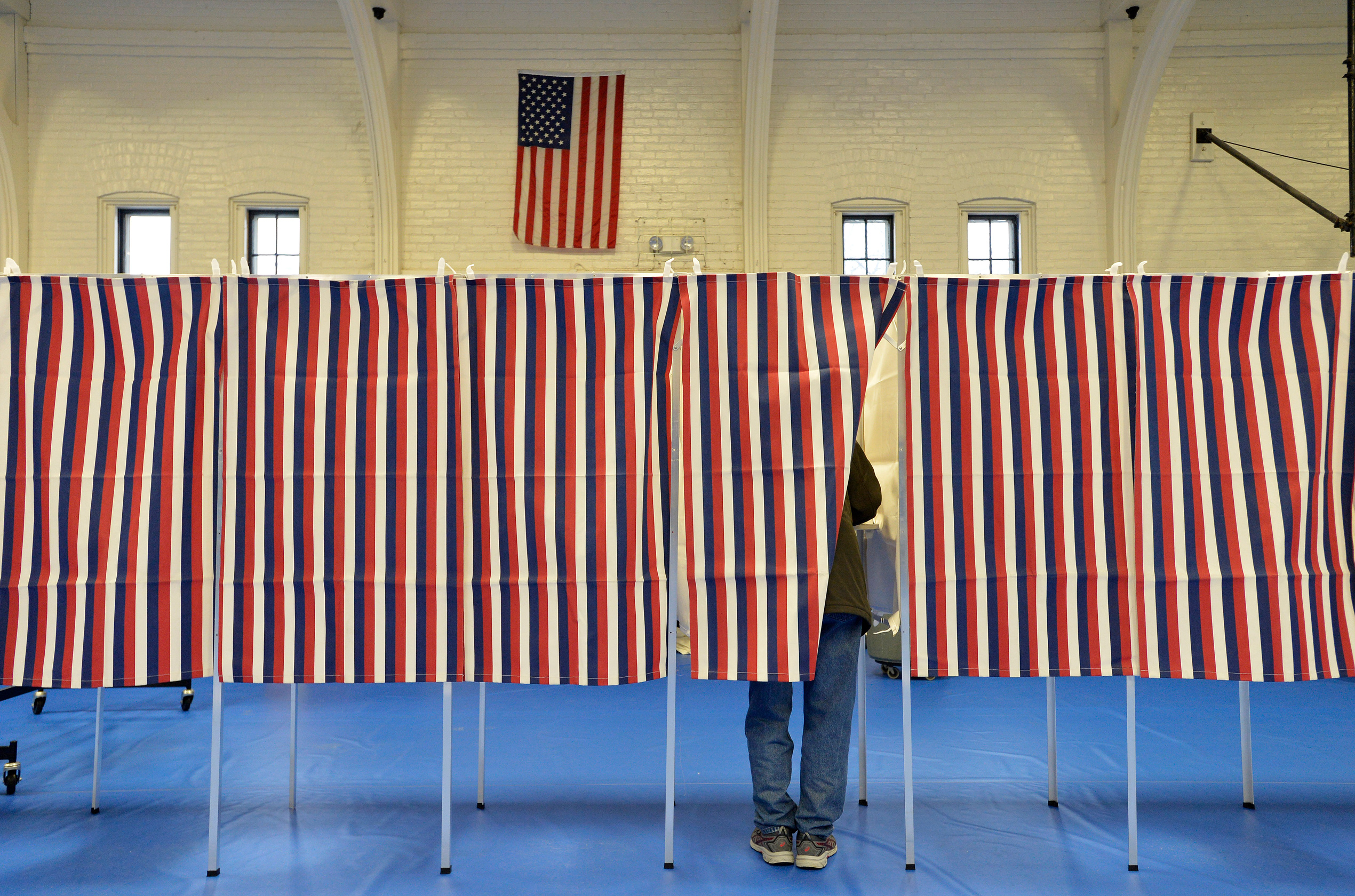 A new poll surveying American citizens on abortion rights might be a grim omen for GOP chances in 2024 as the party continues to pursue restrictions.
Released on Thursday, the poll was conducted by the Public Religion Research Institute and asked over 20,000 Americans from every state various questions about their stances on abortion. It was conducted over the course of past year starting in March, a pivotal time for the national conversation, as the Supreme Court in June overturned national abortion protections provided by Roe v. Wade.
According to the survey, nearly two-thirds of respondents, 64 percent, said that abortion should be legal in every case or almost every case. Conversely, only 7 percent said that abortion should be illegal in all or most cases.
The poll's more granular results show a troubling trend for the Republican Party heading into the 2024 election cycle, with a NBC News deep dive finding that every swing state that flipped from Trump to Biden in the 2020 presidential race has clear majority support for abortion in all or most cases.
Those statistics include 62 percent in Arizona, 57 percent in Georgia, 66 percent in Michigan, 61 percent in Pennsylvania, 64 percent in Wisconsin, and a considerable 80 percent in Nevada.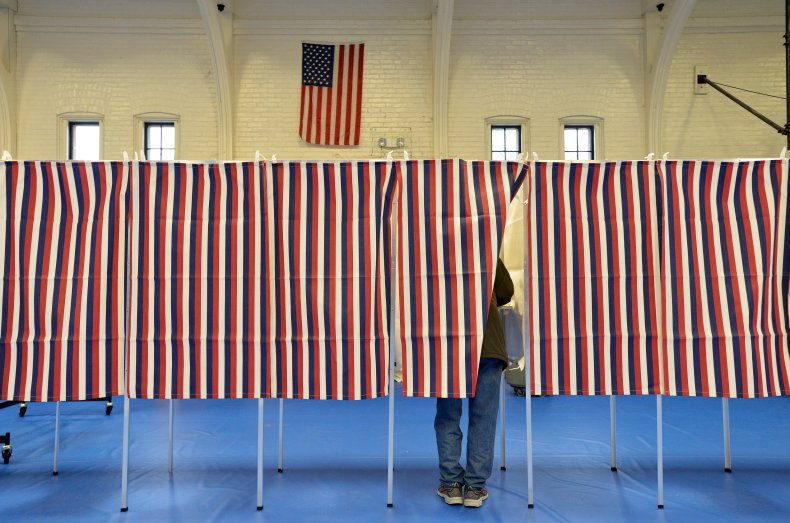 Voting booths fill the Ward Five Community Center during the New Hampshire primary in Concord, New Hampshire, on February 11, 2020. A new poll surveying American citizens on abortion rights might be a grim omen for GOP chances in 2024 as the party continues to pursue restrictions. Joseph Prezioso/AFP/Getty
Furthermore, the analysis found similar majority support in states where key Senate races are set to be held in 2024: 64 percent in Montana, 66 percent in Ohio, and 57 percent in West Virginia.
In fact, the poll found majority support for abortion in 43 states, as well as the District of Columbia. Only a few solidly red states were found to have a majority of opposition: Arkansas, Idaho, Mississippi, Oklahoma, South Dakota, Tennessee and Utah.
The overturning of Roe v. Wade last year sent a political shockwave through U.S. voters. While the negative influence of former President Donald Trump was the key talking point following the GOP's lackluster midterm performance in November, the threat to abortion rights was also commonly cited as a motivating factor for voters.
In the wake of the overturning of Roe, numerous GOP-controlled states moved swiftly to enact strict new rules against abortion. Some already had "trigger laws" on their books that automatically went into effect following the Supreme Court decision.
Despite polls showing consistent support for abortion rights across the country, Republican lawmakers have largely remained committed to pursuing anti-abortion legislation.
The likes of Senator Lindsey Graham and former Vice President Mike Pence, a possible 2024 presidential candidate, have spoken in support of an abortion ban at the federal level. President Joe Biden has, conversely, pledged to veto any such legislation passed by Congress, firmly entrenching the issue into the partisan divide.
Newsweek reached out to the Republican and Democratic national committees for comment.