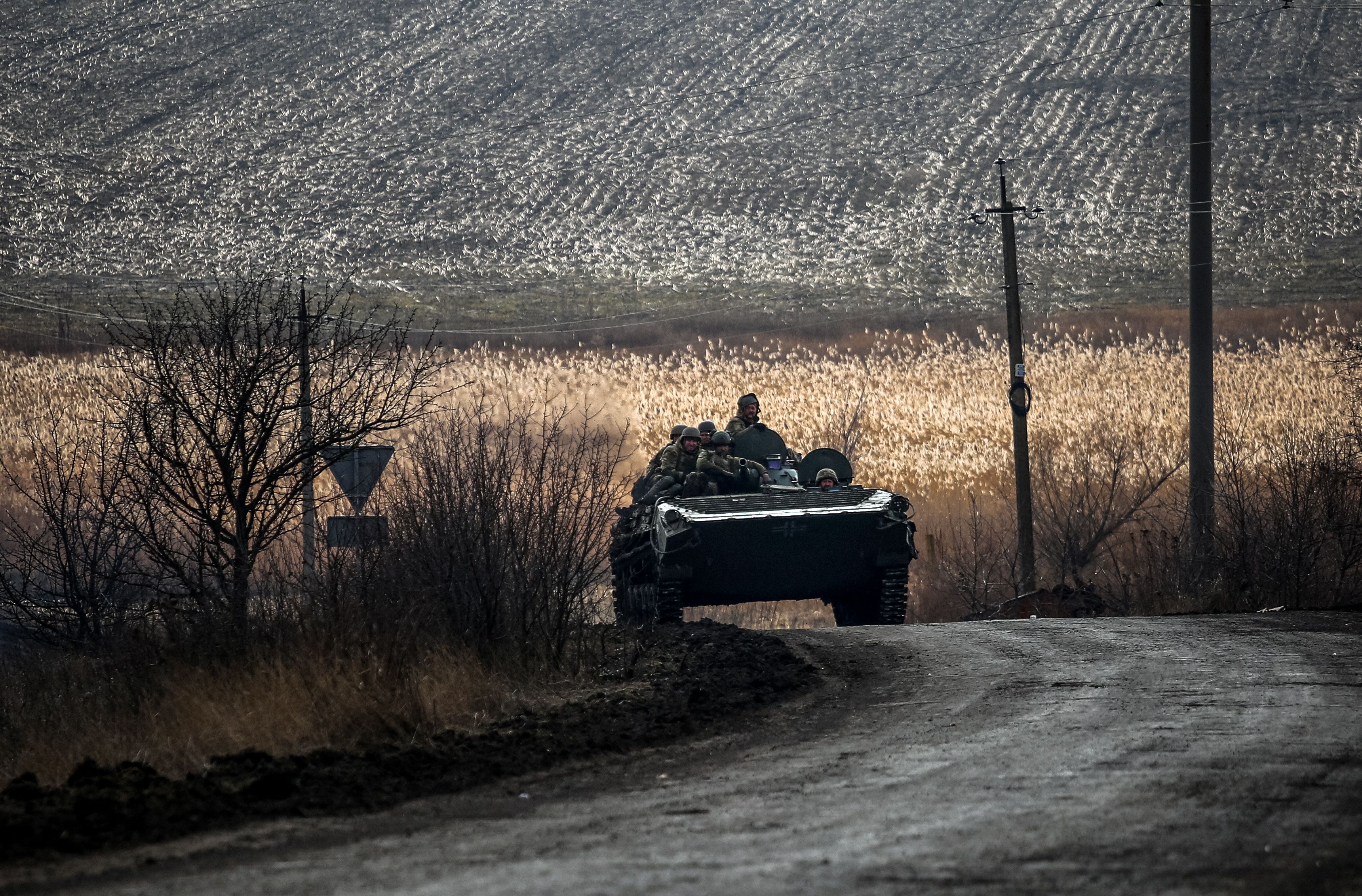 Multiple vehicles and weapons belonging to the Russian army were destroyed on Friday, according to new figures reported by the Ukraine Defense Ministry.
On Twitter, the ministry said Russia lost 23 vehicles, including seven tanks, six armored vehicles, one fighter jet, six vehicles and fuel tanks, and three specially equipped vehicles. Weapons-wise, the army reportedly lost 34 cruise missiles, 10 artillery systems, nine drones, three multiple-launch rocket systems (MLRS), and two air defense systems.
In addition, an estimated 870 personnel were killed or wounded, bringing the total number of Russian casualties to 156,990 since February 24, 2022, when the war first started, according to Ukraine on Friday. Newsweek was unable to independently verify these numbers.
The newest battlefield losses follow months of fighting in Bakhmut, the Ukrainian city in the Donetsk region that has become synonymous as the epicenter of major casualties on both sides. Both Russia and Ukraine have acknowledged the importance of Bakhmut and pledged to remain there as long as it takes, with Ukrainian President Volodymyr Zelensky recently proclaiming the city's importance in the war's larger context.
"It makes great difference to me
That evil folk and wicked men
Attack our Ukraine, once so free,
And rob and plunder it at will.
That makes great difference to me."
Taras Shevchenko

Total combat losses of the enemy from February 24, 2022 to March 10, 2023: pic.twitter.com/rGHcDevAjw

— Defense of Ukraine (@DefenceU) March 10, 2023
The Wagner Group, a paramilitary unit that is comprised of mercenaries headed by Yevgeny Prigozhin, a Russian oligarch and ally of Russian President Vladimir Putin, "appears to have entered a temporary tactical pause," according to the Institute for the Study of War (ISW) on Thursday.
Prigozhin has gone public with various grievances, most recently claiming that official Russian communication channels have cut him and his group off due to public calls for more ammunition.
However, Michael McFaul, former U.S. ambassador to Russia, expressed wariness concerning Ukraine's ability to "hold on and to keep us engaged in the long haul," as he told David Axelrod, a former adviser to President Barack Obama, on Thursday's podcast episode of the Axe Files.
The Ukrainian city of Vuhledar, the location of a failed three-week offensive by Russia, may draw more attention as Bakhmut remains a general stalemate, according to the ISW. It could lead to more unsuccessful Russian missions in the region, the U.S.-based think tank wrote in its latest assessment, based on "persistent personnel and ammunition issues [that] will likely continue to constrain Russian forces from advancing."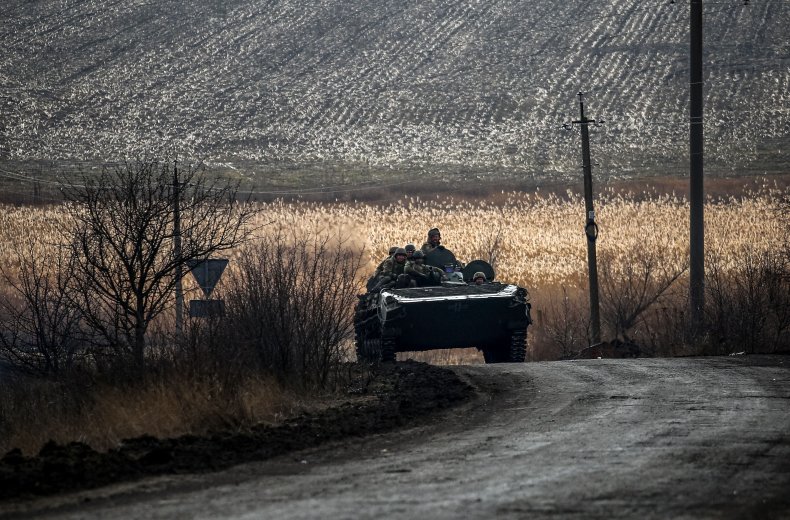 Ukrainian servicemen ride atop a tank near the frontline city of Bakhmut on Friday. Multiple vehicles and weapons belonging to the Russian army were destroyed on Friday, according to new figures reported by the Ukraine Defense Ministry. ANATOLII STEPANOV/AFP via Getty Images
Mikhail Alexseev, a political science professor at San Diego State University, told Newsweek on Friday that he concurs with the ISW's assessment "for now," but says other factors must be considered.
"Ukrainian forces have been countering over a hundred attacks along this front daily for many days now," he said. "So far, setbacks at Vuhledar have not resulted in fewer attacks elsewhere. In the north, Russia has made some gains going toward Kupiansk and Lyman—potentially putting back in play cities Ukraine recaptured in its northern counteroffensive last year."
Russia's actions in Bakhmut reflect on their tactics along that entire front, Alexseev added.
"They push with numbers, but they also constantly probe for weak spots and shift accordingly," he said. "When they couldn't take Bakhmut after months of attacks, they reconcentrated and took Soledar and then pushed toward Bakhmut from there."
Newsweek reached out to the Ukrainian and Russian defense ministries by email for comment.