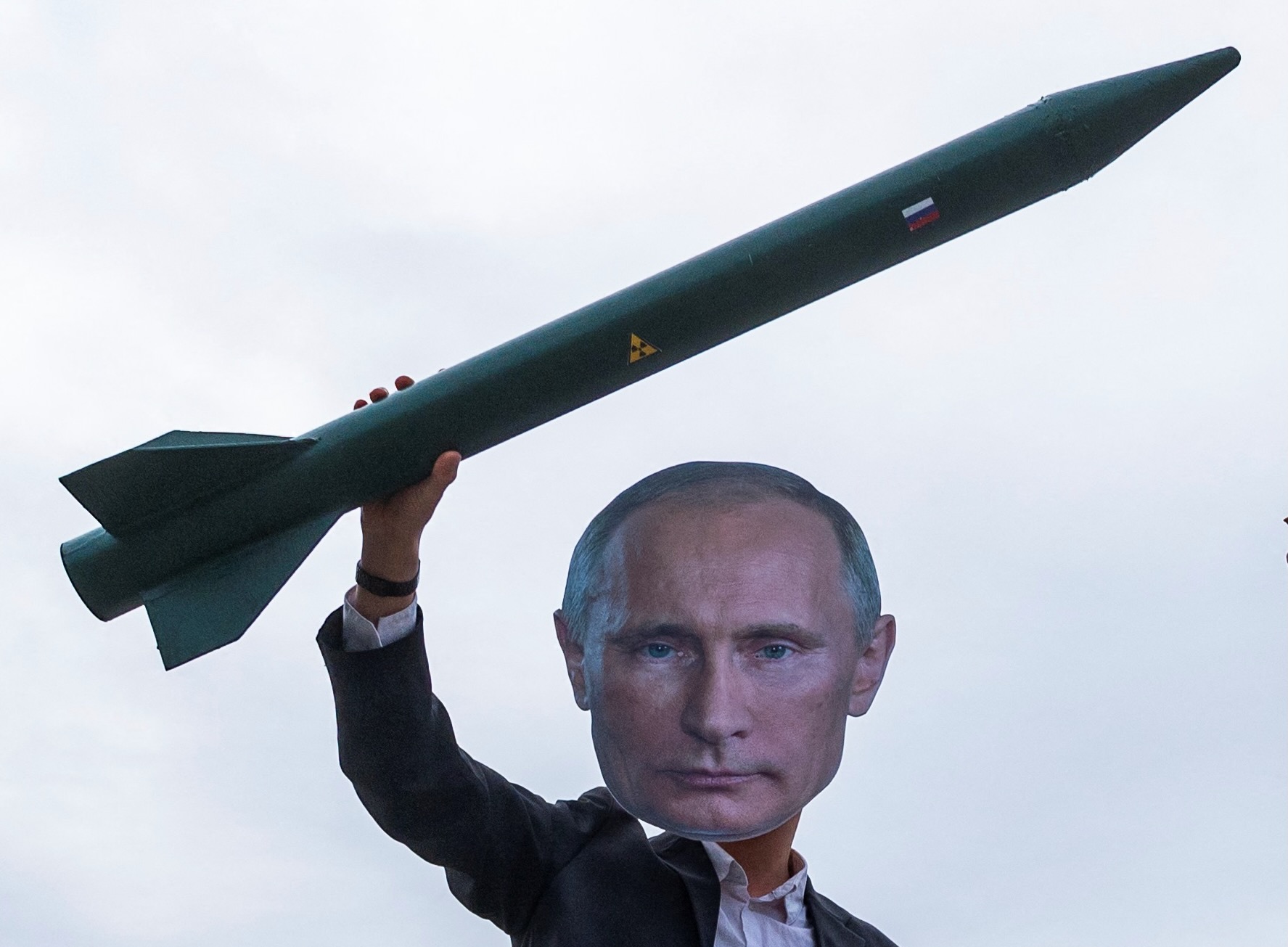 Russia's threats to use nuclear weapons in the Ukraine war are part of an "information operation" and "extraordinarily unlikely" to come to fruition, according to the Institute for the Study of War (ISW).
A report published by the U.S.-based think tank on Tuesday cited testimony from U.S. Undersecretary of Defense for Policy Colin Kahl, who said he did not think Russia using nuclear weapons was "likely" during a House Armed Services Committee hearing earlier in the day.
ISW said Kahl's testimony was in line with its own "continued assessment that Russia is extraordinarily unlikely to use nuclear weapons in Ukraine."
"ISW has assessed that Russian invocations of nuclear threats and nuclear doctrine are part of an information operation meant to discourage Ukraine and the West but do not represent any material Russian intent to employ nuclear weapons," the ISW report stated.
Kahl said during his House testimony that he was confident Russia's military would not use the weapons due to the "severe consequences" that would follow if the weapons were used.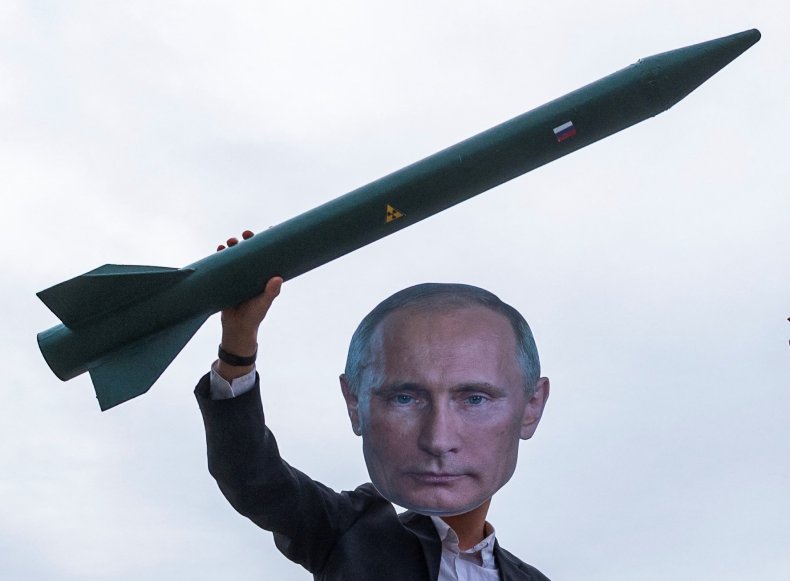 A peace activist is pictured posting as Russian President Vladimir Putin holding a nuclear missile during a demonstration outside the U.S. Embassy in Berlin, Germany on January 27, 2021. U.S.-based think tank the Institute for the Study of War said on Tuesday that Putin was "extraordinarily unlikely" to follow through with threats to use nuclear weapons amid the war in Ukraine, calling the nuclear rhetoric part of a Russian "information operation." JOHN MACDOUGALL/AFP
"We've made it very clear to Russian leadership at the highest levels… that any use of nuclear weapons in Ukraine, on any scale, would be considered a world-changing event that would bring about severe consequences far in excess of anything the Russians have experienced to date," Kahl said.
"A lot of the restraint we've been operating under would no longer [apply] in a world where Russia crossed that threshold," Kahl said. "But the good news is I don't think they're likely to [use nuclear weapons]."
Last week, Putin announced that Russia was suspending its participation in the New Strategic Arms Reduction Treaty (START), the last nuclear weapons agreement that was shared between the U.S. and Russia.
Putin suggested the possibility of using nuclear arms in Ukraine during a televised speech last September, insisting that it was "not a bluff" that he would "without doubt use all available means to protect Russia and our people."
Some have expressed particular concerns that Russia could resort to nuclear war if Ukrainian President Volodymyr Zelensky makes good on his threat to retake the Russian-occupied territory of Crimea.
However, former Russian diplomat Boris Bondarev recently told Newsweek that Putin's nuclear rhetoric throughout the year-long war has been a "bluff" that should be dismissed by Ukraine and Western allies.
"[Putin's] bluffing and we know that he has bluffed about nuclear threats," Bondarev, who resigned over the invasion of Ukraine, said during a phone interview last week. "Ukrainians recovered some parts of their territory, and there was no nuclear retaliation."
"If you're afraid of Putin using nukes, then you already lose the war against him and he wins," he added. "If Putin threatens to use nukes, OK, threaten him back."
Newsweek has reached out to the Russian Ministry of Defense for comment.