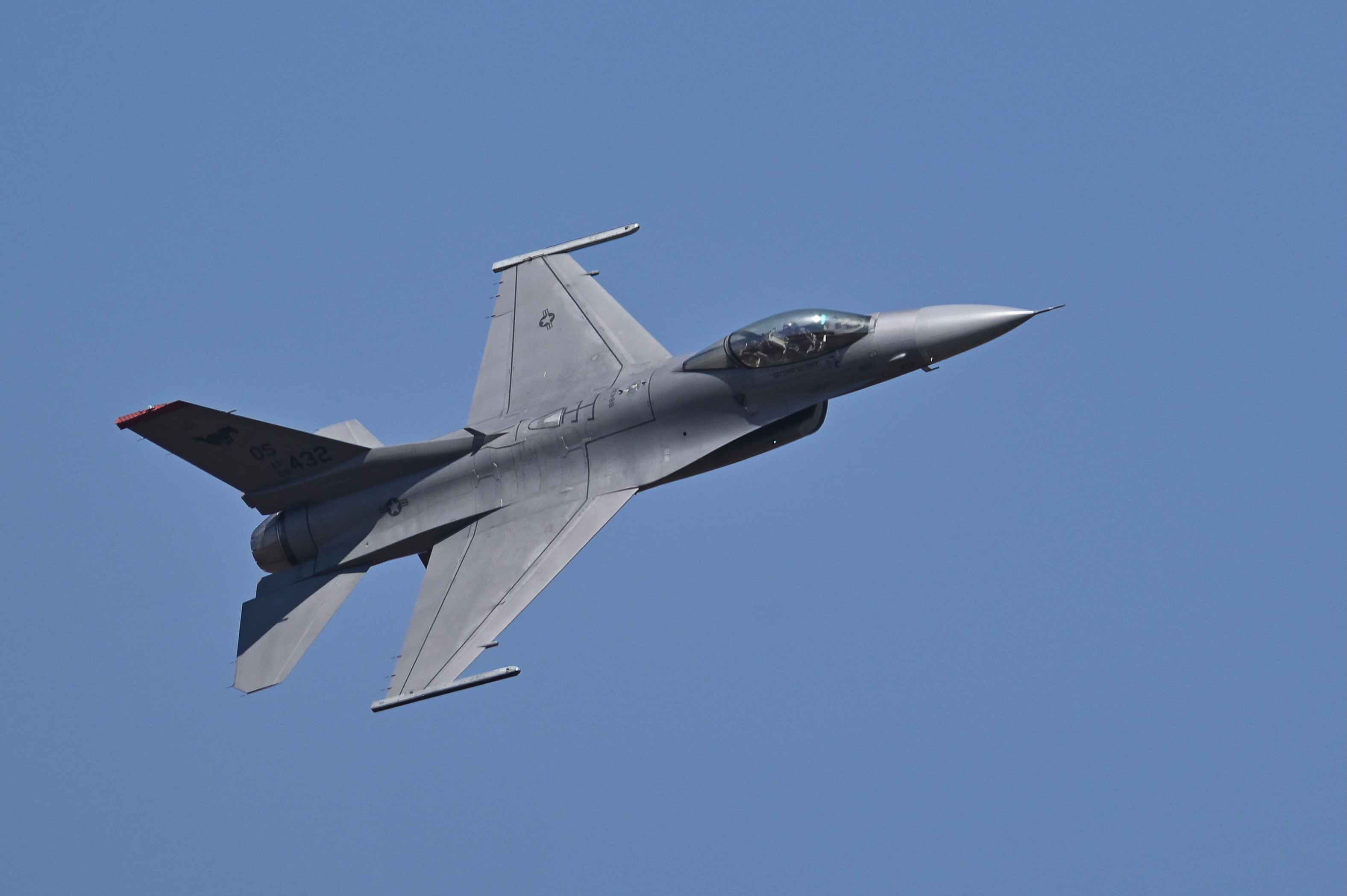 Russian forces unleashed an onslaught of technologically advanced missiles across Ukraine earlier this week that included a nuclear-capable air-to-surface missile one expert told Newsweek could "fundamentally change" the dynamic of the war.
On Thursday morning, the Ukrainian General Staff of the Armed Forces claimed approximately 81 Russian rockets had struck several critical energy and civilian targets across the country.
Though General Valery Zaluzhny, the commander-in-chief of Ukraine's armed forces, claimed the country's air force had succeeded in shooting down 34 of the cruise missiles, dispatches from the Ukrainian front included reports of Russia deploying six Kinzhal ballistic missiles in Russia's "retaliatory strike" against Ukraine, which Ukrainian officials claimed had the ability to elude Kyiv's existing air defenses.
"This is an attack like I don't remember seeing before," Yurii Ihnat, a spokesman for the Air Force Command of Ukraine, said on Ukrainian state television Thursday morning. "So far, we have no capabilities to counter these weapons."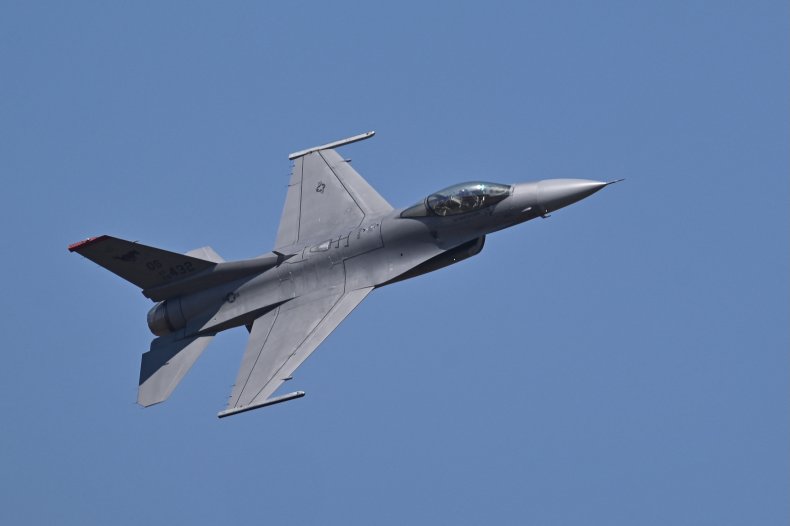 A US Air Force's (USAF) F-16 Fighting Falcon fighter jet flies past during the second day of the 14th edition of Aero India 2023 at the Yelahanka Air Force Station in Bengaluru on February 14, 2023. The Biden administration has regularly declined Ukrainian requests to provide the jets out of fear it could escalate the country's current conflict with Russia. Manjunath Kiran/AFP via Getty Images
And that's saying something. Air defenses over Ukraine notably received a substantial upgrade from the U.S. Department of Defense last year, including shipments of "Sea Sparrow" missile batteries capable of shooting faster-moving aerial targets alongside standard-use National Advanced Surface-to-Air Missile Systems that have been in-deploy across Ukraine since last year.
The use of the Kinzhal missile, one former U.S. Air Force Colonel told Newsweek, could likely be seen as a new escalation by Russia in the war.
"The use of a hypersonic missile is clearly an escalatory move by Russia," former Air Force Colonel and defense expert Jeff Fischer told Newsweek. "The Kh-47M2 fundamentally changes the war. It's likely Ukraine is unable to counter it. Further, it's also a challenge for the U.S. In May 2022, President Biden commented on the Kh-47M2, saying the missile is 'almost impossible to stop.'"
Their use also comes at a time Ukraine has sought additional weaponry from partners in NATO to counter those threats that some believe would be seen by Russia as an effort to escalate the war, potentially expanding the conflict's reach outside of Ukrainian borders.
In recent weeks, Ukrainian officials have begun pressuring the United States to provide its air force with more advanced aircraft like the F-16—a request President Joe Biden has so far resisted. Late last month, national security adviser Jake Sullivan told CNN in an interview that the Biden administration was "taking a very hard look at what it is that Ukraine needs for the immediate phase of the war that we're in" and determined that F-16 fighter jets do not meet that requirement.
"If there is one thing the last year of the war taught, it is that contemporary air warfare favors mobile, ground-based air defenses over expensive, fixed-wing aircraft," Air Force Colonel Maximilian Bremer and Kelly Grieco, an assistant professor of military and security studies in the Department of International Security at the Air Command and Staff College, wrote in an op-ed for Defense News about F-16 talks in January. "Any attempt by Ukraine to gain air superiority would be a costly mistake, one that it can ill afford to make given Russia's still sizable quantitative edge."
"Ukraine would not only be ceding its defensive advantage and playing to Russia's strength, but it would also almost certainly fail to achieve its military goal—achieving air superiority over Ukraine," the added.
However, pressure on the Biden administration to provide the jets is mounting. In recent weeks, a number of senior military leaders have appeared to endorse the idea publicly while, last week, NBC News reported a pair of Ukrainians were "undergoing an assessment" in the U.S. to see how long it would take them to complete training on aircraft including the F-16.
Whether the use of a new, seemingly unstoppable weapon by Russia is enough to merit the supply of F-16s, Fischer said, is another story. Particularly given the Biden administration's desire to expand the scope of a war it maintains Russia has already lost.
"The calls for the West responding with further escalation is understandable, but it's important to remain clear-minded," said Fischer. "Approving and sending 4th Gen fighters like the F-16 into Ukraine should not be seen as an ability to neutralize the threat posed by the Kh-47. Rather, F-16s and/or other fighter aircraft will provide Ukraine an ability to fight and secure Air Superiority over their sovereign land."
"Until a formidable counter to hypersonic weapon is identified (and employed), enabling Ukraine to gain Air Superiority will, to a degree, allow officials a better opportunity to discriminate and identify future Kh-47M2 attacks, providing earlier notification to the Ukrainian civilians being targeted," he added.