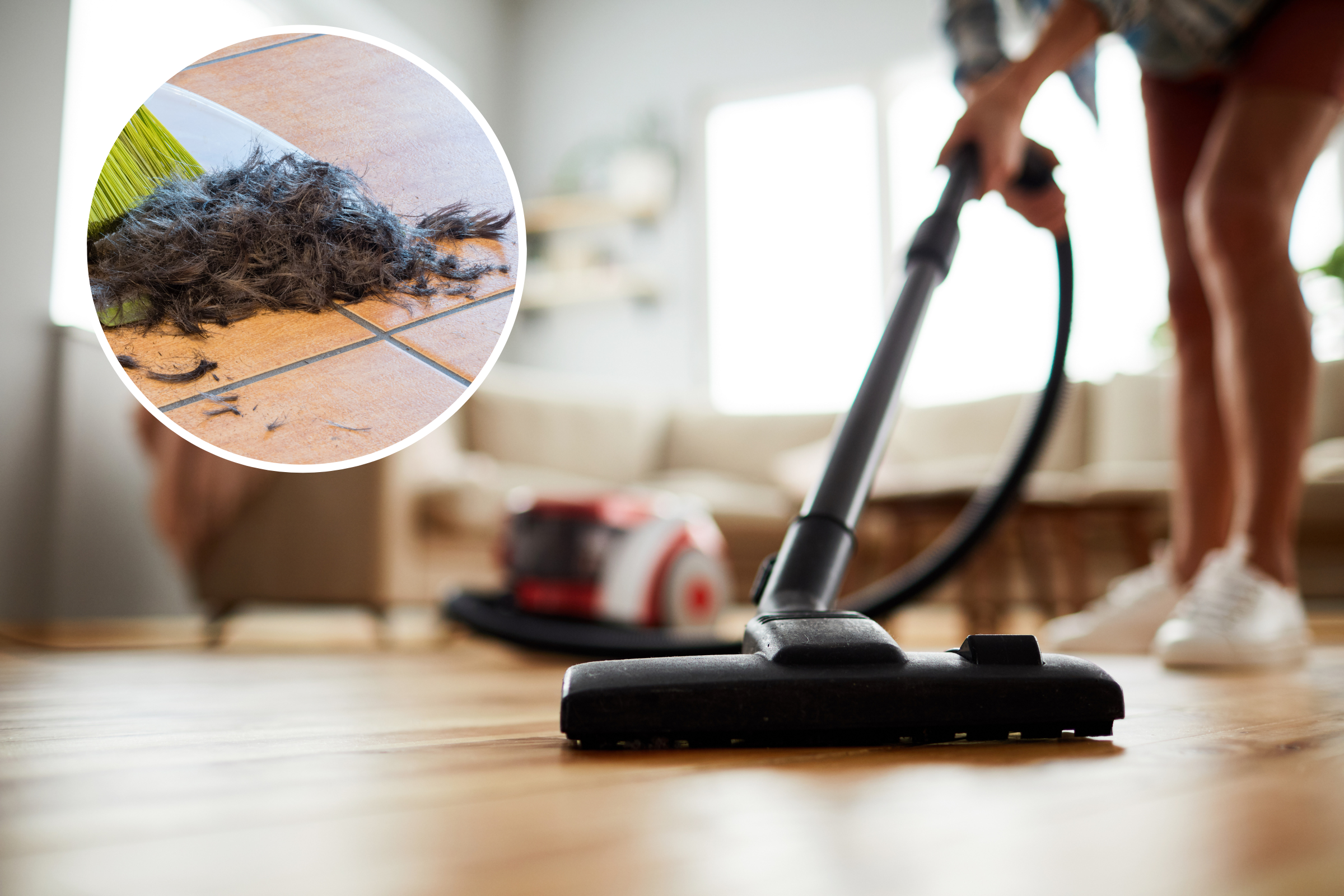 A dog owner from Germany has left the internet in stitches after posting a video vacuuming their dog's fur trims, which they shaped exactly like their dog, creating an optical illusion that lead some users to believe that it was the pet.
The video shared on TikTok on Monday, under the username Reisenschnauzer_arthur, comes with a caption that reads: "Ups."
The dog fur belongs to their schnauzer, Arthur, who is, per the poster's latest video of him on Thursday, alive and well.
According to the American Society for the Prevention of Cruelty to Animals, trimming your long-haired dog or cat's fur is especially good during summertime, but it's best to let a professional groomer do it. The ASPCA advises never to shave down to the skin or try to do it by yourself with scissors.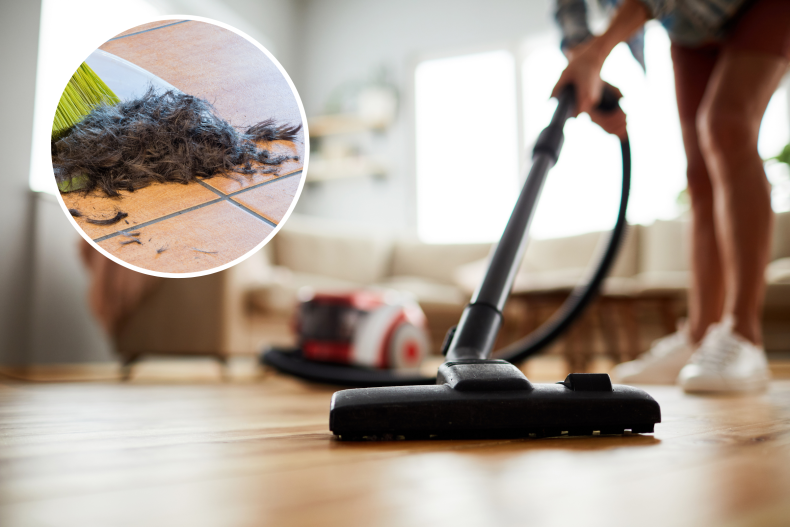 Stock image of a person hoovering hardwood floors and (inset) dog fur. A dog owner vacuuming their dog's fur in the shape of a dog has left the internet in stitches. Getty Images
Their website also states: "If you prefer not to cut your pet's hair, that's fine. Dogs with thick coats naturally shed, so they have lighter coats in the summer. Remember to regularly brush your dog's fur and bathe them frequently, as clean, brushed fur allows for better air circulation."
The video quickly gained popularity all over the internet attracting animal lovers from across the platform, and it has so far received over 10.8 million views and 105,600 likes.
One user, Bryan Thornburgh, commented: "Get your dog out of that vacuum NOW." And Kovu Greyback Lestrange wrote: "It's not real." Shannon Butenhoff said: "Giving 'is it cake?' vibes."
User Cici hunter wrote: "Perfect for April fool's day." Luke said: "nah, I think she ready to move on." Pipshirley added: "That must have been one hell of a trim." Xin said: "Where is the dog." And Jackie Morgan811 added: "that looks so familiar, I have a husky who molts 365 days a year."
User Someguy commented: "I bet this is what the dogs actually think would happen. Judging by their fear." User demonicks3 added: "hahahahahahaha you thought it was a dog too."
Angelavides719 said: "Omg I was so worried." And Arrow_Innitbruv joked: "when the landlord comes:" RedCulverG added: "Oh no fluffy!"
Deni asked: "where is the dog gone."
Newsweek reached out to Reisenschnauzer_arthur for comment. We could not verify the details of the case.
Do you have funny and adorable videos or pictures of your pet you want to share? Send them to [email protected] with some details about your best friend and they could appear in our Pet of the Week lineup.