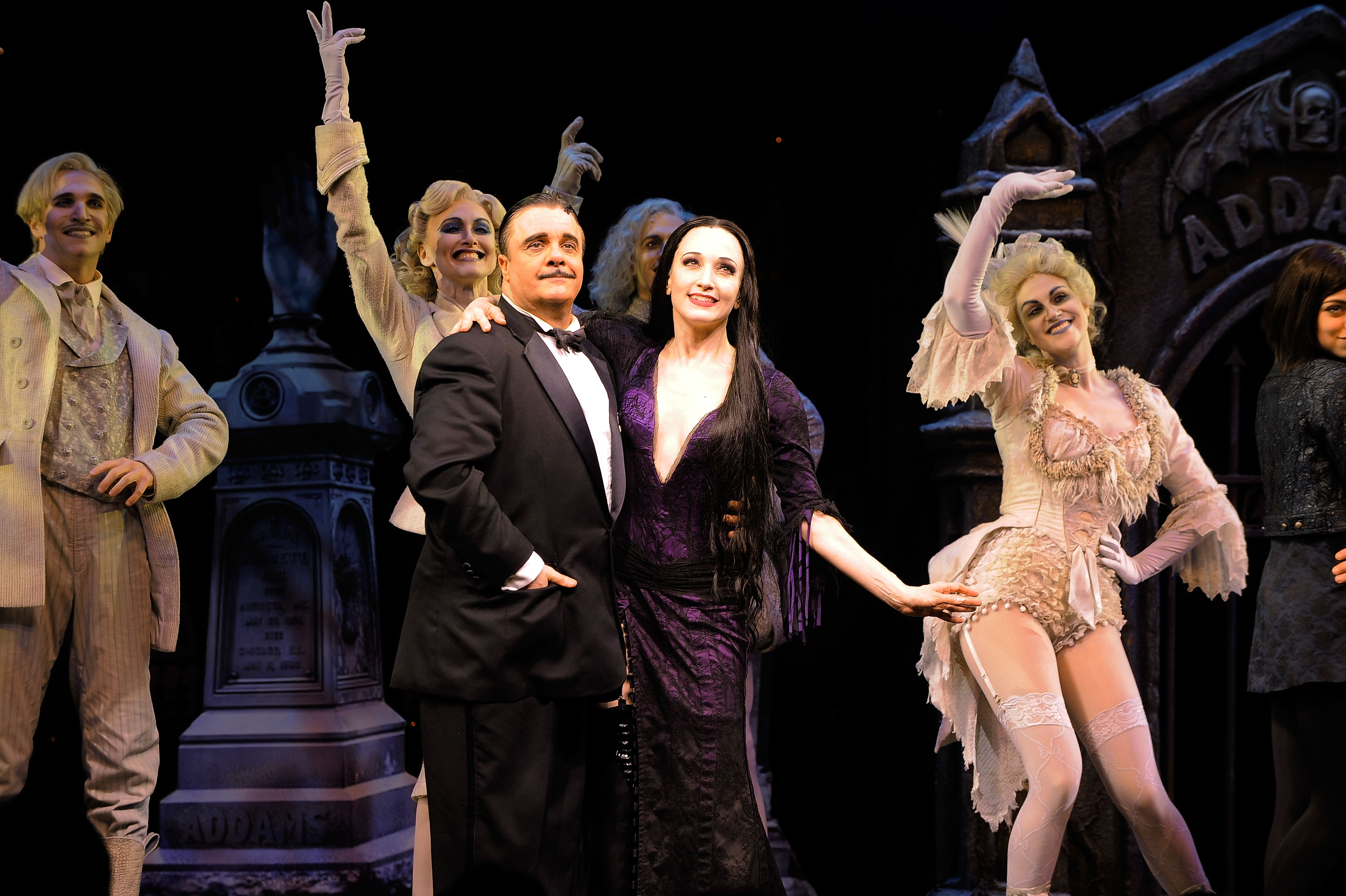 The board of Northern Lebanon School District in Pennsylvania has reportedly voted not to allow performances of The Addams Family musical in 2024, with critics arguing its themes are inappropriate for a school setting.
Board members made the decision on Tuesday night by a margin of seven votes against two, following 30 minutes of debate, reported Pennsylvania public radio station WITF. Robb Faller and Michelle Bucks were the only members who voted for the proposed performances to go ahead. Board members opposed to the play taking place pointed to its violent content, along with scenes of self-harm and children smoking.
Clashes over art in academia have caused heated political debates across the United States, with both conservatives and liberals arguing their opponents are undermining free expression with censorship.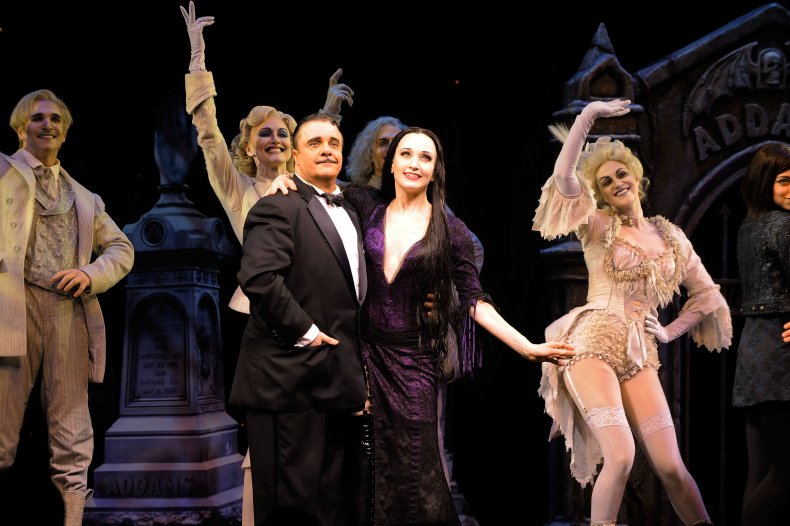 Actors Nathan Lane and Bebe Neuwirth join the cast of "The Adams Family" as they take a bow following the opening night of the Broadway production of "The Addams Family" at the Lunt-Fontanne Theatre on April 8, 2010 in New York City. The Northern Lebanon School District in Pennsylvania has voted to ban this musical from its schools in 2024, due to what they view as inappropriate content. Jemal Countess/GETTY
One of those on the board opposed to the show being performed by students was Troy Williams, who is also senior pastor at Lebanon's Calvary Church.
"The question at hand is," he said in the debate, according to WITF, "is the musical appropriate for the students, faculty, staff, parents and community at large for the Northern Lebanon School District? And the answer is no.
"There are a number of songs, scenes, lines and phrases I do not want to promote within our district."
Board President Barry Naum reportedly claimed he had personally reviewed the musical, and found 40 things that could be deemed offensive, though he insisted they didn't offend him on a personal basis.
He is quoted as saying: "I know that I would enjoy seeing this play in a community theater or some other context.
"But when it comes down to it, we are not a community theater. We are a school."
Naum noted a performance of Grease had recently taken place, with scenes viewed as problematic edited out, but argued this wouldn't be possible with The Adams Family.
He commented: "The fundamental thematic theme, for me, that I could see, was moving towards darkness, embracing death, embracing despair, embracing the pain.
"If a number of school directors for this community view this as potentially being problematic for the standards of the community then I think that's probably a good enough reason for us to go in another direction."
However, board member Bucks argued the play should be able to go ahead, pointing out it had already been performed in a number of nearby school districts.
The report said she argued: "No matter what musical we choose, somebody somewhere is going to have discomfort with it. That doesn't necessarily mean that it is inappropriate for the entire school and entire community."
Newsweek has contacted the Northern Lebanon School District for comment by email.
The Addams Family musical, written and composed by Andrew Lippa and based around the ironic characters originally created by Charles Addams, opened on Broadway in 2010. An animated movie about The Addams Family, staring Oscar Isaac, Charlize Theron, Chloë Grace Moretz and Snoop Dogg, was released in 2019.