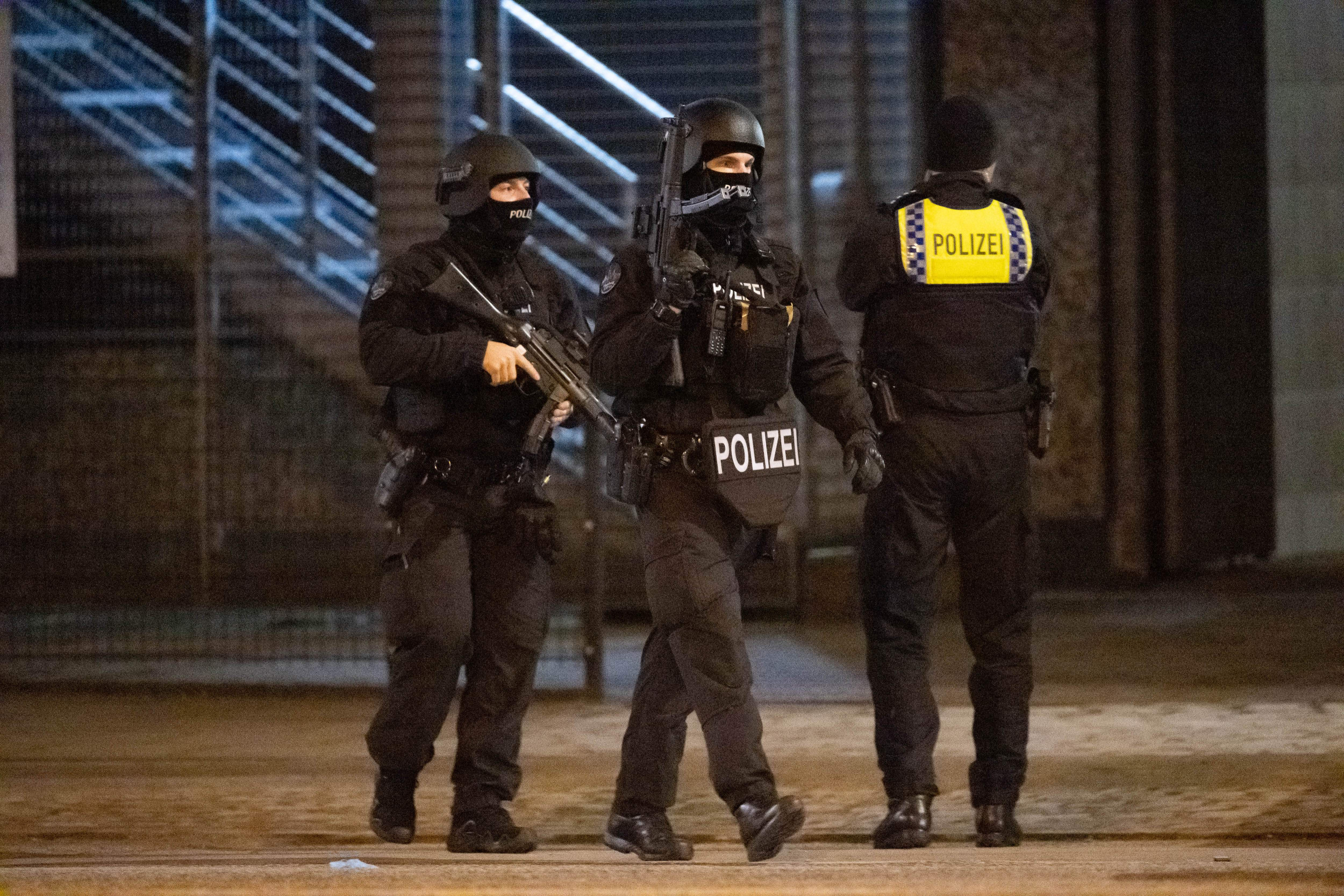 Police are continuing to investigate a deadly mass shooting at a Jehovah's Witnesses church in Hamburg, Germany, on Thursday.
The shooting, which occurred in a Kingdom Hall facility just after 9 p.m. local time, left seven people dead and at least eight others injured, according to German newspaper Bild. Hamburg police said in a tweet that one "lifeless person" who was found inside the building "could be a perpetrator."
Police said no other assailants were believed to be involved, with the area having been searched "extensively." By 3:22 a.m. local time on Friday, police operations at the scene of the shooting were being "gradually phased out," while the overall investigation continued.
An earlier tweet from Hamburg Mayor Peter Tschentscher called the shooting "shocking." He offered his "deepest condolences to the families of the victims," while stressing that authorities were working hard to "clarify" additional details of the crime.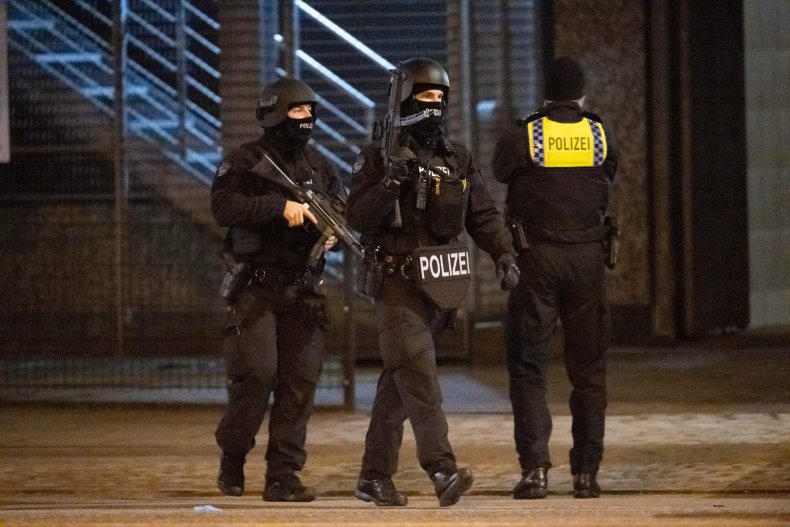 Police on Thursday respond to a mass shooting at a Jehovah's Witnesses Kingdom Hall in Hamburg, Germany, in which seven people were killed and at least eight others injured. DANIEL REINHARDT/AFP
Tweets from Hamburg's interior minister Andy Grote thanked police for responding "in a highly professional and careful manner" and emergency workers "for their quick and courageous commitment." He also offered sympathy for the victims and their families, saying that the "horrible act" had affected him "deeply,"
A potential motive for the shooting remained unclear at the time of publication. Information on the identities of the suspect and the deceased victims, as well as the status of those injured, was unavailable. Police are expected to provide more details at a press conference Friday afternoon.
The shooting reportedly occurred about two hours into a Jehovah's Witnesses event. Local newspaper Hamburger Abendblatt reported that 17 people who participated in the event escaped serious injuries and were later cared for by emergency workers.
Area resident Lara Bauch told Bild that there were four different periods when she heard "several shots" being fired, with each taking place "about 20 seconds to one minute apart."
According to Hamburger Abendblatt, the "inconspicuous" Kingdom Hall was "barely a kilometer as the crow flies" from police headquarters. The paper said the mass shooting was the "bloodiest" crime in the city in several decades.
Mass shootings are relatively rare in Germany. Prior to Thursday's bloodshed, a shooting at the University of Heidelberg left two people dead, including the perpetrator, and four others injured in January 2022.
In February 2020, a far-right extremist killed 10 people and injured five others before turning the gun on himself during a shooting spree at hookah bars in the city of Hanau.
Newsweek has reached out via email to the Embassy of Germany in Washington, D.C., for comment.