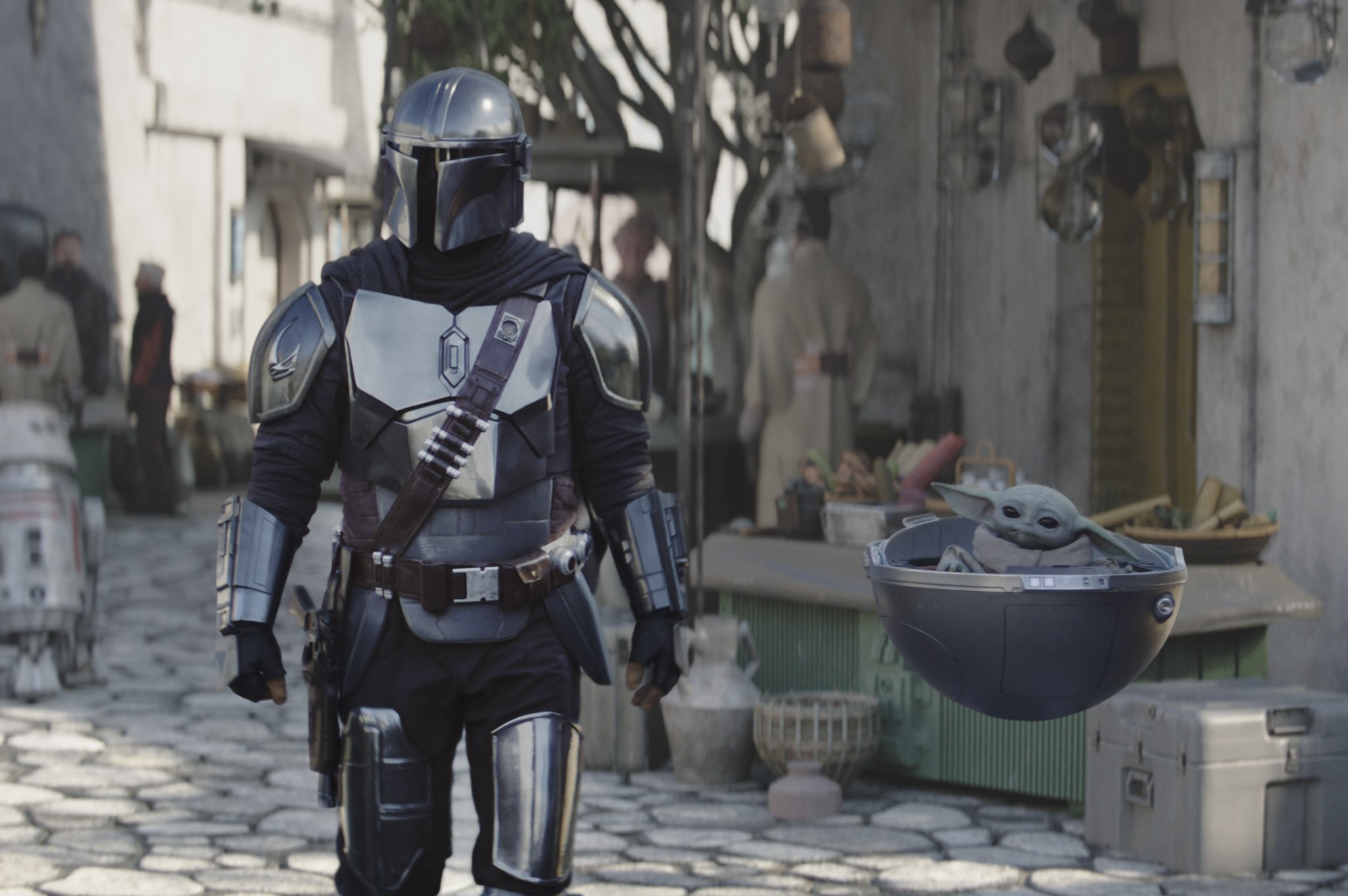 Pedro Pascal's reign on television continues as Season 3 of The Mandalorian has made its debut on Disney+.
The streaming service's first Star Wars show will deliver the next chapter in the story crafted by Jon Favreau and Dave Filoni, with Din Djarin (Pascal) and Grogu embarking on a quest to Mandalore, the homeworld of the Mandalorians.
The first episode of Season 3 landed on Wednesday, March 1 and fans will no doubt be wondering what the show's release schedule on Disney+ will be. Here is everything that you need to know.
How Many Episodes Will The Mandalorian Season 3 Have?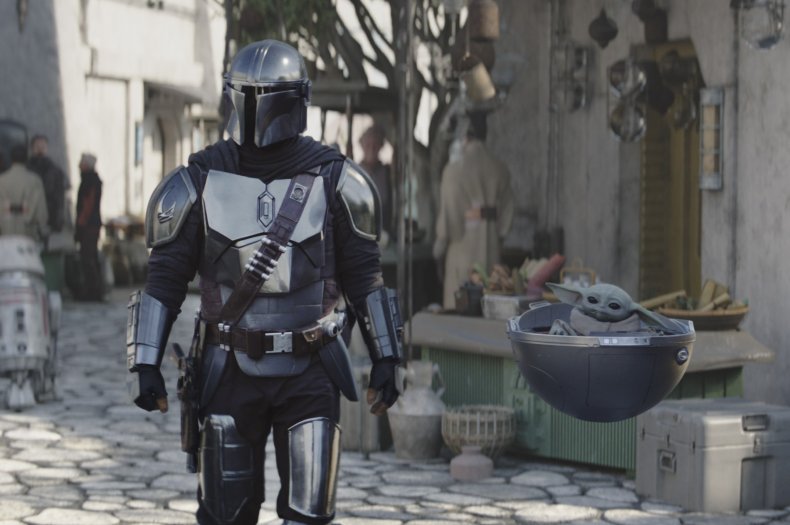 Pedro Pascal as Din Djarin in 'The Mandalorian' Season 3. Season 3 of 'The Mandalorian' has made its debut on Disney+. Lucasfilm Ltd. & TM.
The Mandalorian Season 1 and 2 had eight episodes each, and the same is true of Season 3.
In the new season, Pascal's Mandalorian is still an outcast from his clan after removing his helmet and showing Grogu, and others, his face.
Din is determined to undo his exile. He is keen to return to Mandalore to bathe in the waters of its underground mines—he hopes to be forgiven by doing so and then reinstated as a member of the Mandalorian clan.
Characters the bounty hunter is expected to encounter during his quest include Bo-Katan Kryze (Katee Sackhoff), Moff Gideon (Giancarlo Esposito), and Greef Karga (Carl Weathers).
When Will New Episodes of The Mandalorian Season 3 Come Out On Disney+?
New episodes for The Mandalorian Season 3 will air on Disney+ on a weekly basis—landing on the streaming platform on Wednesdays.
New episodes will release from March 1 to April 19, and they will also land on the platform at midnight PT, which is 3 a.m. ET, and 2 a.m. CT.
As with previous seasons, each episode will continue the tradition of being named "chapters," with Season 3 going from Chapters 17 to 24.
Each episode will also have a title, but these will not be revealed until the episode airs. Season 3's premiere episode was titled "The Apostate."
It has also already been revealed who will be working on each episode, with Rick Famuyiwa, Bryce Dallas Howard, Carl Weathers, Lee Isaac Chung, Rachel Morrison, and Peter Ramsey each taking turns in the director's chair.
Show co-creators Favreau and Filoni both continue to write for the series, with Noah Kloor joining to co-write Season 3's third episode with Favreau.
New episodes of The Mandalorian will be released as follows:
"Chapter 17" – March 1
"Chapter 18" – March 8
"Chapter 19" – March 15
"Chapter 20" – March 22
"Chapter 21" – March 29
"Chapter 22" – April 5
"Chapter 23" – April 12
"Chapter 24" – April 19
The Mandalorian Season 3 will continue airing Wednesdays on Disney+.