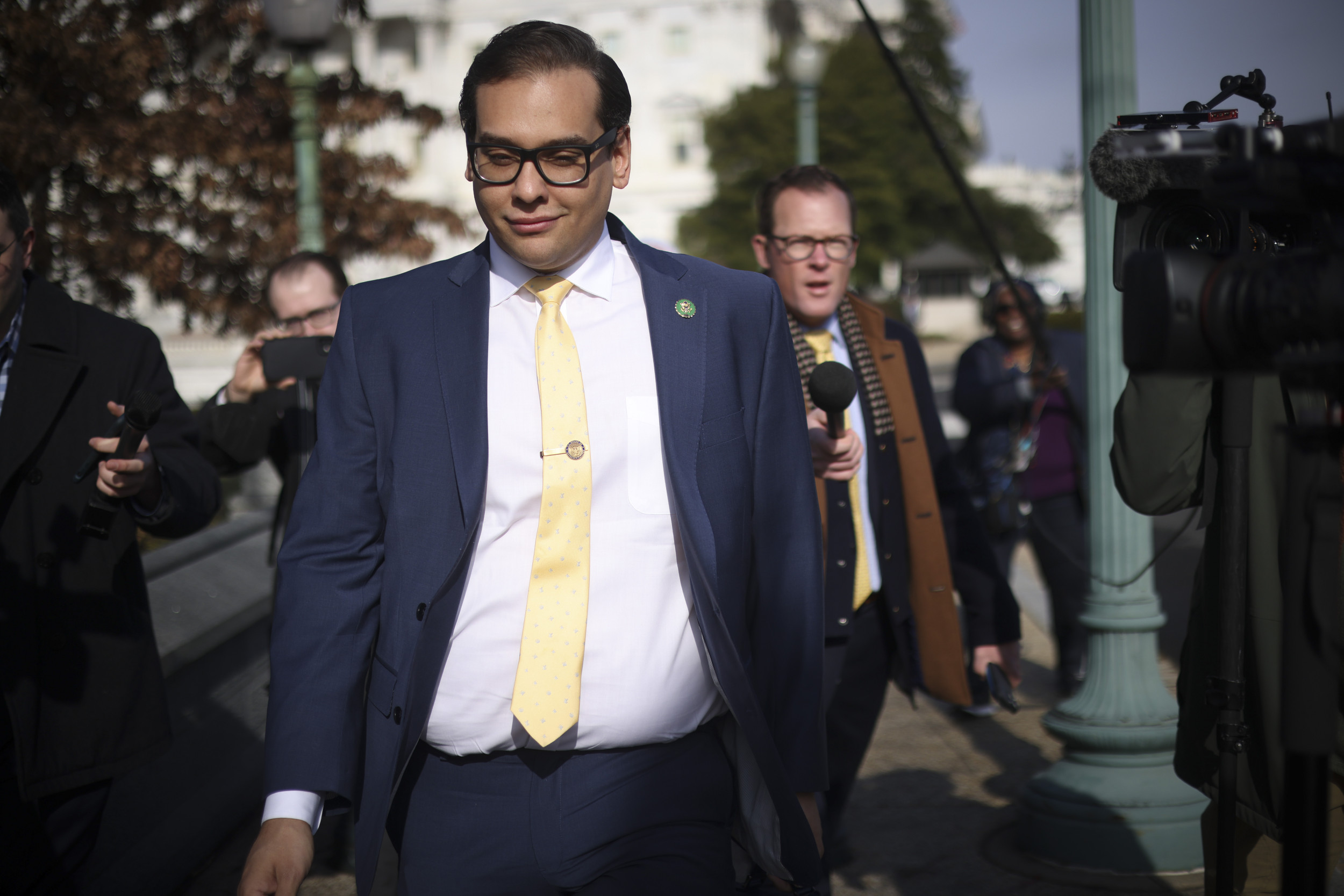 The House Ethics Committee formally announced Thursday it would be launching an investigation into embattled congressman George Santos, amid a series of scandals involving the New York Republican.
But within the laundry list of alleged transgressions, ranging from illegal political activity to running a fraudulent animal-adoption nonprofit, the probe's scope will extend to just four of Santos' alleged crimes.
In its news release announcing the investigation, the Ethics Committee said it would be looking into a narrow list of the allegations, specifically whether Santos:
engaged in unlawful activity with respect to his 2022 congressional campaign
failed to properly disclose required information on statements filed with the House
violated federal conflict of interest laws in connection with his role in a firm providing fiduciary services
engaged in sexual misconduct toward an individual seeking employment in his congressional office.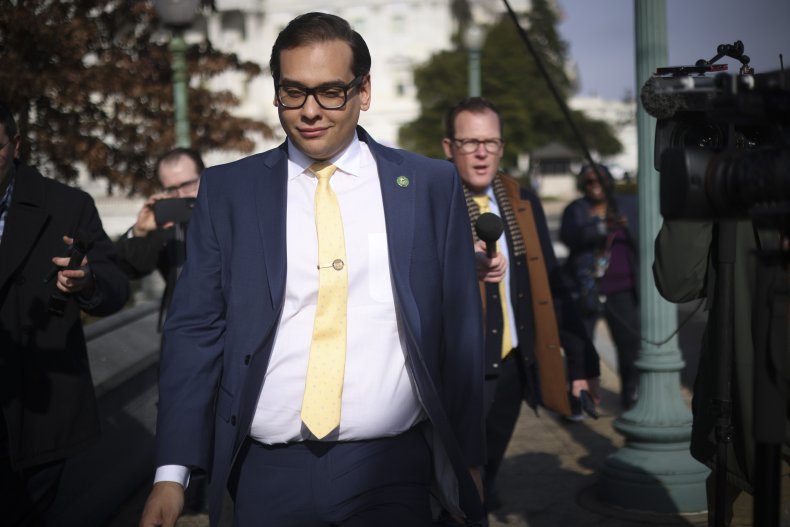 Representative George Santos leaves the U.S. Capitol on January 12. The New York Republican is under investigation by the House Ethics Committee, the panel announced on Thursday. Win McNamee/Getty Images
As a candidate, however, Santos is accused of committing other transgressions that may have given voters a false impression of the person they were voting for: unverified claims that his grandmother escaped the Holocaust, for example, or whether his mother died in the September 11 attacks on New York City in 2001.
Santos also said he had employees who died in the 2016 Pulse nightclub shooting in Florida (he did not), falsely claimed he was a producer on Broadway as well as a star volleyball player at Baruch College, and lied about being employed by Goldman Sachs.
In recent days, Santos has been accused by left-leaning magazine Mother Jones of helping to raise money for and directed a PAC that was supposed to work on voter registration efforts. Instead, he allegedly used more than $50,000 of those funds to create a GOP-allied website about gay rights in the Middle East in concert with former Donald Trump appointee Richard Grenell, who formally launched the effort in a Newsweek column in late 2021.
While all potentially egregious, those scandals likely fall out of the Ethics Committee's purview in its investigation, experts say.
"The House Committee on Ethics is bumping up against its jurisdiction," Bryson Morgan, a former investigator with the House's Office of Congressional Ethics who is now in private practice, told Newsweek.
It all comes down to when the alleged transgressions took place. Santos, Morgan said, did not become a member of Congress until he was sworn in on January 3, meaning noncriminal lies told before that date are essentially null and void.
The investigative authority of the Ethics Committee, Morgan said, is limited under House rules to violations committed by a "Member" that occurred "in the performance of the duties or the discharge of the responsibilities of such individual."
And historically, the House Ethics Committee has interpreted its investigative authority to extend only to a candidate's conduct in the process of running a successful campaign.
Lies a candidate may have told to build up a biography outside of those activities, said Morgan, fall outside of that scope.
"Activities that do not relate to a successful campaign for Congress before a person is a member, and especially activities that occurred before the person was a congressional candidate, are even more clearly outside of the committee's jurisdiction," he said.
To an extent: Other allegations of Santos' lying or even acts he committed could be considered illegal. These include allegations of groping prospective members of staff as well as claims that one of his campaign's staff members, Sam Miele, impersonated House Speaker Kevin McCarthy's chief of staff during the 2020 and 2022 election cycles to raise money.
"Then they would fall within the committee's jurisdiction," Morgan said.
That said, some of the alleged transgressions being examined by the committee could raise eyebrows, said David Skaggs, a former Colorado congressman who served more than one dozen years as board chair of the Office of Congressional Ethics.
"I am puzzled about the part of the stated inquiry into 'his role in a firm providing fiduciary services,' which preceded and would not appear to affect either his campaign or his House service," Skaggs told Newsweek.
"That said, there may be some evidence of a connection that is not disclosed. And I believe the committee would be very reluctant to get into the business of policing exaggerations in political or campaign speech," he said.
On Thursday, Santos said on Twitter that he was "fully cooperating" with the Ethics Committee's investigation and that he would have no further comment.
He has previously defended his actions, insisting he had "done nothing unethical" in a response to questions about a prospective ethics complaint. "They're free to do whatever they want to do," he told CNN after Democratic colleagues announced the filing of an ethics complaint against him in January.