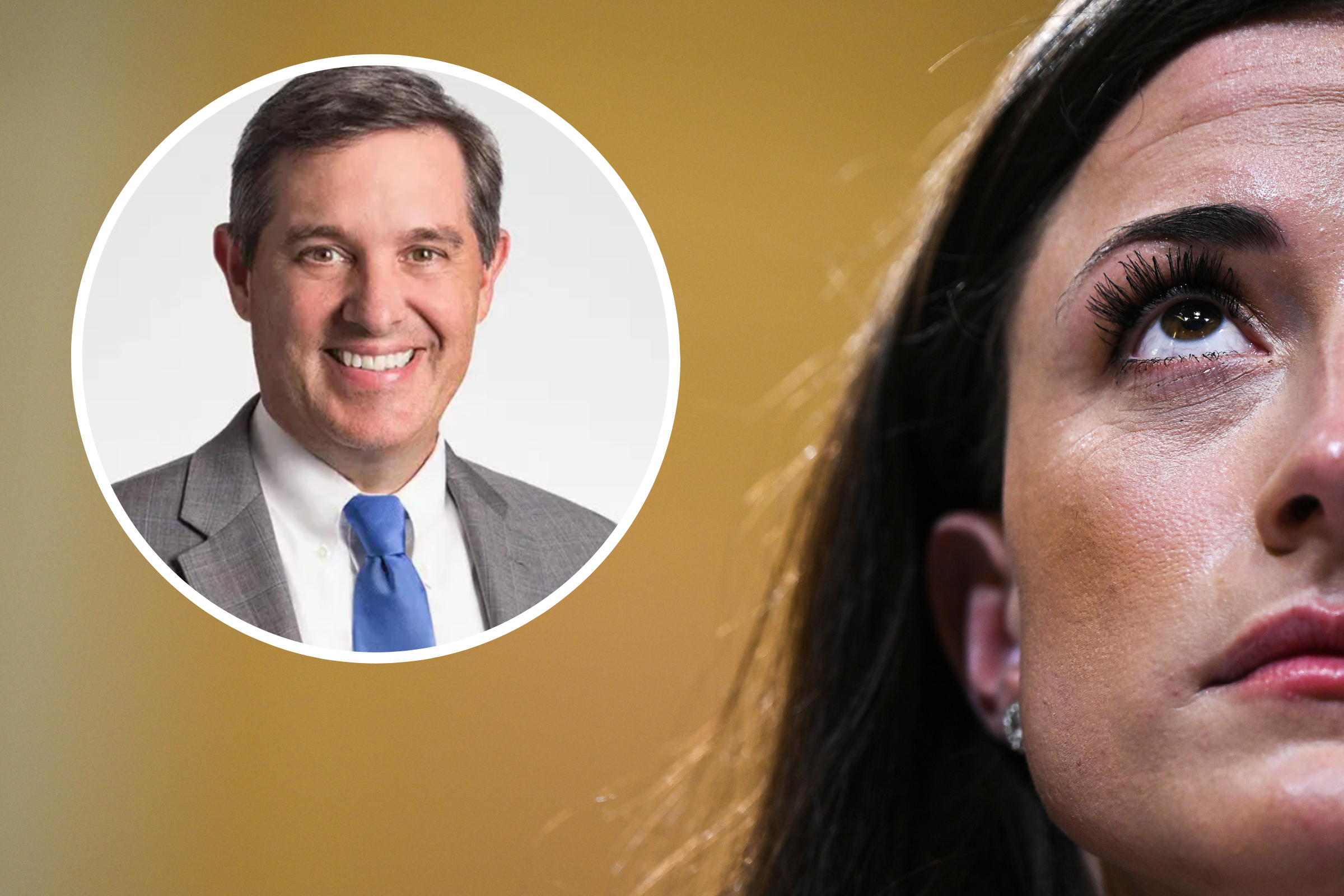 A former Trump administration attorney could be facing disbarment over allegations he tampered with witness testimony before the House Select Committee to Investigate Jan. 6.
A group of three dozen attorneys affiliated with the center-left organization Lawyers Defending American Democracy filed a complaint with the Washington, D.C., bar on Monday, accusing Stefan Passantino—a former member of the White House counsel's office—of pressuring Cassidy Hutchinson, an aide to former Trump Chief of Staff Mark Meadows, to provide false testimony to members of Congress investigating the president's actions leading up to the January 6, 2021, Capitol riot.
Hutchinson later corrected her testimony publicly, leading to a break for House investigators that has since become integral to the case being developed against Trump and his associates by Attorney General Merrick Garland's Department of Justice.
"Mr. Passantino's efforts to obstruct and interfere with her contribution to the legislative and historical record cannot be rationalized, dismissed, or ignored
if our professional code of ethics is to serve its critical purposes," the complaint reads. "The Office of Disciplinary Counsel should promptly initiate an investigation of Mr. Passantino's conduct and, if the facts described above are confirmed, seek his disbarment."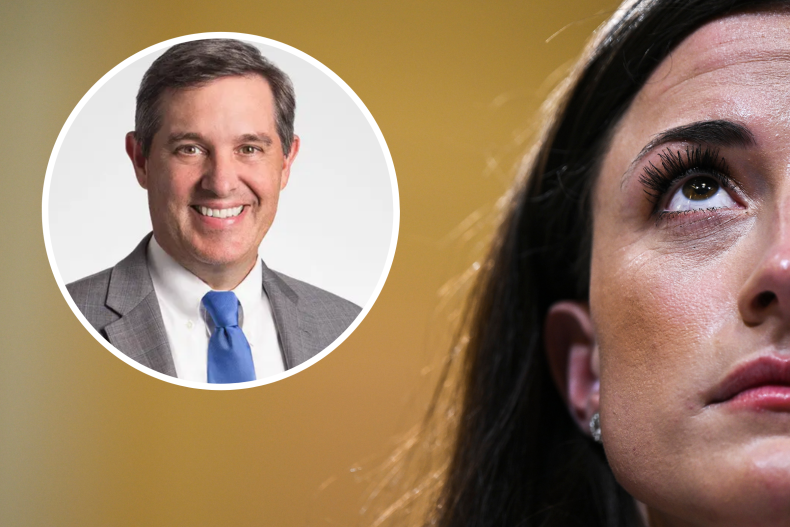 Former Mark Meadows aide Cassidy Hutchinson and (in inset) former White House counsel Stefan Passantino. A former Trump administration attorney, Passantino could be facing disbarment over allegations he tampered with witness testimony from Hutchinson before the Select Committee to Investigate Jan. 6. Brandon Bell/Newsweek Photo Illustration/Getty Images
In a 22-page list of grievances, the group outlined a series of alleged transgressions, including allegations Passantino encouraged Hutchinson to provide false testimony to members of the 6 committee—a federal offense—and "placed her in jeopardy of criminal sanctions to protect other clients represented by his firm."
Passantino allegedly urged Hutchinson to ignore returning to committee members to correct her testimony after she told them she did not remember an event that she actually did—which could be considered perjury—and, at one point, encouraged her to not prepare for testimony she was scheduled to give to the committee, including urging her to not pull calendars or other documentation that could help members of Congress compile an accurate timeline of the events surrounding January 6.
Passantino also told Hutchinson she did not have to testify about conversations she might have overheard throughout the course of her work that could aid the investigation and allegedly told Hutchinson that her top priority in testimony was to protect Trump and people such as Eric Hershman, then one of the Trump's senior advisers and a former client of Passantino.
Over the course of their conversations, Passantino allegedly suggested that Hutchinson's testimony, if done correctly, could help lead to future employment and, at one point, allegedly discussed details of her case with his law partners and other attorneys in May 2022 against her wishes.
All of Passantino's actions during the course of her testimony to the committee, the attorneys wrote, were an egregious-enough breach of ethics to warrant his disbarment.
"At every turn, Ms. Hutchinson received advice that was contrary to her best interests," they wrote.
Monday's complaint presents the second Passantino has faced. Last month, The 65 Project, a liberal advocacy group that targets former Trump attorneys, wrote a letter to the Georgia bar citing Hutchinson's testimony in calls for the state bar to investigate Passantino for allegedly attempting to obstruct the probe.
Newsweek reached out to Passantino—who had taken a leave of absence from his law firm last year—for comment.
A representative for Passantino referred to a previous letter it had written refuting earlier ethics complaints as nothing more than an effort to damage his reputation, emphasizing Hutchinson's testimony that Passantino told her not to lie, and Passantino's work in assisting Hutchinson with providing testimony that was damaging to the Trump.
Passantino has denied claims that he encouraged Hutchinson to perjure herself, telling Emory University's student newspaper in an email exchange last year that he "represented Ms. Hutchinson honorably, ethically and fully consistent with her sole interests as she communicated them to me."
"I believed Ms. Hutchinson was being truthful and cooperative with the Committee throughout the several interview sessions in which I represented her," he said at the time.