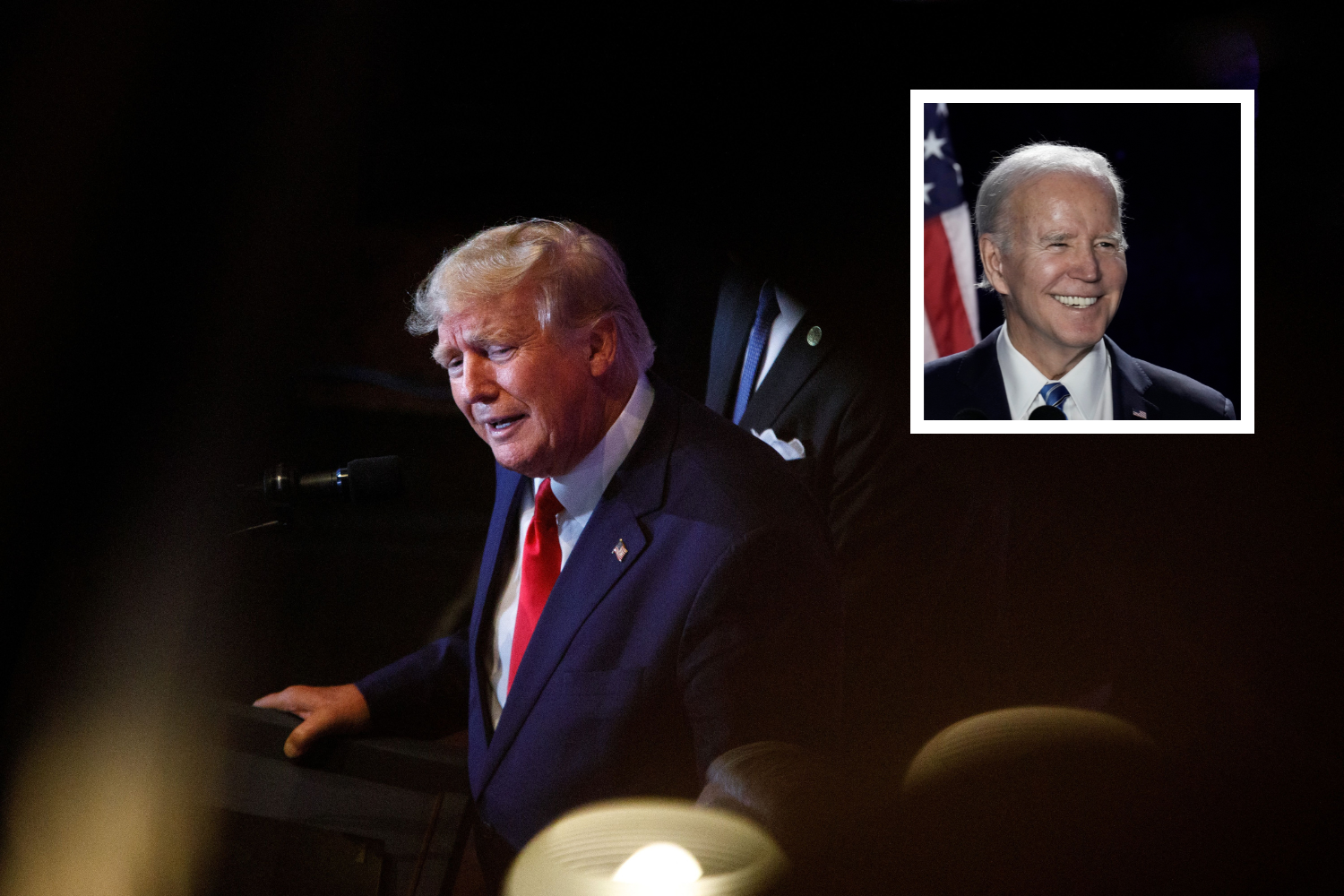 Former President Donald Trump ramped up his war on "woke" policies on Thursday, criticizing a new executive order from President Joe Biden focusing on racial equity.
"It is time to eradicate Joe Biden's sinister "equity" Executive Order that has led to the woke takeover of the U.S. Government! #AGENDA47," Trump said in a post on his Truth Social account.
Trump also posted a video of himself in which he said, "Joe Biden recently signed a sinister Executive order mandating that almost every federal department and agency establish a marxist equity, this is something new, enforcement squad to implement a woke takeover of the entire federal government. Every institution in America is under attack from this marxist concept of equity."
Trump's comments came shortly after Biden signed an executive order on February 16 that seeks to further advance "Racial Equity and Support for Underserved Communities Through The Federal Government."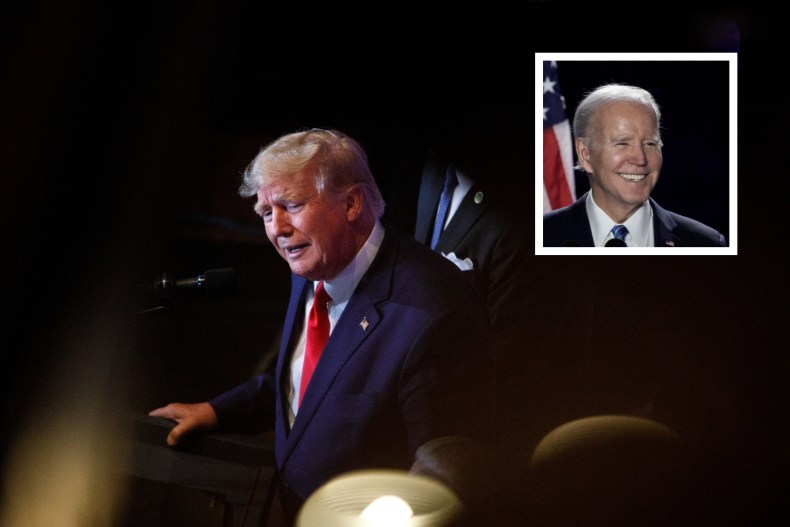 Former President Donald Trump addresses the crowd during a 2024 election campaign event in Columbia, South Carolina, on January 28, 2023. In inset, President Joe Biden speaks during the annual House Democrats Issues Conference at the Hyatt Regency Hotel on March 1, 2023, in Baltimore, Maryland. On March 2, 2023, Trump railed against a Biden executive order focused on improving equity in the federal government. Logan Cyrus/AFP; Drew Angerer/Getty Images
"This order builds upon my previous equity-related Executive Orders by extending and strengthening equity-advancing requirements for agencies, and it positions agencies to deliver better outcomes for the American people," the White House said in a statement.
One section of the executive order seeks to implement a equity team in several federal offices, such as the Secretary of State, the Attorney General, the Secretary of Defense and others.
In his video, Trump provided his own take on Biden's executive order and what he thinks it means, saying "instead of treating everyone equally, making decisions based on merit or qualifications, equity means that benefits are awarded and policies are enforced based on skin color and sexual identity."
Trump made similar comments while delivering a recent speech in which he said, "On day one we will revoke Joe Biden's new executive order establishing Marxist, diversity, equity and inclusion czars in every agency of the federal government."
Biden signed a similar executive order earlier in his presidency titled "Executive Order On Advancing Racial Equity and Support for Underserved Communities Through the Federal Government."
Stephen Miller, a former Trump adviser, also criticized Biden's executive order, calling it the "most extreme and radical" order in all of his presidency.
Despite the criticism from Trump and others, Glenn Harris, president of the racial justice organization Race Forward, told Axios in a statement that the executive order "will operationalize racial equity in federal policies and practices, resulting in significantly improved outcomes for all communities, and particularly communities of color, in this nation."
Newsweek reached out to the White House for comment.