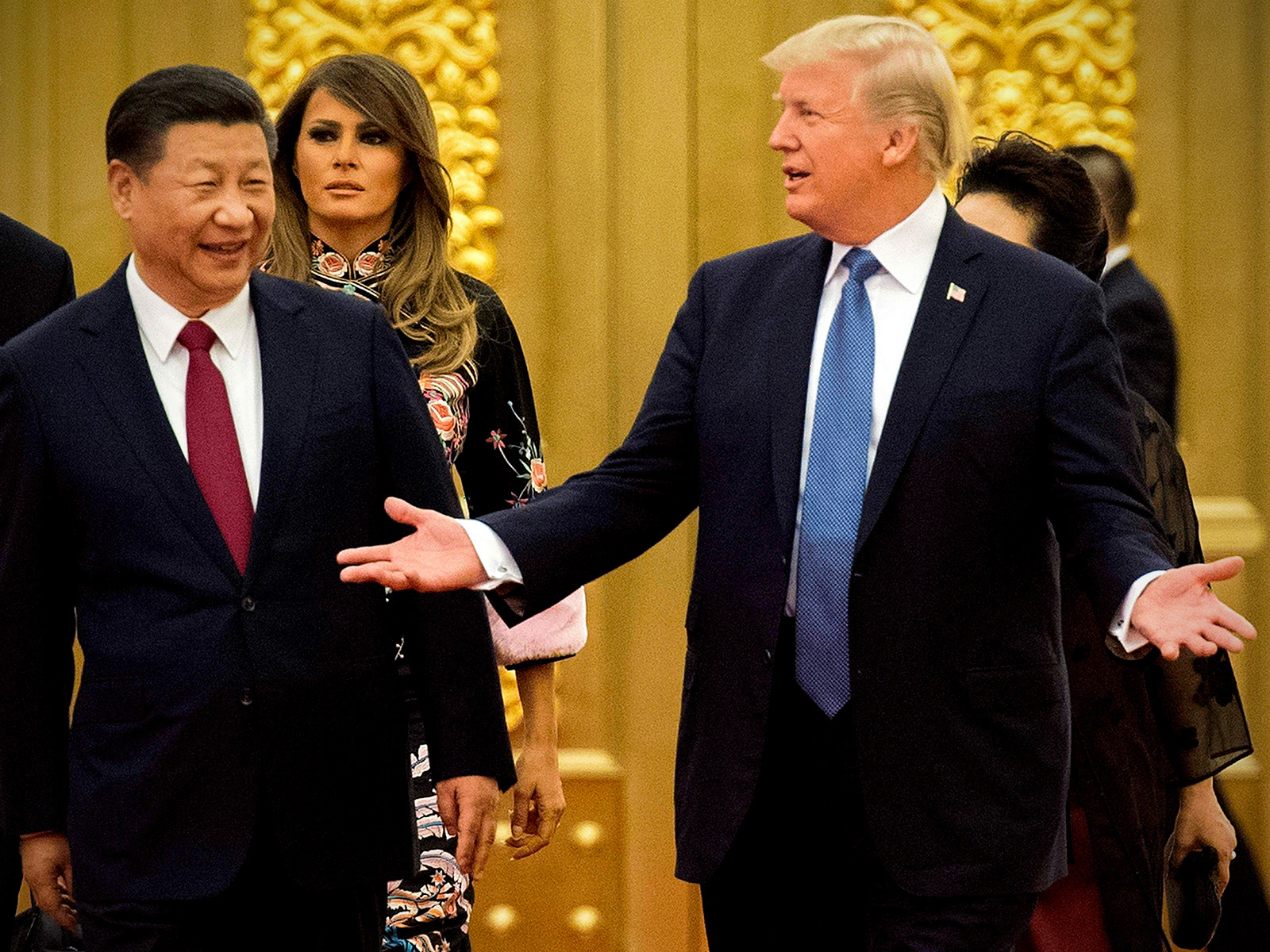 Former President Donald Trump took credit for bringing China to the "attention of the world" on Monday afternoon.
"I hope everyone remembers that I was the one that brought China to the attention of the world," Trump said in a video posted on his Truth Social account. "Under Trump, China was paying us a fortune in taxes, tariffs, billions and billions of dollars, just for the privilege of selling their products to the United States. No other president got ten cents from a very smart and savvy China and their leaders. I got hundreds of billions of dollars. Gave $28 billion to our great farmers because they were taken advantage of by China, in the previous administration."
Trump went on to criticize the current administration, saying that China "is really attacking the good old USA," adding that "our country does not have long to live, or even survive if this continues, we must win in 2024. We must take back the White House."
Since announcing his 2024 bid for re-election to the presidency, Trump has continued to criticize President Joe Biden and certain policies, specifically those regarding China.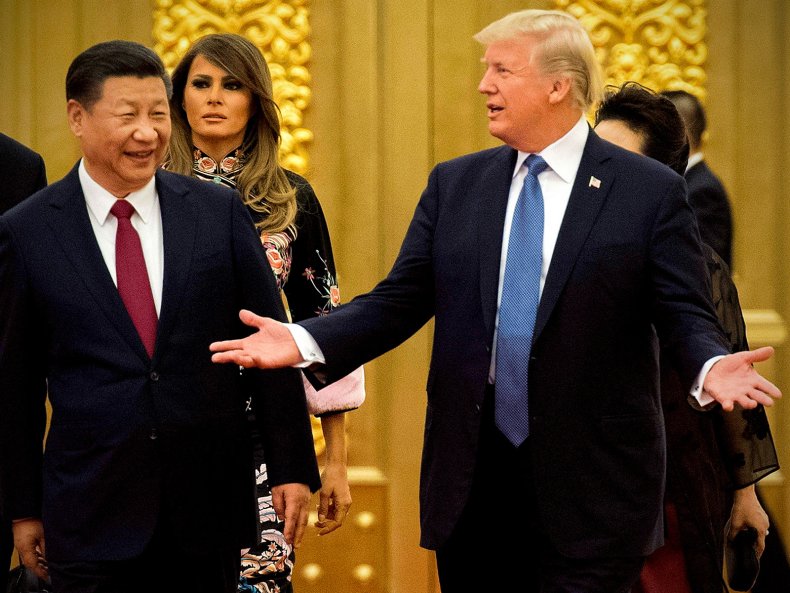 Former President Donald Trump speaks to reporters before his speech at the annual Conservative Political Action Conference March 4, 2023, in National Harbor, Maryland. In the inset, Chinese President Xi Jinping on Sunday applauds at the fifth plenary session of the National People's Congress in Beijing. On Monday, Trump took credit for bringing China to the "attention of the world." Getty Images/JIM WATSON/AFP via Getty Image
In November, Biden met with Chinese President Xi Jinping and "spoke candidly about their respective priorities and intentions across a range of issues," according to a readout of the meeting released by the White House.
"President Biden raised concerns about PRC [People's Republic of China] practices in Xinjiang, Tibet, and Hong Kong, and human rights more broadly. On Taiwan, he laid out in detail that our one China policy has not changed, the United States opposes any unilateral changes to the status quo by either side, and the world has an interest in the maintenance of peace and stability in the Taiwan Strait," the readout said.
However, more recently, Biden's relationship with Xi has been tested following the discovery and ultimate destruction of a Chinese spy balloon over the U.S.
"We asked the U.S. to handle the issue in a calm and professional manner but unfortunately the U.S. disregarded the facts and used fighter jets to intercept the balloon. It was absurd and hysterical," Wang Yi, China's highest senior official, said after the balloon was shot down.
This month, Trump released a similar video speaking about China and a plan to limit taxes on American manufacturers.
"Biden and the globalists support raising taxes on American production, they support more crippling regulations killing American jobs … very simply, the Biden agenda taxes America to build up China," Trump said. "My agenda will tax China to build up America … to achieve this goal, we will phase in a system of universal baseline tariffs on most foreign products."
Newsweek has reached out to Trump's spokesperson via email for comment.