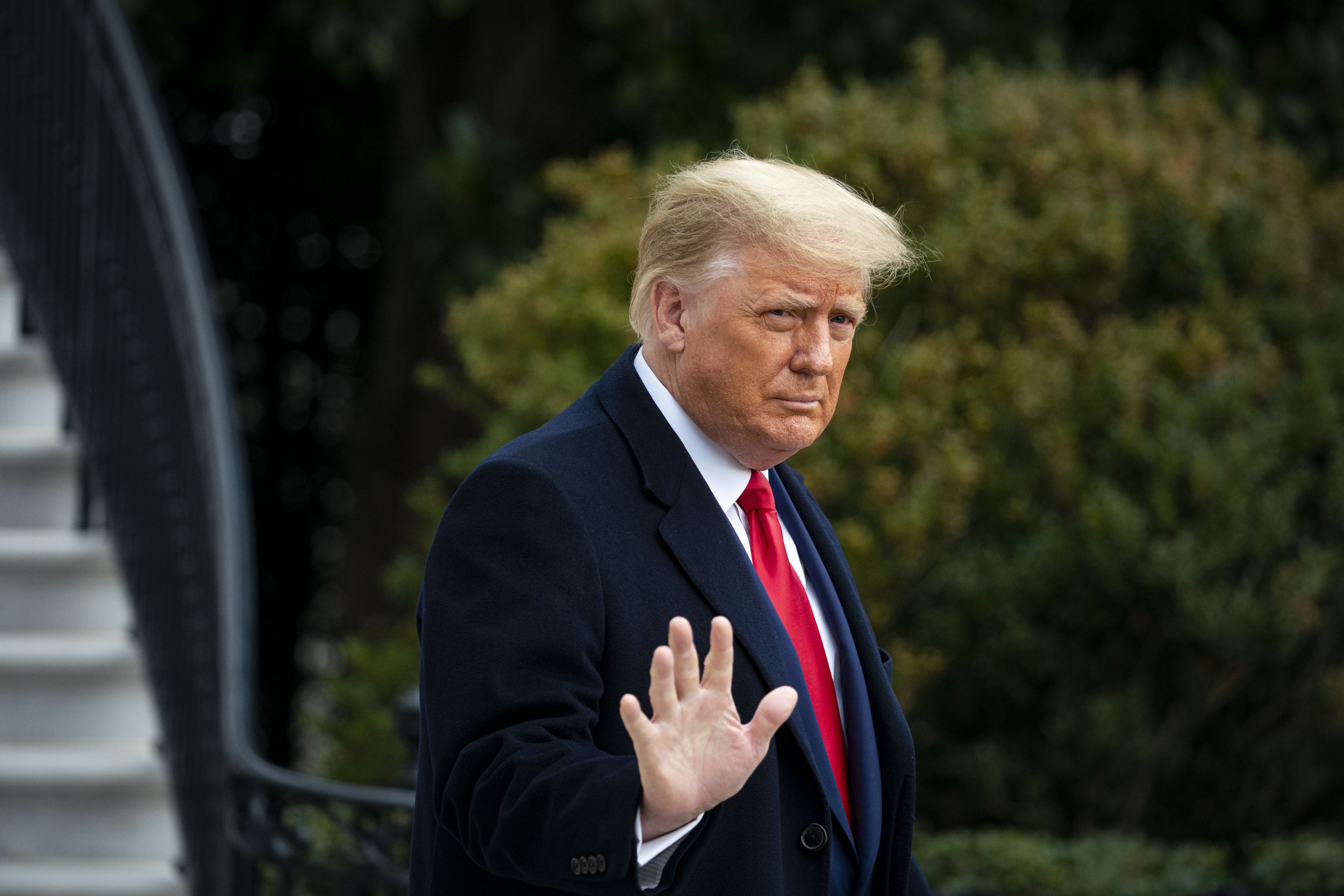 Donald Trump was dealt another legal blow this week after a brief in a civil case related to the January 6 Capitol riot argued that his claims of presidential immunity should be rejected.
On Thursday, a Justice Department legal filing urged a federal appeals court to allow plaintiffs to hold Trump liable for his speech leading up to the attack on the Capitol. While speaking to the public on matters of public concern is part of a president's duties, the filing said, that communication "does not include incitement of imminent private violence."
The brief was filed as part of a private civil lawsuit bring brought by two Capitol Police officers and 11 Democratic House members, who are seeking to sue Trump for damages in connection with physical and psychological injuries they suffered during the riot.
The former president has argued that he is protected under broad presidential immunity. His lawyers have said that when Trump was questioning the legitimacy of Joe Biden's 2020 victory, he was engaging in "an open discussion and debate about the integrity of the 2020 election" and using the presidential bully pulpit.
But a U.S. District Court judge last year rejected Trump's arguments, saying the First Amendment does not protect his conduct.
The federal appeals court that is taking up the case, which is in the District of Columbia Circuit, was initially undecided on the case and ultimately asked the Justice Department to weigh in. After months of waiting and two extensions at the request of federal prosecutors, the opinion was delivered on Thursday.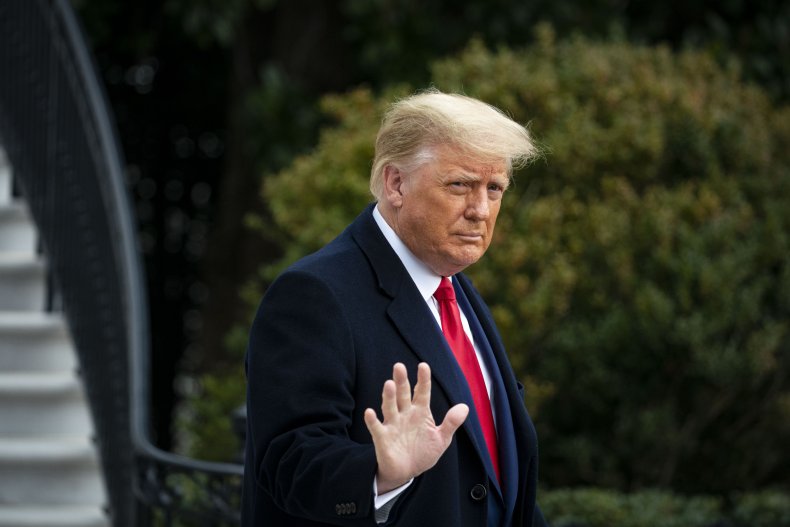 Former President Donald Trump waves as he departs from the South Lawn of the White House on December 12, 2020. A Justice Department brief in a civil case related to the January 6 Capitol riot argues that Trump's claims of presidential immunity should be rejected. Al Drago/Stringer
"In exercising their traditional communicative functions, Presidents routinely
address controversial issues that are the subject of passionate feelings," attorneys with the department wrote. "Presidents may at times use strong rhetoric. And some who hear that rhetoric may overreact, or even respond with violence."
Former federal prosecutor and Florida state attorney Michael McAuliffe told Newsweek that Thursday's brief makes clear that the Justice Department doesn't believe that even a president should be immune to facing civil damages if his conduct constituted a potential incitement of violence
"The nature of the conduct, incitement of violence, simply isn't part of presidential duties or powers, and therefore, shouldn't be protected from civil liability through immunity," McAuliffe said.
The Justice Department cautioned the court against using the case to draw firm lines on what is within the scope of presidential immunity, but it asked the appeals court to instead make a "narrow" ruling in this case.
Although the brief won't have the final say over the case, McAuliffe pointed out that plaintiffs now have the benefit of the federal government's view.
"DOJ's position being articulated is a significant development but not entirely a surprise," he said. "The court now will decide whether the federal civil January 6th cases naming Trump as a defendant can move forward to litigate the merits as opposed to evaluating the basic legal theory of liability."