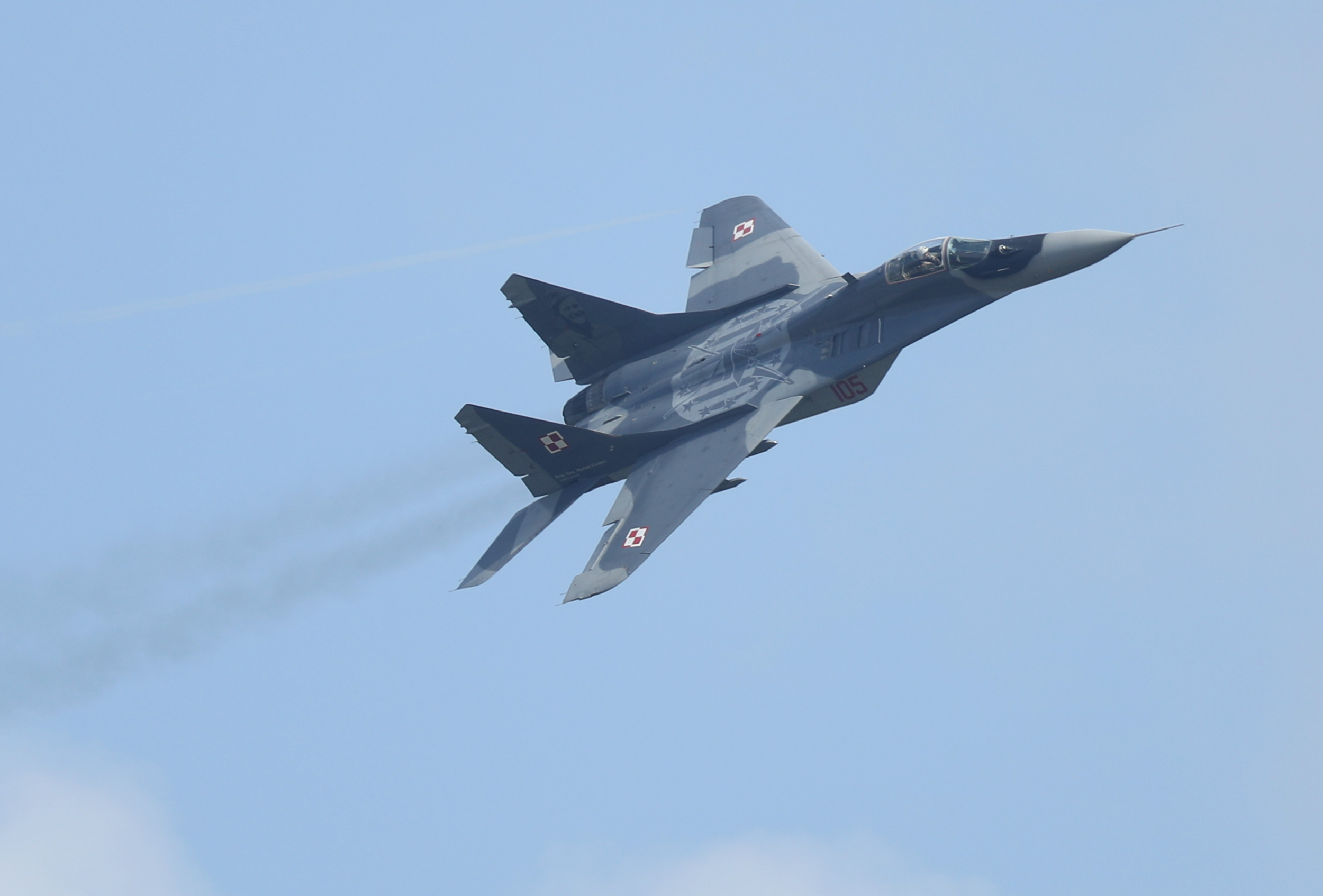 Slovakia has announced it will send Ukraine 13 Soviet-made MiG-29 fighter jets to assist the war-torn country in the conflict started by Russia just over a year ago.
Prime Minister Eduard Heger made the announcement on Friday, saying "promises must be kept."
The leader said on Twitter that when Ukrainian President Volodymyr Zelensky asked for more weapons, including fighter jets, he said his country would "do our best."
Zelensky has been asking the West for months for fighter jets to assist in the war. The U.S. and the U.K. have so far ruled out sending advanced fighter jets to Ukraine.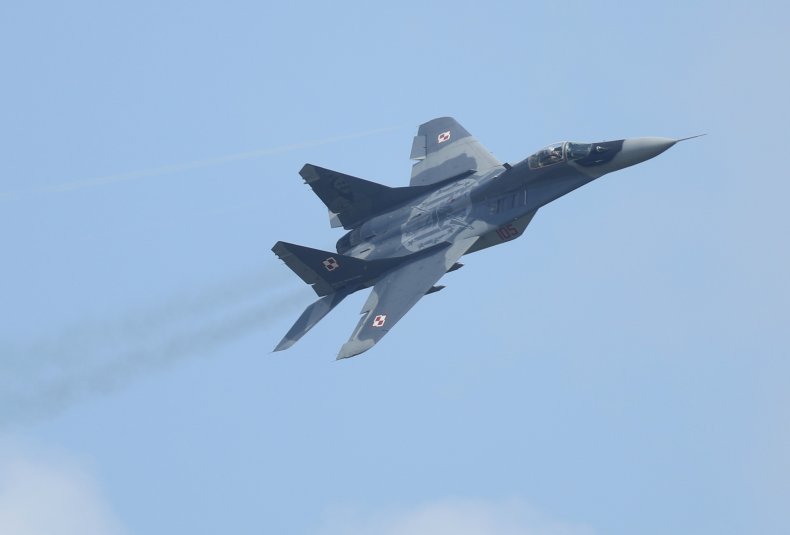 A Mikoyan MiG-29 plane of the Polish Air Force flies at the ILA 2016 Berlin Air Show on June 1, 2016 in Schoenefeld, Germany. Sean Gallup/Getty Images
The announcement comes a day after Polish President Andrzej Duda announced that Warsaw will send Ukraine four Soviet-made MiG-29 fighter jets over the coming days, with more to come.
Last week, Slovakia's Defense Minister Jaroslav Nad said "it is time to make a decision" about sending MiG-29 fighter jets to Ukraine.
"People are dying in Ukraine, we can really help them, there is no room for Slovak politicking," he said on March 9.
According to Reuters, Slovakia's fleet of 11 MiG-29 planes was retired last year and most are not in operational condition.
The Kremlin reacted on Friday to news that Poland was sending Ukraine MiG-29 fighter jets.
Poland's intention to send MiG-29 fighter jets to Ukraine increases the level of Warsaw's "direct involvement" in the war, Kremlin spokesman Dmitry Peskov told reporters at a press briefing.
He said the supply of fighters wouldn't affect the outcome of the war, "but it can bring additional troubles for Ukraine and the Ukrainian people."
Peskov said all fighter jets would be destroyed.
The U.S. has so far provided Ukraine with powerful weapons such as the High Mobility Artillery Rocket System (HIMARS) and Javelin missiles and has agreed to send Kyiv M1 Abrams tanks.
President Joe Biden has resisted authorizing sending F-16 fighter jets to Ukraine.
U.S. National Security Council spokesperson John Kirby told reporters Thursday that Warsaw's decision has not changed the Biden administration's position on providing Ukraine with fighter jets.
"It doesn't change our calculus with regard to the F-16," Kirby said. "It's not on the table right now."
Do you have a tip on a world news story that Newsweek should be covering? Do you have a question about the Russia-Ukraine war? Let us know via [email protected]
Update 03/17/23 6:38 a.m. ET: This article was updated with additional information and quotes.