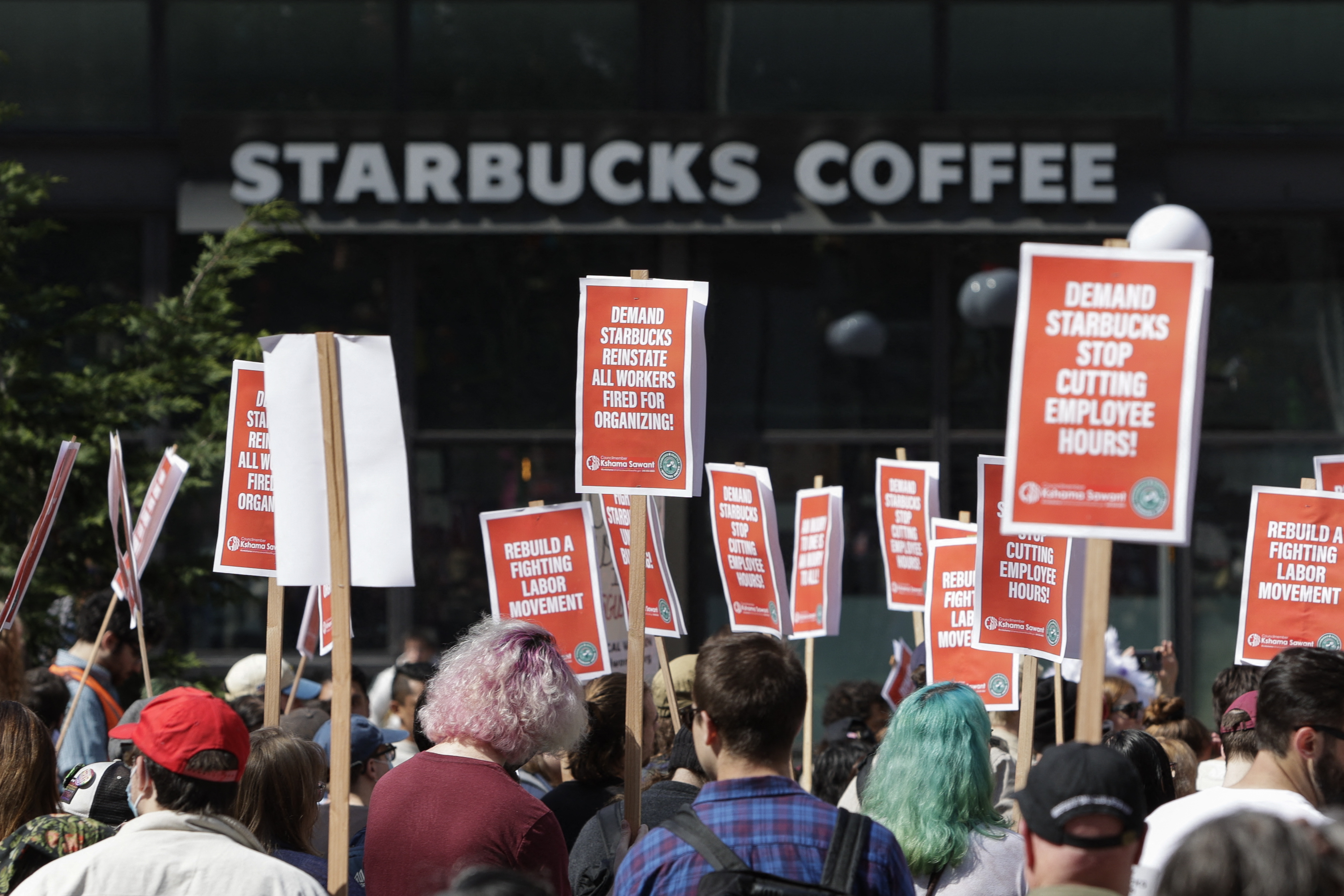 At a hearing held by the U.S. Senate Committee on Health, Education, Labor, and Pensions, union leader Sean O'Brien accused Republican Senator Mark Wayne Mullin of fraud.
O'Brien suggested that Mullin had hidden money in order to keep his salary lower than it actually was.
The hearing was initiated by Senator Bernie Sanders to investigate union-busting allegations made against companies such as Starbucks.
Union-busting is illegal and consists of efforts taken by the corporation to deter the formation of a union or limit the union's ability to grow.
Union leader Sean O'Brien had some harsh words for Senator Mark Wayne Mullin during a March 8 hearing by the U.S. Senate Committee on Health, Education, Labor, and Pensions (HELP).
Senator and HELP committee chairman Bernie Sanders initiated the hearing, titled "Defending the Right of Workers to Organize Unions Free from Illegal Corporate Union-Busting". Sanders, who supports unions, organized the hearing to learn more about allegations made against union-busting actions by major corporations such as Starbucks.
During the hearing, O'Brien, who is the general president of America's largest union the International Brotherhood of Teamsters, told Mullin that unions hold "greedy CEOs like yourself accountable."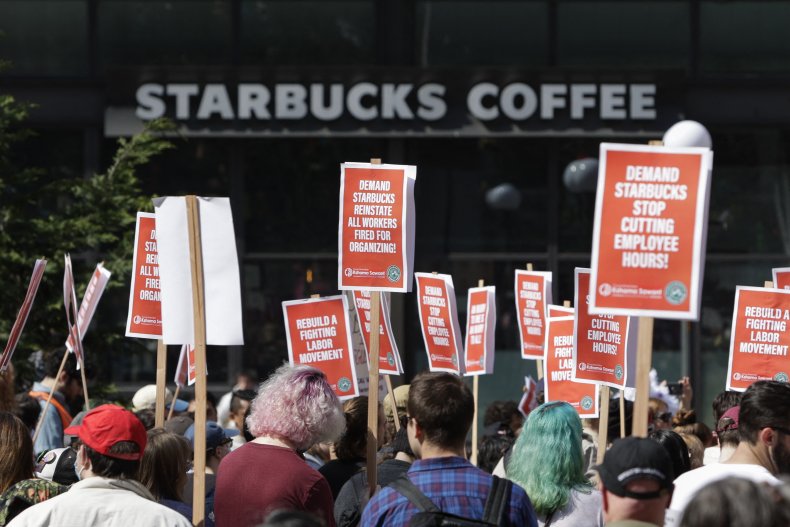 A Starbucks Coffee shop is seen in the background as people gather at Westlake Park during the "Fight Starbucks' Union Busting" rally and march in Seattle, Washington on April 23, 2022. A union leader made harsh comments against a Republican senator at a recent hearing organized to investigate the union-busting allegations against companies like Starbucks and Amazon. Getty
More Perfect Union tweeted the video exchange on Wednesday, which lasted a little more than a minute.
"We're in a new era of labor. Teamsters President [Sean O'Brien] refuses to take disrespect from Republican Senator Markwayne Mullin in front of the Senate today. Because unions are ready to fight back," More Perfect Union tweeted.
O'Brien went on the ask Mullin what his salary was when he was a CEO. Mullin owns several companies, including Mullin Plumbing, Mullin Properties, Mullin Farms and Mullin Services. Mullin responded, saying he kept his salary at around $50,000 a year because he invested "every penny" into the company.
"You mean you hid money," O'Brien responded, implying that Mullin made a higher salary than he claimed on paper.
"You think you're smart," Mullin shot back. "You think you're funny."
Sanders banged his gavel to interrupt the altercation and demanded the parties stay on issue.
According to a 2022 article by Time, labor unions lead to contracts that promise higher pay and better working conditions, with some people participating in unions receiving as much as 20 percent more pay than their non-union counterparts. However, the benefit to workers leads to a headache to corporations, which must change their budgets to abide by the workers' contracts.
Union-busting consists of efforts taken by the corporation to deter the formation of a union or limit the union's ability to grow. O'Brien testified to the Senate on Wednesday and gave various examples of how large-scale corporations take illegal action against unionized workers, according to a press release from the International Brotherhood of Teamsters.
O'Brien said lawmakers, businesses and CEOs aren't held accountable when labor laws are broken. During his comments, he went head-to-head with Mullin, a Republican senator from Oklahoma.
It isn't the first time Mullin's salary has been called into question. In 2014, the Washington Post published an article that claimed Mullin could have violated House ethics rules by earning more outside income than was permissible. The Washington Post reported that the Office of Congressional Ethics found Mullin earned $600,000 from the companies he owns, which far exceeded the $26,955 limit.
A spokesperson for the International Brotherhood of Teamsters told Newsweek that Mullin's comments at the hearing about his $50,000 salary were "disingenuous" and "shameful" and that O'Brien stood up for union workers when he made the comments to Mullin.
O'Brien's testimony comes after Starbucks has faced growing scrutiny for an anti-union campaign as hundreds of its stores vote to unionize. Sanders formerly said he believed Starbucks was involved in an "illegal union-busting campaign" and conducted the HELP hearing as a response.
O'Brien's testimony also comes weeks before Starbucks' interim CEO Howard Schultz is anticipated to appear before the same group of legislators. Sanders has pursued Schultz to get him to testify about Starbucks' union-busting allegations. After Sanders claimed he planned to hold a vote to subpoena Schultz, Schultz agreed to appear and is anticipated to do so March 29.
Starbucks isn't the only major corporation accused of punishing its unionized workers. Amazon also has faced similar scrutiny after allegedly firing a union organizer. Starbucks allegedly took similar actions, with Newsweek reporting that the National Labor Relations Board (NLRB) learned that Starbucks illegally fired or threatened union workers.
Newsweek reached out to Mullin and Sanders by phone and O'Brien by email for comment.
Update 03/08/23 5:00 p.m. ET: This article was updated with comment from International Brotherhood of Teamsters.