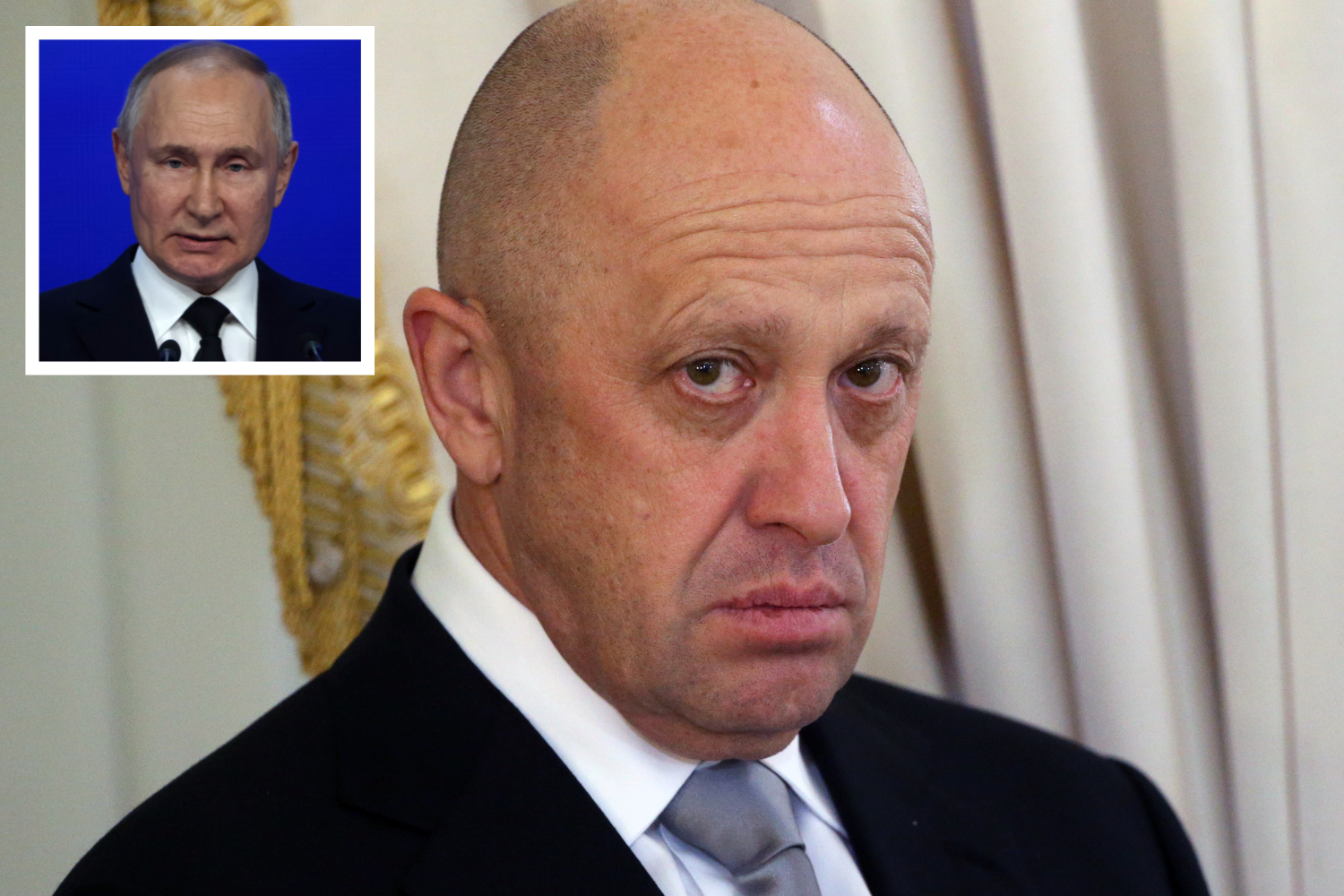 Wagner Group boss Yevgeny Prigozhin has accused Russia's military command in Ukraine of barring one of his representatives.
The Wagner Group of mercenaries is a major factor in Russia's attempts to seize the city of Bakhmut from Ukraine.
Prigozhin was once said to be a close ally of Russian President Vladimir Putin, but a prominent think tank said the two drifted apart after Prigozhin publicly criticized Russian military officials.
Despite frictions, the White House has said Putin relies on Wagner to make up for shortcomings from his own military.
Yevgeny Prigozhin, the head of the Wagner Group of Russian mercenaries, on Monday said that one of his representatives was denied access to Russia's military command in Ukraine.
Prigozhin made the claim on the Telegram channel for the press service of his legitimate business, Concord Management and Consulting. The accusation follows months of public criticisms that Prigozhin has leveled at Russian military officials.
The alleged ban on the Wagner representative also comes as the mercenary group reportedly continues to be a major factor in Russia's attempts to seize the city of Bakhmut from Ukraine. Amidst the intense fighting for the city, which has been ongoing for months, Prigozhin recently called on Russia's formal army to supply his troops with more ammunition and support before announcing the ban on his representative.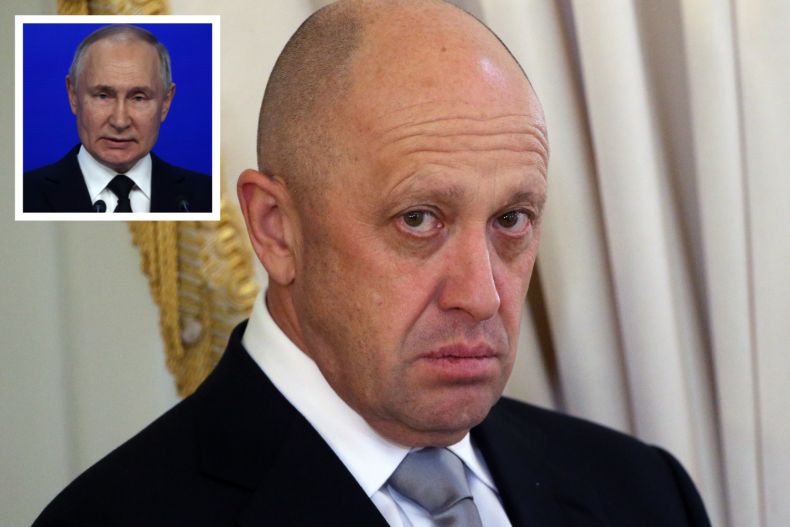 In the main image, Wagner Group boss Yevgeny Prigozhin is seen at a meeting at Konstantin Palace June 16, 2016, in Saint Petersburg, Russia. The smaller picture shows Russian President Vladimir Putin during an event at the State Kremlin Palace, on February 9, 2023, in Moscow, Russia. Prigozhin said a representative of the Wagner Group was barred from Russia's military command in Ukraine. Prigozhin has publicly criticized Putin's military officials in recent months. Photos by YASUYOSHI CHIBA/AFP/Getty Images
"On March 5, I wrote a letter to the commander of the SMO [Special Military Operation] grouping about the urgent need to allocate ammunition. On March 6, at 8 a.m., my representative at the headquarters had his pass canceled and was denied access," Prigozhin said in his Telegram message.
Prigozhin was once said to be a close ally of Russian President Vladimir Putin, but the Institute for the Study of War (ISW) think tank in January said the two have drifted apart amid Prigozhin's rebukes of Russia's defense ministry.
The public rift began at the beginning of the year when Prigozhin said his Wagner troops were behind the capture of Soledar, a city in Ukraine's Donetsk region that was the site of a much-publicized conflict between Russian forces and Ukrainian President Volodymyr Zelensky's troops.
After Putin credited his defense ministry for Russia's success in Soledar without mention of the Wagner Group, Prigozhin responded by saying the Kremlin was not giving proper credit for his war efforts.
Despite Prigozhin's frequent public remarks about Russian officials, especially defense head Sergei Shoigu, the Kremlin rarely comments on the Wagner Group or its leader.
When asked directly about Prigozhin during an October conference call with reporters, Kremlin spokesman Dmitry Peskov called the mercenary boss "simply a Russian citizen" who "makes a big, feasible contribution" to his country, according to the Russian news agency Interfax.
When Peskov was pressed about the status of the Wagner Group, he reportedly said: "No comment."
However, an assessment from the White House in December said that Putin began to increasingly rely on Wagner after his own troops failed.
"It's pretty apparent to us that Wagner is emerging as a rival power center to the Russian military and other Russian ministries," National Security Council spokesman John Kirby said at the time.
Newsweek reached out to the Russian Ministry of Foreign Affairs via email for comment.