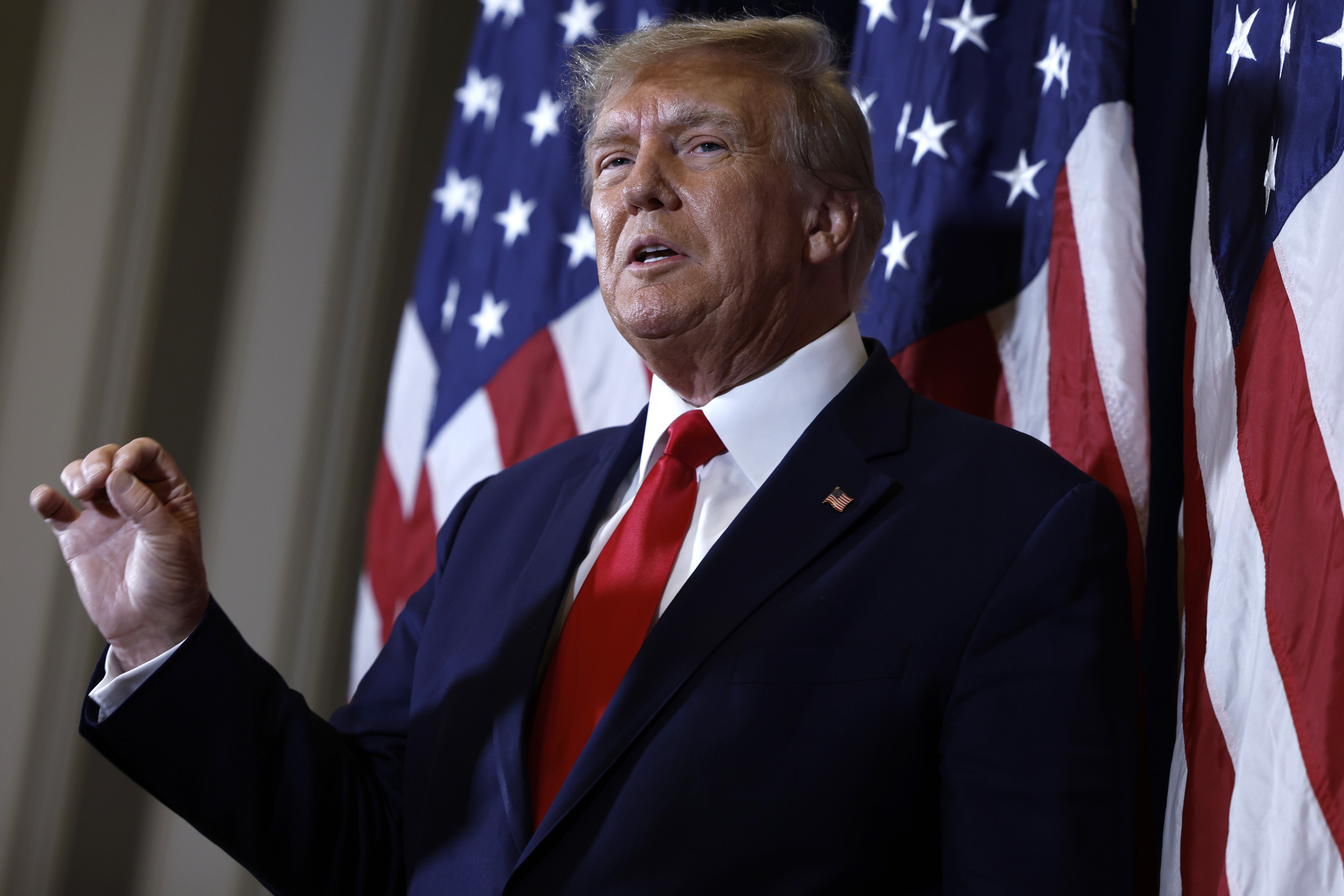 Donald Trump's lawyer recently spoke about if he expects an indictment of the former president in the case involving his alleged hush money payments made to adult film star Stormy Daniels.
On Monday, Trump's attorney Joe Tacopina appeared on ABC's Good Morning America and was asked about a recent invitation sent to Trump to testify to a grand jury in the case involving Daniels.
"I expect justice to prevail, if that's the case George [Stephanopoulos], there shouldn't be an indictment," Tacopina said when asked if he expects Trump to be indicted. "This case is outrageous…we are distorting laws to try and bag President Trump. I don't know if it's because he's leading all the polls, I don't know what it is but clearly this prosecutor and this prosecutor's office has made an agenda of trying to get him."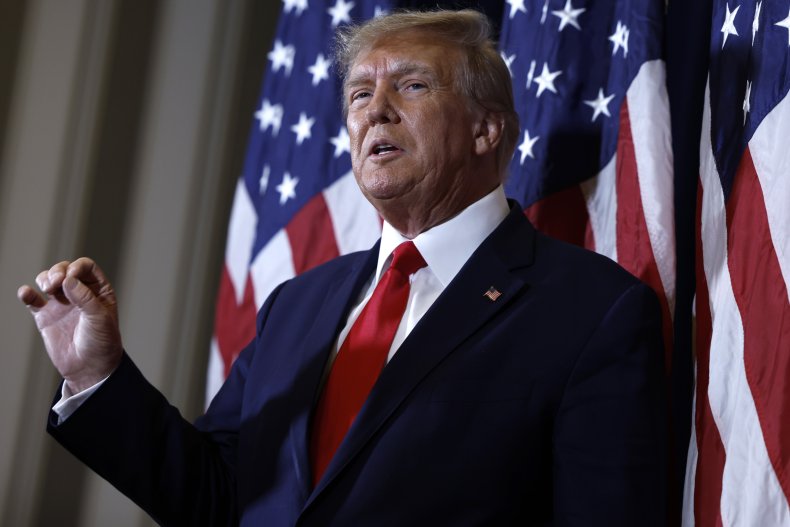 Former U.S. President Donald Trump speaks to reporters before his speech at the annual Conservative Political Action Conference (CPAC) at Gaylord National Resort & Convention Center on March 4, 2023, in National Harbor, Maryland. On Monday, March 13, 2023, Trump's attorney, Joe Tacopina spoke to Good Morning America about a potential indictment of the former president. Anna Moneymaker/Getty Images
Last Thursday, Tacopina confirmed to the Associated Press that the former president was invited to testify before a grand jury in New York in the investigation of alleged hush money payments that Trump made to Daniels before the 2016 presidential election.
"To me, it's much ado about nothing," Tacopina told the Associated Press. "It's just another example of them weaponizing the justice system against him. And it's sort of unfair."
Trump previously announced his plans to run for president again in 2024, and if the Manhattan District Attorney's Office decides proceeds to file criminal charges against the former president, it will be the first time a criminal case has been brought against a former president, the Associated Press reported.
The New York Times first reported in January that the Manhattan District Attorney's Office was investigating the alleged hush money payments to Daniels.
"With respect to the 'Stormy' nonsense, it is VERY OLD & happened a long time ago, long past the very publicly known & accepted deadline of the Statute of Limitations. I placed full Reliance on the JUDGEMENT & ADVICE OF COUNCIL, who I had every reason to believe had a license to practice law, was competent, & was able to appropriately provide solid legal services. He came from a good law firm, represented other clients over the years, & there was NO reason not to rely on him, and I did," Trump wrote in a Truth Social post on January 31.
During his interview on Monday, Trump's former lawyer, Michael Cohen, was also brought up by host George Stephanopoulos. Cohen previously pled guilty to violating campaign finance laws and said that he was told by Trump to make the payments to Daniels. Stephanopoulos asked about the timing of the alleged payment and if it was made just before the 2016 election.
"So, there's a crucial distinction here, George. Separating campaign fund from personal funds. This was made with personal funds…it's not a contribution to his campaign, he made this with personal funds," Tacopina said. "To prevent something from coming out, false, but embarrassing to himself, his family, his young son. That's not a campaign finance violation."
On the other hand, former federal prosecutor Glenn Kirschner, said this past weekend, "The last step in any grand jury investigation is typically inviting a defendant to testify."
Newsweek reached out to Trump's reps for comment via email.